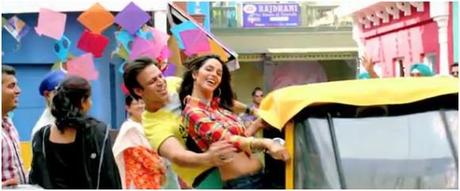 The first trailer for Kismet Love Paisa Dilli has gone online. The film is directed and scripted by Sanjay Khanduri and is produced by Amit Chandrra, Reshma Chandrra and Krishan Chaudhery.
The movie stars Vivek Oberoi, Mallika Sherawat, Ashutosh Rana and aims to hit theatres on October 5th, 2012.
Here's the trailer for Kismet Love Paisa Dilli.
Summary:
Set in Delhi, 'Kismet Love Paisa Dilli' is a one night madcap story of Tharki Lucky and his Gazab Totta, Lovina. Lucky is a college going middle class dilli munda and Lovina is the girl next door, who miss their last metro back home and a series of on the edge moments occur through the night where Lokesh and Lovina run across Delhi on this roller coaster of a ride. From cold streets to glitzy farmhouse parties, from crazy cops to harami gundas… all.. to gradually fall in love.