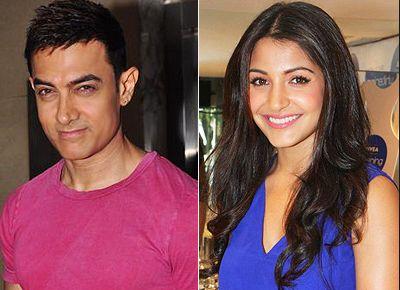 Well-known Bollywood superstar Aamir Khan and the gorgeous Anushka Sharma have been named the hottest vegetarians of 2015 by People for the Ethical Treatment of Animals (PETA).
The winners beat a group of competitors including Amitabh Bachchan, Alia Bhatt, Shahid Kapoor, R. Madhavan, Kangana Ranaut and Dhanush.
"It is very important what you eat, as that is what you are. So it's very important to make sure you're eating enough vegetables and drinking enough water, which I've always done," the 27 year old Anushka said in a statement.
Aamir's decision to eat vegan food was prompted by a video about eating healthy that was showed to him by his wife Kiran Rao.
Sachin Bangera, PETA India Manager (media and celebrity projects), feels that Aamir and Anushka are the perfect example of "fit vegetarians and they're inspiring millions of their fans to try plant – based foods."