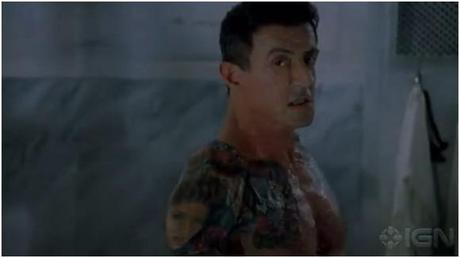 Warner Bros. Pictures has premiered the trailer for the action film Bullet to the Head. The project is directed by Walter Hill (The Warriors), scripted by Alessandro Camon and produced by Alfred Gough, Miles Millar, Alexandra Milchan, Joel Silver and Kevin King Templeton.
The film is based on the novel Du Plomb Dans La Tete by Alexis Nolent and it stars Sylvester Stallone, Sung Kang, Sarah Shahi, Christian Slater, Adewale Akinnuoye-Agbaje, Holt McCallany and Jason Momoa. 
The thriller movie Bullet to the Head is scheduled to hit theatres on February 1st, 2013.
Here's the trailer: