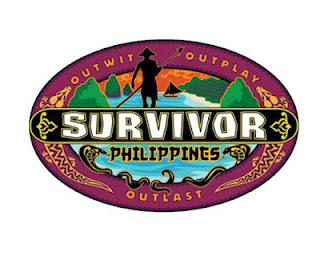 Watch Survivor: Philippines
- Are you guys ready to watch another blistering, burning and intense adventure? Well, good if you do because Survivor fever is sitting high and will ready to blow and give us another on fire challenges and task that you will surely care to watch. I know that you are all getting excited to watch Survivor: Philippines and you will be more excited if you are going to watch the sneak peak of Survivor: Philippines. Yes, you can watch Survivor: Philippines Sneak peak video below after this post.
In this brand new season, expect for the most exciting and most thrilling scenes. In this period we will be able to witness the most hard and most tough challenges our 18 castaways should face. Yes, 18 castaways guys, that would be the exact count of castaways that will face all of the challenges for million dollars and for the ultimate survivor title. Truly, I am freakin' excited to
watch Survivor: Philippines Online
and you make sure guys that you won't miss to watch this next intense and extreme season.  Survivor: Philippines premiere this coming Sept. 19, 2012 at 8 pm on CBS and we will be having a special 90-minute episode. Don't miss it!