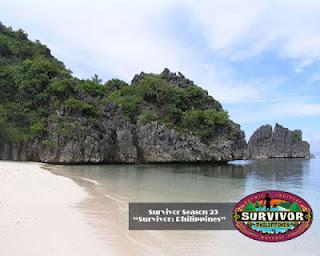 Watch Season 25: Survivor Philippines Online - You are here in the much awaited season premiere of the Season 25 of Survivor (US) that will be entitled this time as "Survivor Philippines". Yes, as what I have said last time that the season 25 of Survivor (US) will be held here in the Philippines and take note that it is not just the season 25 to be held in the scenery  and extremely beautiful island of Caramoan, Camarines Sur but, the season 26 is actually set to held here.
And yes, the excitement goes higher as the formal date for the season premiere is coming nearby. Yes, coming nearby guys, because you can start watching the brand new season of Survivor (US) Season 25: Survivor Philippines this coming September 19, 2012. Make sure that you will be able to watch Survivor Philippines Season 25 Episode 1 online and be there to see the much awaited happening in this very first episode for another extremely exciting season.
Season 25: Survivor Philippines Episode 1 will gonna be all about introduction of new castaways for this season.  I would like to remind you guys that this episode will gonna have 90 minutes running time. Eighteen (18) players will contend each other for 39 days in the Island of Caramoan to win the title and prizes as an ultimate sole survivor. Three on the eighteen castaways were player from the previous season who was removed due to some medical problems.
Season 25: Survivor Philippines will gonna have 3 tribes namely "matsing", "kalabaw", and "tandang". Matsing is actually the native name for a monkey, and water buffalo for a kalabaw and rooster for tandang. Each tribe will gonna composed of six players. Episode 1 is entitled ""Survivor Smacked Me in the Chops" and set to premiere coming this 19th of September 2012. Watch Season 25: Survivor Philippines Episode 1 Online and don't  your chance to see the first extreme and tremendous events as the new season begin.
Are you guys getting excited?