Birmingham band Peace are back with 'Money', the tantalising first sign of things to come from their second album.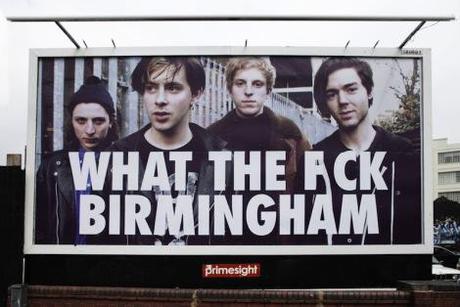 The video follows a wannabe slowly making his way up the corporate ladder through the use of his undeniably impressive handshake techniques, and I don't mean 'strong and firm with plenty of eye contact'.
It's like Fatboy Slim's 'Weapon of Choice' video with Christopher Walken doing all those crazy dance moves, only this time it's done almost exclusively with hands. The subject works his way up to the main boss, almost like in an old Sega game, and after impressing him is granted access to a coked up basement party full of surrealism and cold sweats.
Musically it's a really strong song, it romps along with a riff we've come to expect from the band, but there's definitely more experimenting on show here, with the song at one point taking a surprisingly funky turn. It doesn't sound like it would work, right? Wrong, it's an interesting venture from a band that for the most part stuck to one formula on In Love, and like all bands they're forcing themselves to think slightly out of the box.
Details on their second album are thin on the ground at the moment, but for more insight head to our interview with drummer Dom Boyce.
Watch the video below: