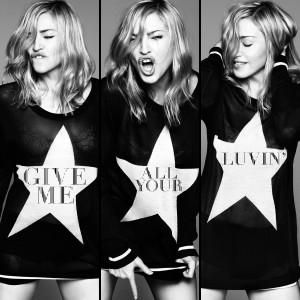 02/03/2012- by Natasia Langfelder
ZOMG queers, Madonna has officially released the video for her new single "Give Me all You Luvin" and BGA has it first! The video features two of my fav ladies, M.I.A. and Nicki Minaj. Our readers also get a discount on this single. "Give Me All Your Luvin'" is now available exclusively on iTunes for purchase.  iTunes is also offering an exclusive global pre-order of an 18 track Deluxe Edition of Madonna's upcoming album MDNA, out March 26th, which includes one exclusive remix. This Deluxe Edition with the bonus remix will be available from Friday, February 3rd through Monday, February 6th only for $9.99, and fans will also receive the digital single "Give Me All Your Luvin'" immediately. The offer can be found here: http://smarturl.it/MDNA
Don't say I never gave you anything!

Want more Natasia? Check out her blog at www.hotfemmeinthecity.wordpress.com