Last weekend, the very busy familia got up bright and early on a Saturday morning to enjoy the screening of Disney-Pixar's Finding Nemo in 3D.
A small popcorn, booster seat and 3D shades later, we were all seated waiting to experience our underwater adventure with Nemo and his friends. I wasn't sure how Little M would hold up wearing the 3D shades, but he lasted longer than expected.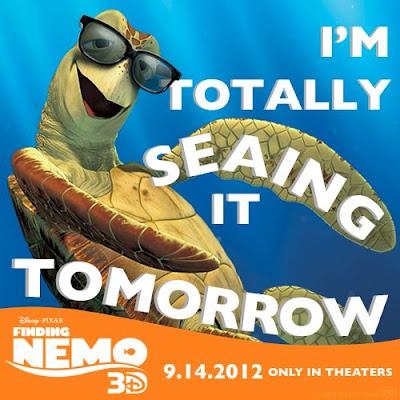 But back to Nemo...the movie came out in 2003 and I think I watched it while babysitting a cousin so I really didn't really remember much.
Aside from seeing the look of absolute amazement on Little M's face when Nemo was right in front of us, I fell in love with my husband even more after seeing his face as he laughed at the cute father - son moments Nemo has with his dad.
That, along with the funny references and underwater jokes (as a former dive master, he's caught many a fish and taken them back to his tank!) it was adorable seeing Little M and his papi enjoying the movie.
Seriously, it was cute!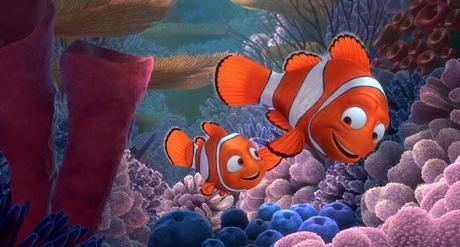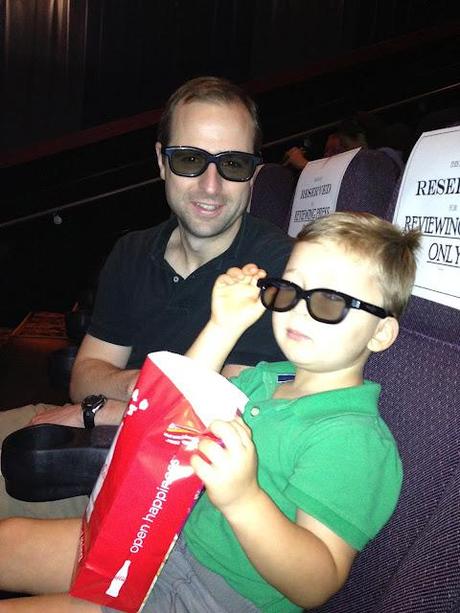 Papi and Little M - Just like Nemo and his daddy!
Although our screening was a bit off focus, watching it in 3D made our experience even more special. I will however say, that if you have kids under 4 they will probably toss the shades midway - Little M watched the second half sans glasses. Besides, seeing my boys happy makes me happy.
 If you are looking for a family outing this weekend Finding Nemo in 3D is a must see. Classic, cute, fun, sweet and family friendly. A definite A+ from us!
*I was not compensated for this post, but my family and I were invited to the advance screening in Washington, DC*