Two weeks ago I was sitting at Bellacara in Old Town, Alexandria getting my makeup done by Allison for the
Alexandria Stylebook
photo shoot. 
You saw my behind the scenes of the shoot, but it's still another week until the final reveal. However, today the stylebook posted a sneak peek at the makeup I used to get camera ready. 
Let's start with lipstick — it's like butter. No really. It is. It's smooth and creamy when applied and
Jouer Cosmetics
are completely new to me. The other was the
Smashbox
gel eyeliner in navy. I have only ever used black or brown so this was branching out for me. 
The other products, Smashbox Camera Ready CC Cream and the Jouer Neutral Under Brightener help give my face a smoother look and finish and hit my dark circles!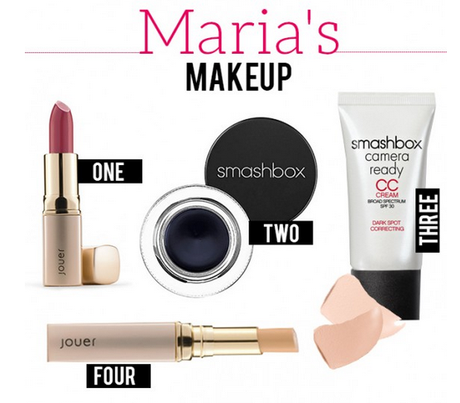 Image: Alexandria Stylebook
If you haven't seen Alexandria Stylebook, it's an online magazine covering beauty, fashion and style in Alexandria, Virginia. Have a look, sign up for their newsletter or give them a thumbs up on Facebook!
Have you used Jouer before? How do you like it?
Connect with Alexandria Stylebook
Facebook | Twitter | Instagram