'Avant Gardener' may have caught everyone's attention, but it's 'Anonymous Club' that truly showcases the Australian singer's vocal talents and songcrafting ability.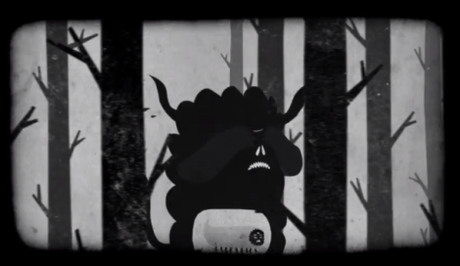 Everyone's new favorite Aussie singer, Courtney Barnett, has released a new video for 'Anonymous Club', featured on her newly released album The Double EP: A Sea Of Split Peas. Animated by Celeste Potter, the surreal video contains strange looking creatures that look like they were deemed too frightening during the early phases of the artwork for Where the Wild Things Are. They swim around, throw up, cry, and generally just look as confused as we are. We don't, at any point, particularly know what's going on, but that's probably the point.
The track describes the perfect get-together, in which phones are banned and shoes are kept at the door. Simple and atmospheric guitar strumming helps the song float along before a echoey drumbeat kicks in halfway through to help build on the trance inducing momentum. Barnett's voice is exquisite throughout, wistful and innocent, but always so, so moving.
Watch the video below: