***TODAY'S THE DAY! CONGRATS TO MEREDITH SCHORR ON
THE LAUNCH OF HER 3RD BOOK,
BLOGGER GIRL***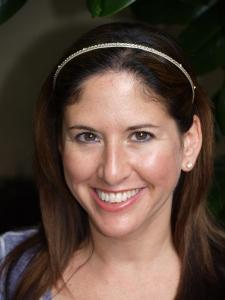 I'm going to let you in on a secret: I am addicted to reading. Seriously, I read every free moment I have. When I'm blow drying my hair, my Kindle is on my lap so that I can read at the same time. If there is even one person ahead of me in line at the ATM machine, I open my Kindle and read. Since I walk to and from work, I'm actually giddy for an excuse to ride the subway so I can, you guessed it, read on my Kindle. Since I'm supposed to use my free time to write, I even make deals with myself that I can finish a chapter of the book I am reading as long as I promise to do some writing afterwards. That's not to say I enjoy reading more than writing but the competition is pretty fierce.
Another secret:  I've always wanted to be a book blogger. As a book blogger, I would actually be obligated to read! And how much fun would it be to discuss the books I review with other readers? Not to mention how cool it would be to get so many books for free. Finally, I would be able to voice my honest opinion about books I really did not enjoy. It's not that I would ever want to write a negative review. It's just, as a writer, I won't write a negative review. Because I know much bad reviews sting, I only review books I sincerely enjoyed and leave the bad reviews for someone else to write. If a book is bad, someone will do it. It just won't be me.
I know that being a book blogger is not all rainbows, butterflies and free books though. It's a lot of hard work. I'm sure some authors (not me…) can be very pushy. Considering how buried I am by own TBR pile, I imagine that it is very difficult for a book blogger to keep up with the reviews she obligates herself to give. I also assume that a book blogger needs to juggle her blogging duties with other responsibilities, such as a full time job, family, social life, exercise, and general life obligations. I also wonder if it is awkward for a book blogger to read and review a book from someone she knows, for instance, her nemesis from high school!
For me, becoming a book blogger is not something I could add to my already full plate without cloning myself or having a nervous breakdown. Not to mention that, as stated above, I would not feel comfortable posting negative reviews which would make me sort of a half-assed book blogger and I don't do anything half-assed!  By writing Blogger Girl, I got to live the life of a fabulous book blogger for almost 300 pages. I loved every minute of my fake book blogging life.
Well, not every minute of it. Reading the chick lit book of my high school nemesis kind of sucked…
~~~~~~~~~~~~~~~~~~
A born and bred New Yorker, Meredith Schorr discovered her passion for writing when she began to enjoy drafting work-related emails way more than she was probably supposed to, and was famous among her friends for writing witty birthday cards. After trying her hand writing children's stories and blogging her personal experiences, Meredith found her calling writing "real" chick lit for real women.  When Meredith is not hard at work on her current work in progress, she spends her days as a trademark paralegal.  Meredith is a loyal New York Yankees fan and an avid runner.  Blogger Girl is her third novel.
Contact Meredith:
web: meredithschorr.com
Twitter: @meredithschorr
Facebook: https://www.facebook.com/#!/MeredithSchorrAuthor
~~~~~~~~~~~~~~~~~~~~~~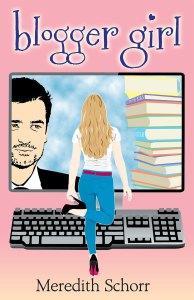 About BLOGGER GIRL
What happens when your high school nemesis becomes the shining star in a universe you pretty much saved? Book blogger Kimberly Long is about to find out.
A chick lit enthusiast since the first time she read Bridget Jones's Diary, Kim, with her blog, "Pastel is the New Black," has worked tirelessly by night to keep the genre alive, and help squash the claim that "chick lit is dead" once and for all. Not bad for a woman who by day ekes out a meager living as a pretty, and pretty-much-nameless, legal secretary in a Manhattan law firm.
While Kim's day job holds no passion for her, the handsome (and shaving challenged) associate down the hall is another story. Yet another story is that Hannah Marshak, one of her most hated high school classmates, has now popped onto the chick lit scene with a hot new book that's turning heads–and pages–across the land. It's also popped into Kim's inbox–for review. With their ten-year high school reunion drawing near, Kim's coming close to combustion over the hype about Hannah's book. And as everyone around her seems to be moving on and up, she begins to question whether being a "blogger girl" makes the grade in her off-line life.
~~~~~~~~~~~~~~~~~~~~~~
Start Reading BLOGGER GIRL Now!
"What blog?"
I felt a flush creep across my cheeks as I turned around to face the source of the question. I wasn't surprised, since I blushed whenever I talked to Nicholas, even when the phone rang at work and I saw his name on my caller ID.
"You didn't know about Kim's blog?" Rob asked, his blue eyes reflecting amusement.
Nicholas shook his head, not removing his eyes from mine.
All I could think about was running my fingers along the dark stubble on his jawline. Never completely clean shaven, he currently looked like he hadn't touched a razor in several days. I held his gaze willing my voice not to give away my crush, but the heat on my face suggested a crimson complexion that probably already had. "I have a blog where I write book reviews." I figured Nicholas didn't know about my blog since our opportunities to socialize outside of work had been few and far between in the four months we'd worked together. It was that unfamiliarity which I blamed for my chronic bashfulness in his presence. Well, that and his overwhelming sex appeal. Unable to maintain eye contact a second longer, I glanced back at Rob hoping he'd pick up the dialog.
"It's incredibly popular. Publishers actually beg my secretary to read and review their client's novels on a daily basis." Rob beamed at me like a proud uncle as if he was somehow responsible for my blog's immense popularity.
I turned back to Nicholas and smiled shyly. "Every other day basis is probably more accurate but yes, it's a widely read blog. I have several thousand followers and get requests from authors, publicists and agents pretty often."
Nicholas looked at me with admiration. "Awesome. What types of books do you review?"
I hated this part of telling people from work about my blog. I never knew if the attorneys would raise their noses in the air and judge my taste in "literature." Here goes nothing. "Chick lit," I admitted.
Nicholas tilted his head to the side. "Like the gum?"
I giggled as if I'd never heard that one before. "Yes, it's called chick lit, like the gum. But it's also a book genre. Like Bridget Jones's Diary, The Devil Wears Prada. You know?"
Nicholas looked thoughtful as he rubbed his thumb along his chin. "My ex-girlfriend had a bunch of books with pink covers. Were those chick lit?"
Forcing myself to stay focused instead of wondering what his ex-girlfriend was like, how long ago they broke up and why, I smiled and said, "Probably." Although chick lit had certainly evolved beyond stereotypical pink covers, it wasn't the time to go into defense-mode.
Nicholas smiled wide. "Very cool, Kim!" Glancing at his empty glass, he said, "Time for a refill. Be right back" and walked towards the bar.
I tore my eyes away from the back of Nicholas' light blue business shirt and back to Rob. But Rob was now talking to Lucy about some guy she had deposed the previous day. Boring work talk. I downed the rest of my prosecco and walked over to the bar. After quickly getting the bartender's attention, I ordered another glass, on Rob's tab of course, and observed Nicholas finish sending a text. As he smiled into his phone, I felt my Hanky Panky thong practically melting off. At only about 5"7', his stature might have kept him off of some women's top five lists but since I was vertically challenged too, he was currently number one on mine. I couldn't even think of who would follow him in second and third place.
"Penny for your thoughts, Blogger Girl."
I snapped out of my list making and faced Nicholas, silently praying he was not a mind reader.
He looked at me expectantly.
I swung my free hand in dismissal and lifted my drink towards him. "Nothing important. Cheers!"
Nicholas clinked his glass against mine, said, "Cheers" and took a sip of his drink.
Following his lead, I took a sip of mine.
Nicholas inched closer to me. Speaking in almost a whisper, he said, "Having fun yet?"
Very aware that we'd never stood this close to each other and that these were practically the most words we'd ever exchanged one on one, I replied with faux nonchalance, "Can't really complain about free drinks. You?" The cuffs of his shirt sleeves had been pushed up to his elbows and I pondered whether the dark hair on his arms was coarse or soft. I wondered what it would feel like to run my fingers up and down his arm. I also wondered if he could hear my heart beating through my chest.
"Definitely can't complain about that," Nicholas agreed. "And a break from work is always welcome, especially these days." He smiled. "Doing anything good this weekend?"
I had practically forgotten it was Thursday night, which was odd for me since I lived for the weekends when my secretarial duties did not get in the way of my reading. "Not sure yet. Probably drinks with friends. And I need to catch up on some reading. For the blog. What about you?" Please don't mention a girlfriend.
"Oh, this and that." His eyes glowed, almost like he was holding back a secret.
I bit down on my lip and without thinking, blurted out, "Do This and That have last names?"
Nicholas gave me a once over before shaking his head laughing. "I'll probably spend most of it at work actually. So, tell me more about this blog."
I tipped my head to the side. "What do you want to know?"
"I don't know. Like, what made you start it?"
"The condensed version or the truth?"
Nicholas cocked an eyebrow. "How long of a story is the truth?"
"Why? Do you have a date to rush off to?" I swallowed hard. Nice, Kim.
Laughing, he said, "It's just that your answer was rather mysterious, you know?"
I shuffled my feet. "Well, I usually tell people I started the blog because I've always loved to read, blah, blah, blah."
"Blah blah blah. Gotcha."
After he said that, he winked at me and when my knees wobbled in response, I grabbed the bar with my free hand. "The truth is that one day I was bored at home surfing the internet and I found all of these blogs dedicated to romance books, like Harlequin stuff, and then I found some more devoted to science fiction, thrillers and so on. But I could barely find anything dedicated to chick lit and it pissed me off because I love it. I figured if I love it, there must be other girls who love it too and maybe if I started this blog, I'd find them and we'd bond." I paused. "Aren't you glad you asked?"
As his phone rang, Nicholas distractedly responded, "Yeah, that's cool," before bringing it to his ear. He whispered, "Sorry" before answering it.
I wondered if it was from "This" or "That."
~~~~~~~~~~~~~~~~~~~~~~
Buy BLOGGER GIRL!
Amazon:
http://www.amazon.com/Blogger-Girl-ebook/dp/B00EDTLDSW/ref=sr_1_fkmr0_1?ie=UTF8&qid=1375994653&sr=8-1-fkmr0&keywords=blogger+girl+meredith+schorr
http://www.amazon.com/Blogger-Girl-ebook/dp/B00EDTLDSW/ref=sr_1_fkmr0_1?ie=UTF8&qid=1375994653&sr=8-1-fkmr0&keywords=blogger+girl+meredith+schorr
http://www.amazon.co.uk/Blogger-Girl-ebook/dp/B00EDTLDSW/ref=sr_1_1?s=digital-text&ie=UTF8&qid=1376945948&sr=1-1&keywords=blogger+girl
B&N:
http://www.barnesandnoble.com/w/blogger-girl-meredith-schorr/1116358028?ean=2940148503125
iTunes:
https://itunes.apple.com/us/book/blogger-girl/id686654939?mt=11
~~~~~~~~~~~~~~~~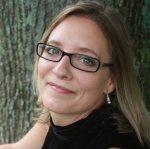 Let's connect! Find me on Twitter and Facebook, and email me: [email protected].