If you haven't heard about these boys yet your head must be in the sand. Washboard Union a trio out of Vancouver, BC were in Toronto a couple weeks back and we thought it would be great to get them to do a Mason Jar Session. So we managed to track them down thanks to Mr. Caven and the fellas cranked out a couple songs for us. Here is their current single SHOT OF GLORY stripped down and absolutely amazing performance. If you don't own In My Bones yet, I strongly suggest you grab it now HERE...
Crank this one up and get ready get them toes tappin'. This one is a good'er.
Oh, and I totally have beard envy on this one.
Corey Kelly / @CoreyKelly76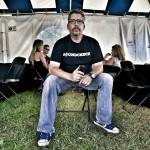 Born and raised in small ltown Ontario, Love me some Whisky & Country Music. Blogger, Photographer and Country Music Junkie.