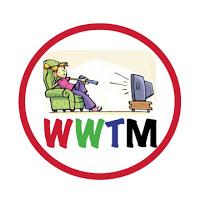 The answer to Wednesday's Trivia Question: Larry Sanders was Hank,
FIRST FIVES:Alex Nagler, Phyllis DiCesare, Lance Beitler, Monica Caraffa & Adam Cohen
Honorable Mention: Dani Jackel
Tuesdays Broadcast Top 5
The Voice-NBC 4.5/13.7
Dancing with the Stars-ABC 2.1/12.4
NCIS (R)-CBS 2.1/12.2
Hells Kitchen-FOX 1.9/4.5
Golden Boy-CBS 1.5/7.9
Tuesday's Broadcast Trendrr Top 5
The Voice-NBC 218,131
Dancing with the Stars-ABC 91,366
The Central Park Five-PBS 36,691
Hell's Kitchen-FOX 34,876
Splash-ABC 28,244
Tuesday's Cable Top 5
Deadliest Catch (Season Premiere 9p)-Discovery 1.6/3.4
The Big Bang Theory 9p-TBS 1.4/3.4
Tosh.O-Comedy Central 1.4/2.2
The Big Bang Theory 930p-TBS 1.4/3.3
Deadliest Catch Legend-Discovery 1.2/2.9
Tuesday's Cable Trendrr Top 5
Awkward-MTV 165,565
NBA Basketball-TNT 78,747
The Bad Girls Club-Oxygen 77,743
NHL Hockey-NBC Sports 56,613
Dance Moms-Lifetime
SUBURGATORY 
Okay WTF happened on Suburgatory? 2 episodes, an awesome Dhalia/Tessa catfight, George in a robe because he never works, the best cleavage I've ever seen in my entire life, the return of Jay Mohr as Dahlia's Daddy, and a great display of bedazzling. That was all in the FIRST episode when George was stressing because he hadn't told Tessa that he sold the house and they were moving in with Dallas and Dahlia. I'm sure you can imagine how much Tessa freaked out when she finally got the news. She put on her old "pre Ryan" green jacket and left with no place to go. In the second episode, she's living in the school bathroom, George was dressed, no major cleavage and no more Jay Mohr but here's where I get a little bit messed up...George bought Dallas a house with money he gets from some imaginary bank and she breaks up with him? HUH? Did I miss something? In the mean time, over at the school, Sheila Shay was wearing quite an odd outfit for the "Purity Ball". It had what looked like Christmas balls for nipples.  Appropriate? Don't think so but it's Sheila Shay so it  worked. Sheila wasn't happy when she found out that Lisa could no longer attend this yearly event due to her change in status with boyfriend Maleek. Tessa and Ryan had hot goodbye sex in the bathroom, George found a dog, and Tessa's real Mom conveniently showed up in Chatswin just in time for the credits to role and Tessa get out of the john. We end the season with Dahlia and Daddy Altman alone in an empty house. George singing us into Summer with the Suburgatory theme song.  See ya in the Fall guys...great job, great season even with the cliffhanger breakup!
Survivor
O...M...G...I'm pretty sure we all saw the most insane Survivor tribal council ever. But lets not jump ahead. Let the suspense build. Dawn was going a little crazy from a severe lack of sleep and I'm betting too much "Stealth R Us".  So when she lost her retainer with the teeth attached in the water, she started screaming like a maniac. Brenda was the only person to come to her rescue which was a good choice, as she jumped right in, got the retainer with teeth and calmed Dawn down. So, ironically, unbonded teeth strengthened the bond between unstable Survivors. Dawn got some sleep and woke up back to normal. Time for a super muddy immunity challenge to get the juices flowing. Not just super muddy but super ricey as well. Phillip and team won and got to go to a beautiful pool, take showers and of course eat. Phillip, the wacko that he is, just jumped into the beautiful pool and muddied the waters. (Pun intended)  For the immunity challenge, Phillip bowed out due to a childhood trauma and Reynold won the challenge.  The plan was to split the votes between Malcolm and Eddie (wasn't that a sitcom? Who starred in that 10 point bonus) just in case there was an idol.  Right before tribal every one's looking for another Idol and who finds it? MALCOLM!  Malcolm's so ballsy that at tribal he showed that he had not 1 but 2 Idols and gave his spare to Eddie. The three amigos stay put.  They announce that they are voting for Phillip. BUT we didn't know, and neither did everyone else, if they are BOTH going to actually PLAY their idols. It would have been smarter to keep one but whatever. Net/Net...PHILLIP went home! HOLY COW, crazy game play! LOVE IT!
NEWS & INFORMATION
-Anyone watching Da Vinci's Demons'? Pretty sure it's not my thing, but someones watching because Starz already gave the go ahead for season 2.  Let me know if you've checked it out? Now I'm curious.

-AMC's making me wait a long time for the last 8 eps of Breaking Bad. The final season will premiere on 8/11. It's bittersweet right? You can't wait for it to air but you don't want it to end. In the interview I posted yesterday, Vince Gilligan and the cast were pretty confident that we'd all be very satisfied with the ending.  Hope they're right.
-Tracy Morgan will be hosting the Billboard Music Awards on 5/19 on ABC.  I'm betting he's a good host. 
Thursday's Trivia Question: Name all 3 of Bill Hendrickson's original wives on Big Love. Each correct answer is worth 1. If you can name the 4th wife there's an extra 5 bonus points in it for you.
WWTM-Kristy
http://watchingwaytoomuch.com
[email protected]
[email protected]