Lured …well it maybe a bit harsh, as it was more a case of falling into the career in photography.

Its not as though I was one of those few rare photographers who were born with a camera in their hands. My interest in photography only started when I was around 17.
Photography just came my way, in the form of an option choice taken at 6th form college.  It was either photography or european studies and obviously the former had more of an attraction.  I was lured into an art form that was certainly more interesting than pursuing another academic study!
This was back in 1987, the year of the great storm in the UK where the country was turned on its head following a hurricane.  Not a bad time for a student to pick up a camera and document the destruction left in its wake.
This was my staring point, using a girlfriends camera that she got as a christmas present, that got me hooked.  I rapidly got deeper and deeper into the art form, borrowing money to buy equipment like one of the first autofocus slr's Nikon's the f401, and converting my bedroom into a dark room.
Two years later after compiling a portfolio of work, I approached art colleges hoping to secure a place.  Luck came my way, in the form of getting into one of the top colleges at the time for photography – Salisbury college of Art.  I studies here for two years and completed their HND.  Being more practical than a degree course, I found myself manipulating many of the modules around my own personal interests, top of the list for any teen was of course, music.
So while others went into the studio or documenting everyday life – I went off gigging, shooting bands and getting published.  I was the only student on my course that was regularly commissioned by the likes of NME, Sounds, Select and Mix magazine.  Great times were had and it was a great buzz getting published in national publications.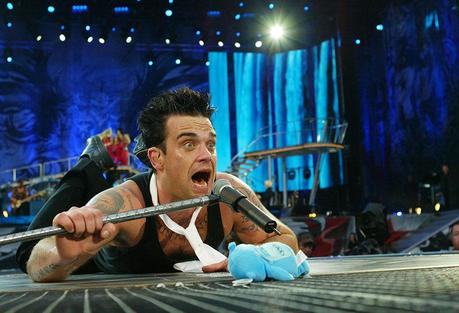 Getting established in this niche area, is obviously a tough one.  Who doesn't want to go see their favorite bands up close, front row access to every gig?  Walk away with a great set of pictures and even better get paid for it?  Well I'd like to say  the world and his wife… not quite – but either way, it wasn't going to be something I was going to sit around waiting for.
Patience has never been a virtue of mine, so I started looking into other areas, something that offered a little structure.  I remember sending off around 300 letters & Cv's to potential employers in batches of 50 at a time.  Boy how its got easy these days with the speed of emails, quick & easy to apply but I suppose just as quick to be turned down!
The first opportunity to come knocking was at the Ministry of Defence based in Whitehall.  A great experience working within their photographic department and getting trained in all aspects of color processing, along with a few commissions to photograph official engagements during VJ day with the current Prime Minister John Major.  Looking back at the time served at the M.O.D, it was all down to delivering consistently high standards of work, from color balance to finished products, everything was precise.
I served about 9 months with them before another CV that hand landed upon another desk delivered another opportunity.  This time a start with the Express Newspaper group, it was a humble beginning working behind the scenes in their reference library.  It was at the start of the digital era and the newspapers were looking to upgrade their libraries of color slides and prints over to having digital versions that could be accessed directly from the picture desks.  An archive stretching back 50 odd years now had to be scanned, indexed and stored, so shift work at one of Fleet Streets hub newspapers kept me on my toes, dealing with Picture Editors, and photographers whilst giving me a valuable insight into the world of journalism.
Everything was ticking away very well for around 18 months or so, until the now familiar story of ' cut backs' needing to be made came forth.  The whole Journalism industry has been in decline for many years, falling circulations,financial constraints, the digital era – all have all taken their toll.  But for me back in 1994/5, my rolling, short term contract was coming to an end – so what and where next?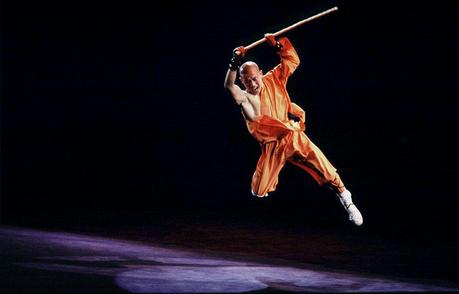 Well I had been astute in equipping myself with a pro kit, camera bodies and lenses – so I had the tools of the trade.  I had seen enough material shot by some of Fleet Streets finest press photographers to know and understand what a picture desk wanted, and I was still getting published in various titles.  I had had my first front page cover on The Independent, taking up most of the front page with a Shaolin Kung Fu Monk flying through the air, much to the envy of my colleagues.  Yet again the love of music and gigs continued with my supply and publication of images in all the Express groups titles, leading to commissions to cover events such as Oasis at Knebworth.  This was the era of Brit pop, the tabloids went wild for it and it gave me my foot in the door with the biggest UK newspaper – The Sun .
I obviously hadn't taken the normal route into national journalism, no journalism school, no picture agency experience, no regional newspaper experience – I was in at the deep end!
My first 6 months were a baptism of fire, having to learn quickly, make good friends and keep delivering the goods.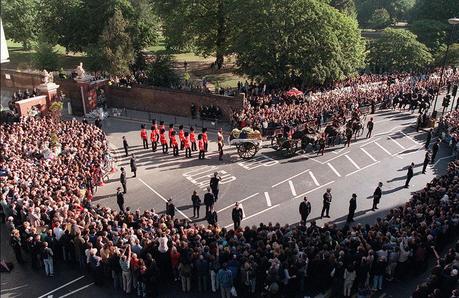 My unconventional start soon led to a career clocking up around 15 years working with The Sun.  The lifestyle was great for a time – waking up not knowing where I would be working, the drive of the adrenalin rush or the buzz of meeting a big name.  I've covered big events from Glastonbury to Robbie at Knebworth, historical occasions from Royal weddings to Princess Diana's funeral, high profile murder hunts to the Britain largest £53 million robbery.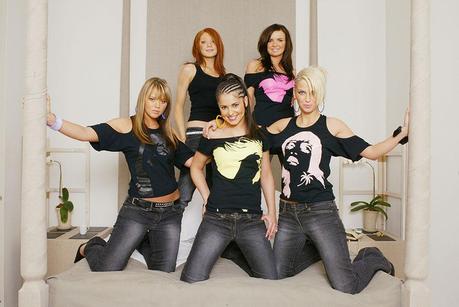 Fun while it lasted, but there comes a point when you want something else… change.  My change in 2007  was to walk away from the 'stability' I knew and move over to Eastern Europe and settle in Bulgaria.  It may have seemed reckless to some but to me it was a considered move.
I was aware of the growing news agenda on the expansion of Europe to allow Bulgaria and Romania to join, so took a gamble that news stories from the region would continue to publish for a number of years to come.  This would give me the cushion to look at establishing a news and picture agency collating other stories from the region to field back to the UK media.

I had gone to live abroad in order to get a degree of control over how I worked.  To try and get a balance between work and home life, something I had lacked for so many years.  But to keep going within journalism you need to be aware of all events both home and foreign news, in order to know when was the right time to try and pitch stories, and give them the best chance of publication.
Now with the reward being so small – was the profession still worth while?  For me the answer had to be NO.
So I returned to the UK in the summer of 2009, well July 5th to be precise.  My birthday was spent driving across Europe in a van with all my worldly possessions.  My girlfriend Moni (soon to be my wife) cameras, computers, classic motorbike, dog and personal items.
Dorset became my new home and here I embarked on the career that would provide all that I craved.  A work / home life balance along with genuine work satisfaction of creating something new and fresh, delivering a service and products to clients that appreciate my skills.
Getting established as a Wedding photographer hasn't been easy, but it would be a lie if I said it hadn't been both rewarding & enjoyable.
Within a relatively small period of time, I have had to learn many new things that I would have never considered having to do in a photography career.   Everything from website design, branding, marketing, social media, image processing, workflow management, and product sourcing – its been a sharp learning curve over the last few years but its been a great ride so far!
So here I am, this has been my journey so far.  A great path to walk down that has certainly had its moments.  
Today I am not only happy where I am, but also proud with the work I am doing as a wedding photographer.I have remained true to my journalistic roots, and reflect this in my approach and style of photography.  
My change of direction within my work allows me the privilege of documenting the purest of connections between couples and families, as opposed to documenting the daily lives of newspaper fodder.
A rewarding career that has more depth and purpose for me, my family and reflected back through the clients I have been lucky to work with.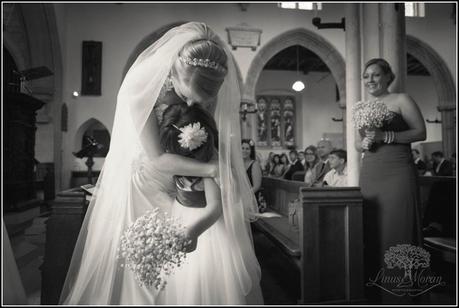 If you have enjoyed this post, Why not get in touch now to check availability and to book Dorset Wedding Photographer Linus Moran. Frequently photographing weddings in Devon, Dorset,Wiltshire & Hampshire offering a distinctive approach to documentary wedding photography.
You can follow me on Twitter or become a fan of my Facebook page to keep up to date with my latest work.
Are you looking for something entirely new within Documentary Wedding Photography? – Then check out my Photofilm videos
Photofilms interweave the strong stills imagery of documentary / reportage wedding photography with recorded sound from the vows, speeches and background atmosphere. Photofilm videos allow me to present an emotive product & record of your day, containing timeless moments enveloped by the cherished voices of loved ones.