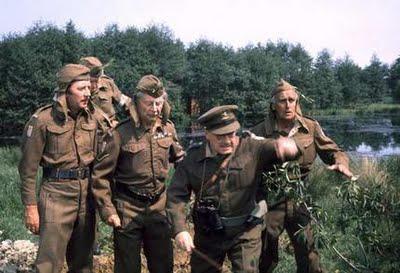 If you happen to find yourself playing golf in a war zone, you may want to take a peek at these handy golf rules from Richmond Golf Club circa 1940:
Players are asked to collect bomb and shrapnel to save this causing damage to the mowing machines.

In competitions during gunfire or while bombs are falling, players may take cover without penalty for ceasing play.

The positions of know delayed action bombs are marked by red flags at a reasonable,
but not guaranteed, safe distance.

A player whose stroke is affected by the simultaneous explosion of a bomb may play another ball from the same place. Penalty one stroke.
-------------------------------------------------