When I moved here ten years ago, the front garden was a mess to say the least.  I was told that it used to be lovely with well kept flower beds, roses and other floral shrubs.  I wasn't able to retrieve much but next to the front step I unearthed a rose bush.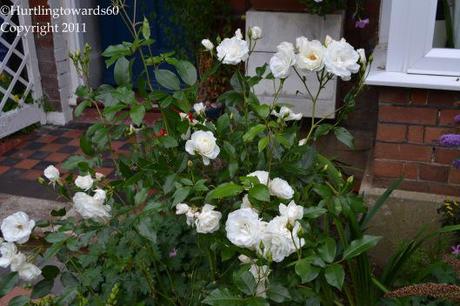 I am sure you will agree, it's a very pretty white rose, and it has a pink tinge to the buds before it comes into full bloom.  It starts to flower in early Spring, and I have known it to still be in flower at Christmas.  It is frost hardy and also relatively resistant to black spot, all in all a pretty tough bush.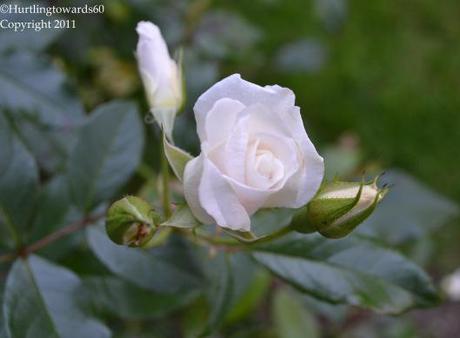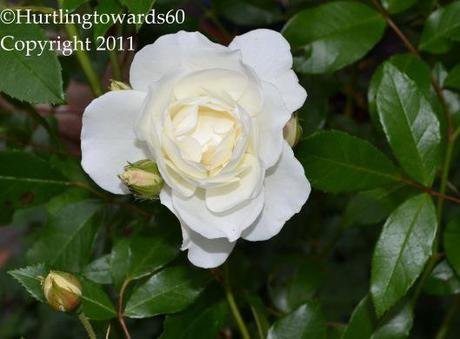 The downside to this lovely rose is that it has no perfume.  Such a shame because that would really enhance its beauty.  I have always thought a proper rose should smell like a rose.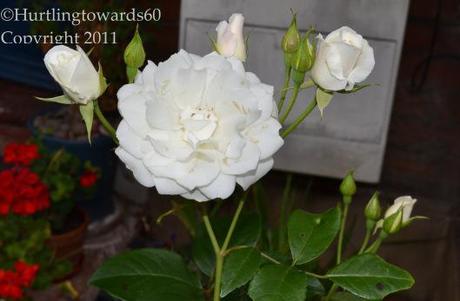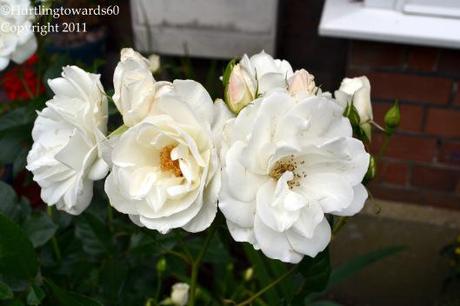 I have often been asked what it is called, and more recently I chose the rose bud photo as an avatar and have been asked again what the rose is called.  So I thought I should throw it open to you all for any suggestions as to:-
1.  What the rose is called, and
As I am not a rose expert I would be interest to know:-
2.  What type of rose is it i.e. Gallica, Old Rose, Floribunda, Hybrid Tea.
Over to you now, please, please feel free to ask for more information if you need it and I will see what I can do.