Fashion trends have evolved a lot in recent years. Today's new generation not only focus on the style factor alone, they need comfort also. Many of the traditional outfits have now taken a back-seat. I am not saying all the things which are in trend are super stylish and comfortable. But yes it is far better to follow these trends rather than following the past customs and styles. There are many examples which promote the above discussion but here we are going to focus on ladies designer shoes. 
Back to 20th century when only style symbols for women, the only choice of footwear which could be noticed with any outfit were high heels. Due to the famous celebrities whom we follow or say due to the priority given to them by society, these high heels were ruling the market. But soon women noticed their adverse effects. It is like a story for instance a thing launched, people bought it and used it for years but after some times that things started showing its hidden side. Well I don't belong to any anti-heels community but the recent surveys carried out around the globe shows that 60% of women who wear high heels almost regularly felt that pain and injuries in their feet.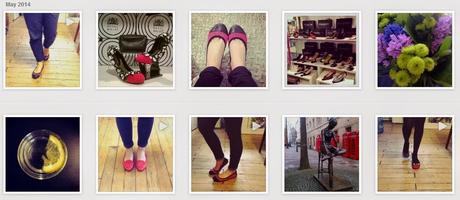 May be the time has come when we should take good care of our health rather than following the fashion sirens blindly. Flat shoes for women have emerged as a stylish yet comfortable alternative to those killer high heels. These ultra modern shoes are now ruling the hearts of fashionistas and your favorite celebrities.  
Foldable ballet pumps are the choice of new women who give top most priority to comfort. Moreover these shoes come in variety of color and shapes, so you won't run out of choices ever.Our most loved brand Cocorose London, finalist of Pop at HOF confession, is always ready to fulfill both the needs of women- comfort and style. Visit our website today and browse through the new collection.