There actually is no better feeling than sun on your face and summer is here & truly well. If there's one footwear that we need when the weather is hot, it's definitely sandals and slides. The stylish and comfortable sandals are definitely in style and best for the season as they keep your feet comfy as well as cool and most importantly they look absolutely stylish.
If you are wondering which walking sandals are best for summers, then you may buy all of the ones listed below. Besides we'll also be sharing all our tips with you on how to clean your sandals and why this footwear is just awesome and better than shoes for those long warm days.
Live your best life in these uber chic slides with pearls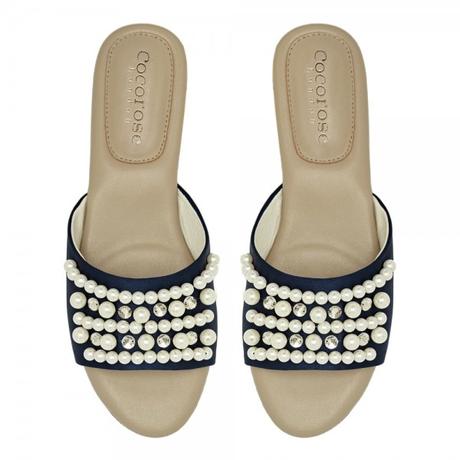 Not only is this footwear super comfy but you will thank them when you'll be walking in them. These are must have styles and will prove to be the perfect companion for holidays. These foldable sandals features luxuriously double cushioned insoles, 8mm heel height, silky satin fabric ad are hand crafted beautifully with pearls. These extremely flexible, soft and supple Cocorose London's
folding ballet shoes
will offer you a stylish alternative to high heels. Only happy feet and no more sore ones! Doesn't that sound incredible?
Travel in summer with these open toe sandal slides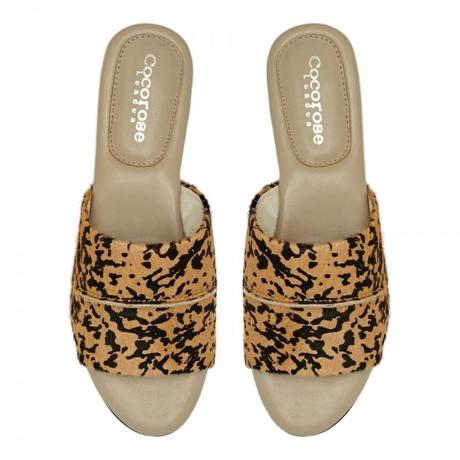 Another pair of comfortable sandals are these on trend leopard printed pony hair leather sandals. Flaunt your wild side in this incredibly cute footwear on your next get-away. They fit with dresses, shorts, pants, jeans, you just name it. 100% premium leather double cushioned insoles, durable rubber soles and 8mm heel height are some of its main features. So if you want to buy the best fashionable travel footwear than you must give them a shot.
Get dressy in satin bow sandals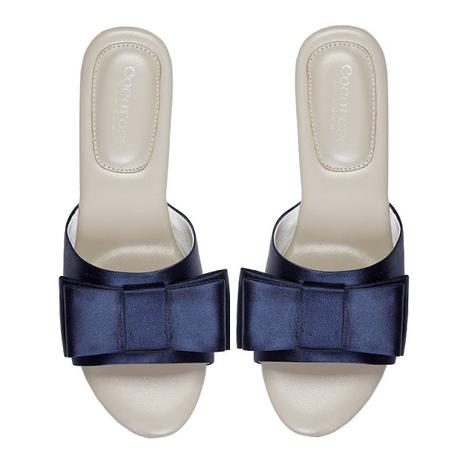 Open toe sandal slides in a royal shade of dark navy satin are one of the best and attractive sandals featuring an oversized but subtle bow. Not only these make great & stylish sandals but we bet you won't have any issues walking even full days in them. This beautiful pair of sandal is adorned with Silky satin fabric, luxuriously double cushioned insoles, durable rubber soles and 8mm heel height. It is going to be a perfect addition to your wardrobe.
How to clean your sandals?
Sandals are summer staples, but easily build up grime, dirt, sweat & odours. Here are a few things to clean them up. Irrespective of their make, they can easily be fixed with a little effort and time.
1. Use a brush to remove grime and dirt
If you have got sandals covered with mud or dirt, simply clean them up with stiff brush to get rid of the chunks. Scrub them off with the brush to remove as much loose dirt as possible.
2. Water and baking soda
Mix equal parts of both and using an old toothbrush scrub the paste onto the footwear to get rid of dirt and odour. Rinse it off with normal water, then with the help of an old towel absorb access liquid from them.
3. Vinegar & water for leather sandals
Mix equal parts of distilled vinegar and water, then soak a sponge and use it to scrub the outer part of sandals. This will remove grime and dirt without harming the leather. Apply leather conditioner onto them once they get dry to keep their top shape.
4. Rubbing alcohol for foot beds
Soaking a cotton ball in rubbing alcohol, wipe off the foot beds of your sandals. Not only will this help in killing the germs but will also remove dirt & grim. Then clean the foot beds with a slightly wet cloth. Repeat this process once in two weeks to keep your sandals fresh and clean.
Regardless of the method you use to clean your sandals and slides you must dry them up in the open, away from direct sunlight or heat. Both light and heat can break down the material, so keep them on the shaded area allowing enough air circulation.
Why Sandals are better than shoes?
Sandals are better than shoes as they allow your feet to breathe and are comparatively light and comfortable. You need to worry about getting your feet hot with many of styles being open. Sandals have several health benefits too over shoes like they help correct the posture of your foot and promote good balance.  Besides they are inexpensive than shoes, that means you'll have more spare cash for your summer wardrobe.