When it comes to choosing a pair of party shoes, stylish footwear, without going overboard will give you a special touch. From glittering metallic styles to decadent styles, listed below are the best party shoes to rock this summer.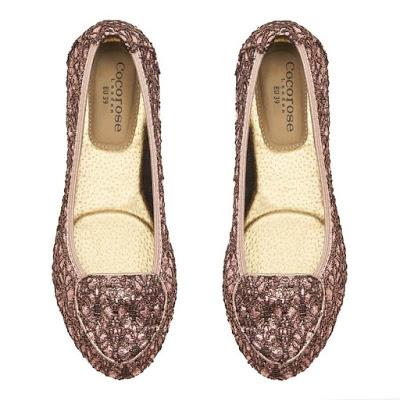 1.

     
Pumps and Stilettos
Pumps and Stilettos are one of the best styles for celebratory occasions. Every girl turns to these classic shoes when in need of a polished party look. To make this look work, the only trick you must do is – pick a pair that is distinctly festive. With point-toe pump, keeping the simple style you'll surely get an elegant look. Then with unique details like bold patterns and colours, fun embellishments, added straps or cool cut-outs give your look an edge.
2.

     
Booties
Not all parties call for pumps and evening wear. Some call for a stylish pair of party shoes and a chic look. For such events a pair of festive booties makes ideal footwear. While standard heels might appear boring and stuffy in the wrong setting,

women's leather ankle boots

, will give you the right edge. A little rock & roll and youthful booties will be an excellent addition to a modern party look.
3.

     
Metallic Shoes
Metallic shoes have been in trend for quite a while now and there's no better occasion than a party to sport them. Put on these high shine shoes to add the right amount of bling to a chic party look Pick between mule styles or stiletto to keep your look classy and aptly dressed up. Shades like silver and gold will provide maximum impact to your feet. If you want to try something different go with rose-gold or metallic pink pair.
4. 

   
Frilled Shoes
Frilled shoes are made definitely for partying. They are not only stylish and decorative but are also fun and unique, making them ideal for party seasons. Shoes with frills, fringing and ruffles can be found in many forms including loafers, stilettos and boots. For subtle touch go with smaller frills or to turn up the drama opt for oversized ones. 
5.   Velvet Shoes
The luxurious and rich material, offering shoes a trendy edge has become a new favorite for footwear. Perfect for celebrations and parties, these luxuriant shoes are best when you don't feel like heading out with heels. Opt for chunky styles to ensure a complete effect. Boots and platform heels are best for getting a stylish look while rich jewel tones make up the ideal color palette.
6.  Ballerina Flats
       Ballerina flats can make a surprisingly stylish option for parties. With the introduction of dressier varieties, these shoes have received a mini makeover that added interest. Whether its buckles, unique straps or wrap round ribbons the modern ballerina's have everything it needs to be a great party shoes. These can make a great

after party shoes

too, as doesn't stress your feet like other shoes with heels.