Following my post on Zara Phillips and Mike Tindall's nonexistent honeymoon last week I thought I'd look to the world of celebrity for some honeymoon inspiration. Celebrities really do know how to find the very best in luxury.
Most celebrities follow in the footsteps of icon Greta Garbo for their honeymoon and 'want to be alone'. They are looking for exclusive, out of the way destinations that will shield them from the paparazzi and the glare of the outside world. Many of us also feel like that when setting off on honeymoon, particularly if we've had a huge wedding. Large celebrations can become stressful despite them being a joyous occasion and for some the honeymoon at the end is a chance to escape, unwind and enjoy each other's company away from the rest of the world.
Actress Nicole Kidman and husband musician Keith Urban chose the exclusive St Regis Bora Bora Resort in for their honeymoon. Bora Bora is an island in the Leeward group of the Society Islands of French Poylnesia and is famous for its aqua-centric luxury resorts. Many of the hotels in Bora Bora, the St Regis Resort included are located on their own private islands making them the ideal place for celebrities to find refuge from the paparazzi.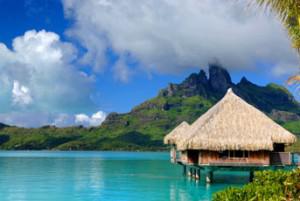 Nicole and Keith will have enjoyed a private villa with bespoke service. They were able to snorkel in the resort's private lagoon, enjoy a cocktail at the beach side bar or be pampered at the resort's Miri Miri Spa. St Regis also boasts a range of activities including jet skiing, jeep safaris, shark and ray feeding, sailing, diving, hiking and sunset cocktail cruises. Sounds fantastic doesn't it?
Balck Eyed Peas singer, Fergie and actor husband Josh Duhamel escaped the rat race in the Maldives at the Reethi Rah One and Only Hotel. On the North Male Atoll Fergie and Josh will have been able to have complete privacy in one of the resorts 130 private villas. They may also have been able to book their own pool (the resort has 37 in total) and their own beach as the resort has not one, not two but twelve private beaches.  Just in case the couple got bored relaxing in the glorious sunshine the resort also holds yoga classes, tennis lessons and to prepare you for married life together cooking classes (which it is reputed Fergie and Josh has a go at). Whilst not what you'd expect from what appears on the surface to be traditional a beach holiday, this seems like a great idea to me. Having classes in something together could be really good fun and certainly an experience you won't forget in a hurry.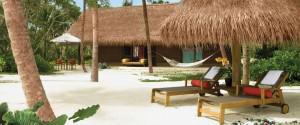 But not all celebs opt for tropical beach retreats. True Blood actress Anna Paquin and her new husband Stephen Moyer combined gorgeous weather with history and culture when they jetted off to Italy for a honeymoon in Ravello. Set high up on the cliff tops on the stunning Amalfi coast, Ravello is a peaceful and charming resort on the Neapolitan Riviera, possessing old school glamour. Anna and Stephen were in good company as Greta Garbo, Jackie Kennedy and Tennessee Williams all holidayed here in the past. Tranquil and relaxing if you do fancy a spot of nightlife the nearby Amalfi can oblige.  The couple took in the beautiful Italian sights, sightseeing and visited the nearby volcanic remains at Pompeii.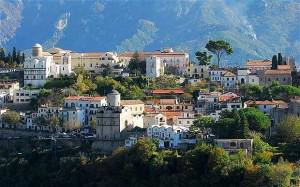 Little Britain star David Walliams and his wife Lara Stone flew to the city of love itself – Paris – for their honeymoon. A stay at the Four Season George V hotel in Paris will certainly bring out your passionate side. Just steps from the world renowned Champs-Elysées, with private terraces offering views of all Paris, the hotel is the epitome of luxury.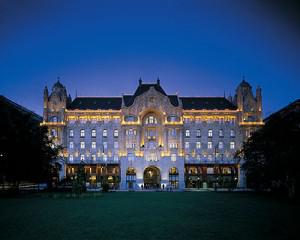 In addition to the expected champagne, roses and exquisite dining the hotel offers a range of romantic activities just for two. They include night cruises on the Yachts de Paris, a privately escorted visit to Paris's famous art gallery the Louvre, day trips in a chauffeured limousine to the Loire valley or to the romantic resort of Deauville and Honfluer on the Normandy coast and a private limousine tour taking in the romantic sights of the city. Sound appealing?
Celebrities don't always take the route to luxury we might initially imagine. As with any wedding it depends on you as a couple and what you would prefer to do. Whether you want to get away from it all and 'hide out' in a tropical paradise or indulge in a little sightseeing and culture? Whatever you do it's entirely up to you but you have to hand to these celebs – they certainly did it with style.
Which celebrity holiday style do you prefer?