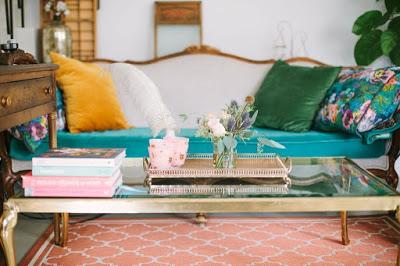 Want to buy a new furniture for your home? Remember it is a significant investment and thus make sure to go for one that lasts longer. Search online the designs and patterns of furniture you that may fit your room and then compare the prices to get an idea about what budget you should have. 
Some More Tips
Have a theme in mind 
No matter what you want to buy, whether it is a TV, a bed, a cabinet or any other thing, know what kind of theme you would want to have in your room. Keeping that in mind choose the right style of furniture. For example, if you have a a living room that features all modern design ideas, look for a sleek maple veneered wall unit housing a complete media centre, it is really going to look good. Don't opt for mahagony AV storage and TV cabinet, which compliments best with Victorian style furniture. Just do a bit of research online to get a better idea of your theme and then buy the furniture accordingly. 
Size matters 
It goes without saying that size matters. The furniture you are planning to buy must fit in right. If it is too big, it will make your room look small. And if it is too small it will not look good in your big room. This is where the bespoke furniture in Berkshire triumphs over flat packed or ready assembled options – it is tailor made to fit your room perfectly. 
Think of storage 
Storage has always been and is still a main concern while selecting new furniture. So, it is important to buy a furniture that not only looks good but is also functional. However, this is a tricky affair. For example, if you are choosing a TV unit, go for one that has a lot of storage to hide away the unsightly wires & sockets, remote controls and DVDs. If there is a free wall in a Victorian house, opt for a stylish bookcase shelving on cupboard base in alcove. 
Bespoke, flat packed or ready assembled furniture ?
There are advantages of each – bespoke, flat packed and ready assembled. Flat packed and ready assembled furniture are cheaper and can be brought into the house the same day. Bespoke furniture, on the other hand, is exclusively for your home and is going to be only one piece in the market. Nobody is going to have the same design like that of you.