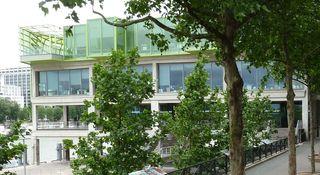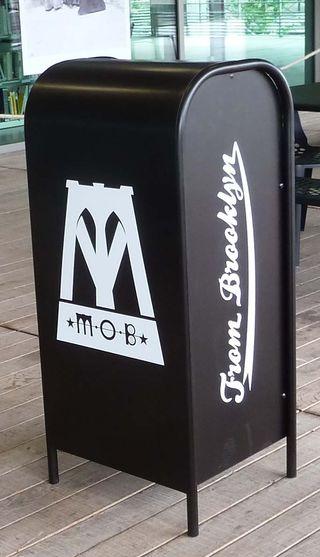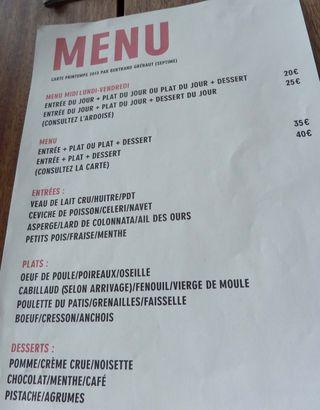 5.6 Wanderlust, 32 Quai d'Austerlitz in the 13th, 01.70.74.41.74, open 7/7 Metro: Gare d'Austerlitz is a place I've ambivalent about going to since on Trip Advisor 99% of posters hated it but Alexander Lobrano liked it and today we had our two 14 year old grand-daughters in tow and thought it plus the relatively new Museum of Fashion & Design (showing stuff that normally would be at the Galleria) would be nice.  Plus, we thought we knew Christophe Pele (ex-Bigarrade) would be replacing Bertrand Grebaut (Septime.  (More about that later).  The building is best seen from across the river at night but is still cool from its back.  We walked past M.O.B. to it and upon entering were greeted by our oldest French friend who took one look at the menu and said "This is really interesting sounding food."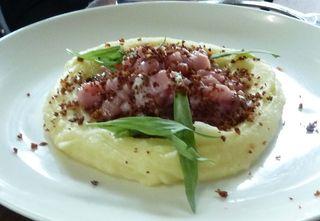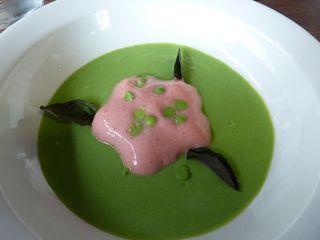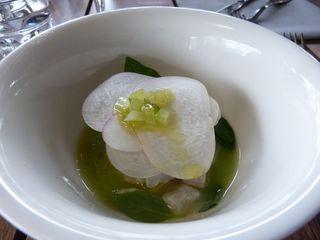 Our friend started off with the chunked raw veal, oysters and potatoes, Colette had petits pois soup with a strawberry and mint cream on top, and I had the ceviche with celery and beans - all were quite inventive and the combos worked most of the time.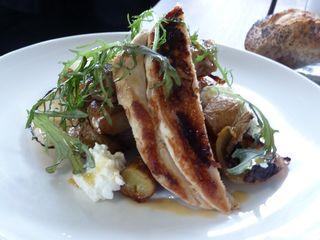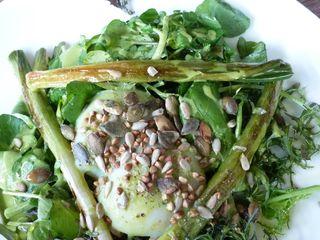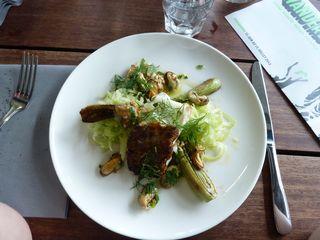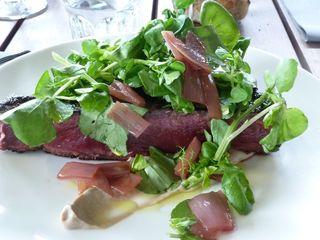 Then for mains, one of our grand-daughters had the cod with fennel and mussel-flavored olive oil; Colette had the egg with leeks and sorrel sauce; our French buddy had the chicken with cheese and potatoes (the one weak dish of the day); and I had a nice piece of butcher's beef with a wonderful anchovy sauce and a ton of watercress.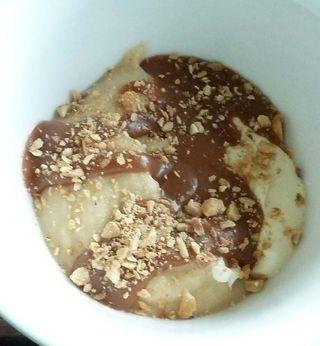 Our grand-daughter finished by having the apple pureed with a cream and nut topping.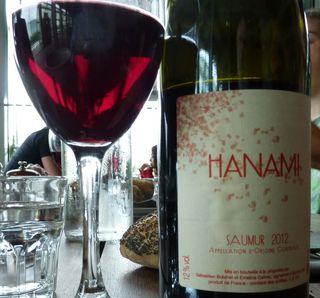 With one and a half bottle of Saumur, a bottle of Coke (for our ailing grand-daughter) and three coffees our meal was about 100 E a couple for those eating.
Go?  Well, this may have been Grebaut's last day because eating at a nearby table was Pele with his family and as we left he was in deep conversation with the management and cooking crews about (I presume) changes he wished to make.