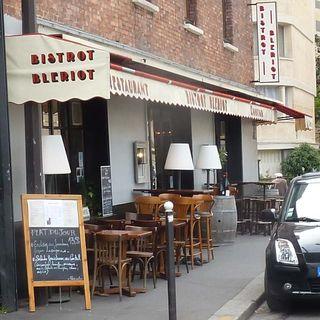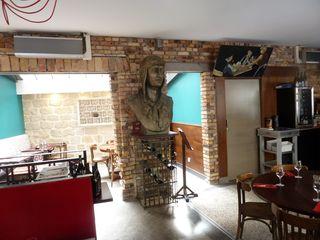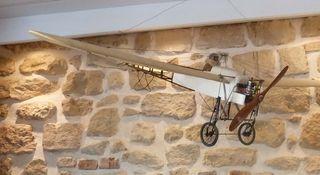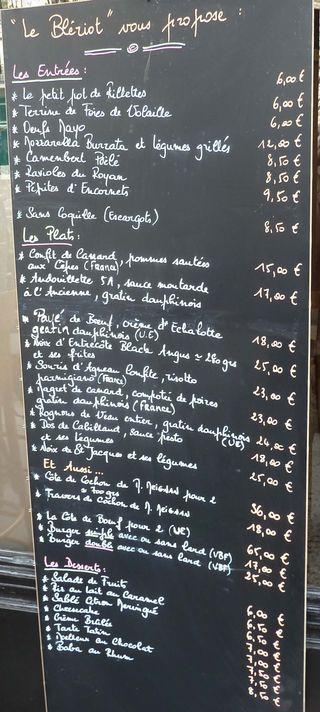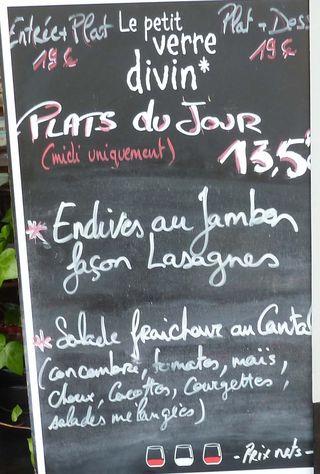 5.0 Le Bistrot Bleriot, 9 ave de Versailles or 9 quai de Bleriot in the 16th, 01.42.88.42.42, open 7/7 (Metro: Jasmin or RER: Pres JF Kennedy) is named after the famed French pilot/engineeer/inventor and has a huge bust of him and a neat little airplane suspended from the ceiling.  The carte is very meat-oriented but my two female dining partners found a way around that.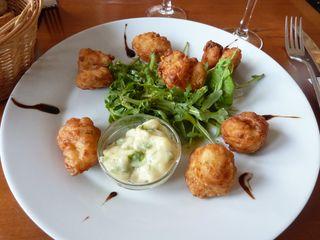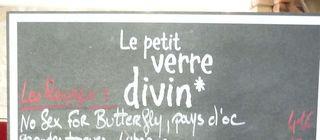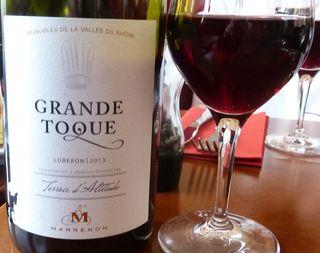 I ordered and liked enormously the pepites of squid, sort of beignets with tender tender squid and a very nice tartare sauce.  While sorely tempted to order the first wine on the list - No Sex for Butterfly - I chose to go with the Grande Toque from the Luberon instead.  BTW, our genial host explained how butterflies have sex and the YouTube film is not nearly as interesting as his explanation.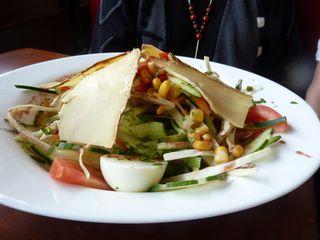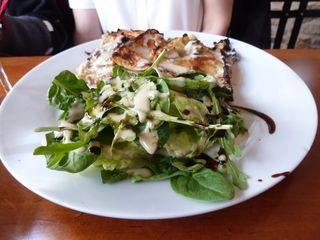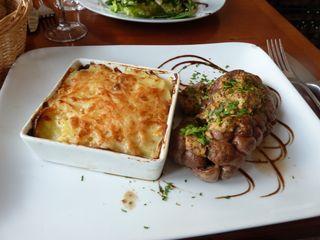 For mains, Colette had a large but satisfying mixed salad with a boiled egg; our friend from the OECD had ham and endives cooked like a lasagna (their explanation); and I had veal kidneys which I asked to be cooked rosé but were done more so than that, with potatoes Dauphinois, which were OK, no more no less.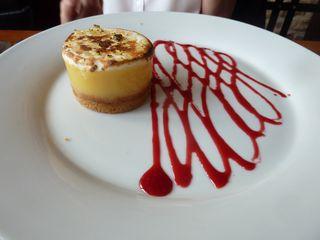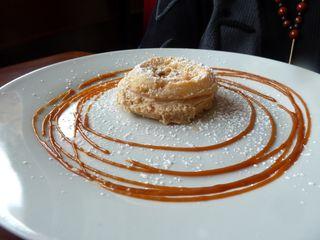 The desserts, however, turned out to be extra-special: the lemon tarte delightfully tart and their version of a Paris-Brest quite tasty.
Our bill with a bottle and a half of wine, their filtered water and two coffees, was 107.50 E, or 71.66 E a couple.  dB level cool = 67.3 dB.