You can tell Christmas isn't too far away, because new products are all over the place!  Here's a few items I noticed while shopping recently.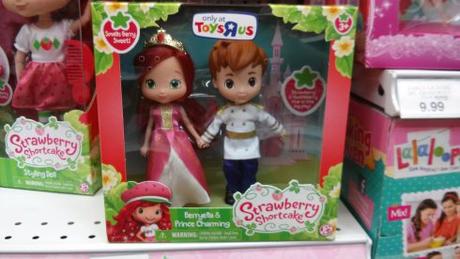 Strawberry Shortcake
Last we saw the guy above, he was a cardboard cut out in a Toy Fair booth, I believe!  Look, here he is in 3D in this Toys R Us exclusive Berryella and Prince Charming set.  I think this set is "berry" cute!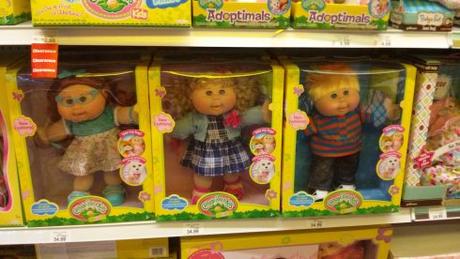 CPK's by Wicked Cool Toys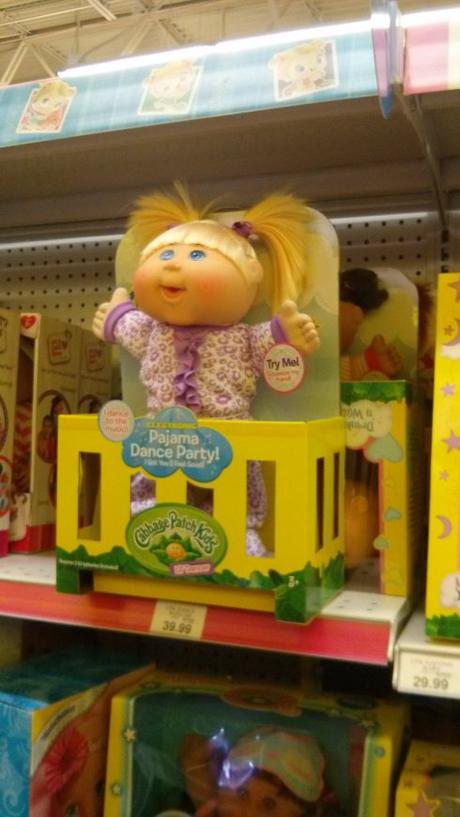 CPK by Wicked Cool Toys
Wicked Cool Toys Cabbage Patch Kids have hit stores!  Be very careful when buying a CPK up, though, as some of the Jakks Pacific dolls are still in stores, too. Make sure to check for the Wicked Cool Toys logo on the box.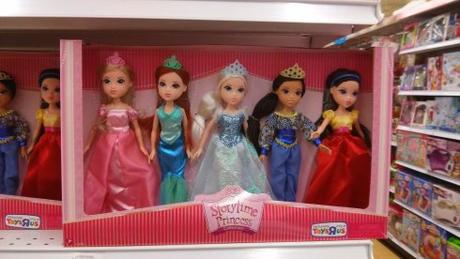 Not Moxie Storytime Princess
This set was a bit of a head scratcher for me.  Made by MGA, these dolls are identical to Moxie Girlz.  It looks like they were rebranded for this Storytime Princess set.  The girls even have a castle available for purchase.  Both are exclusive to Toys R Us.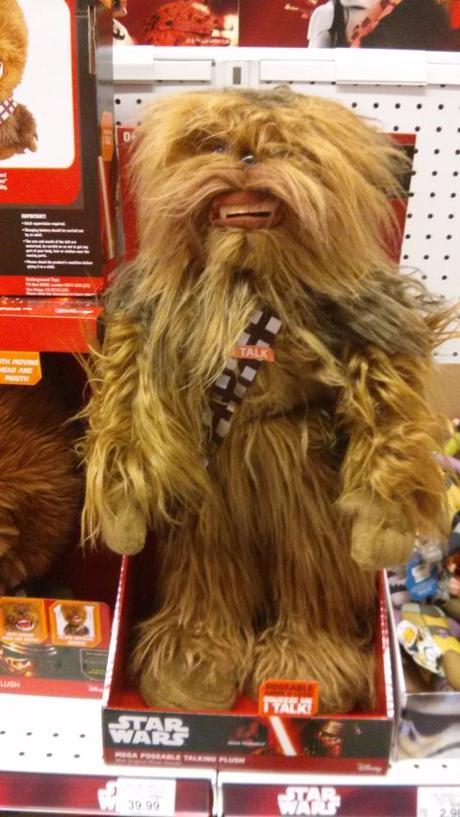 Scary Chewie
Of all the things I saw during Force Friday, this Mega Posable Talking Plush Chewbacca was the scariest.  What were they thinking?  This doesn't even look like Chewie.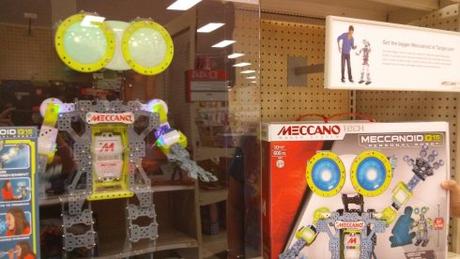 Meccano
Meccano's were previewed in a Toy Fair video I posted from the Spin Master breakfast.  Looks like Meccanoid G15 is finally out and about for kids to play with.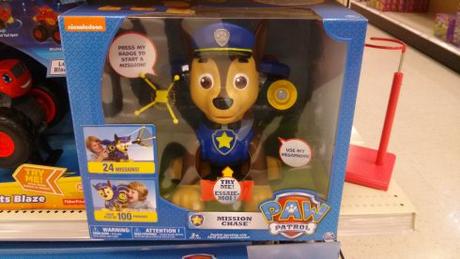 Paw Patrol
This Paw Patrol Mission Chase is another thing we first saw at Toy Fair.  This will be a hot seller come Christmas time.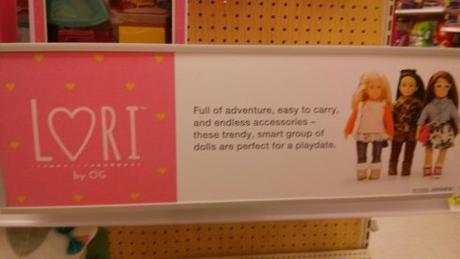 Lori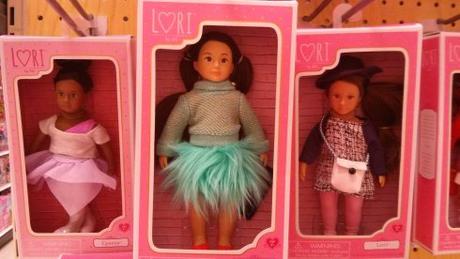 Lori
Lori seems to be a new doll line.  They're not very big in scale and are made by the folks behind Our Generation.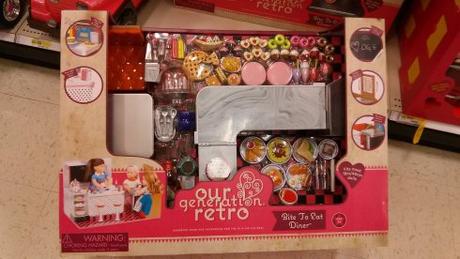 Our Generation Kitchen
Scaled for the 18″ Our Generation dolls, here's a super great looking set, the 'Bite to Eat' Diner.  Look at all the food items!!!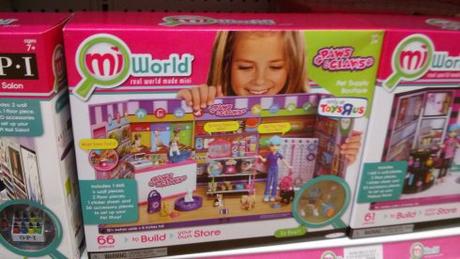 new MiWorld
Keep your eyes peeled for the newest MiWorld set, Paws and Claws.  It's a Toys R Us exclusive.  I'm still waiting for the AMC Theater that was shown at Toy Fair.  This pet shop is pretty cute.  So colorful.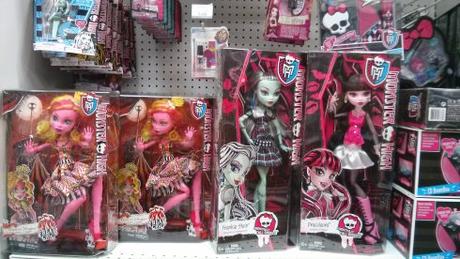 17″ Monster High
Have you seen these 17″ Monster High characters at your local stores yet?  They're on their way!  Check the quality of the doll before buying it, though, because I found that some of the dolls seemed hastily packaged.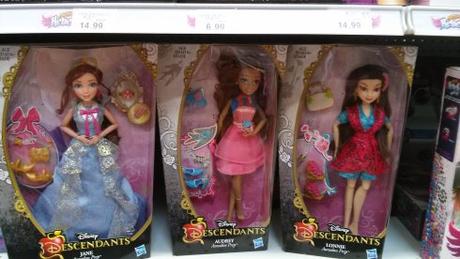 Descendants
Any Descendants fans in the house? Here are Audrey, Jane and Lonnie.  I know Audrey was supposed to be the 'mean' girl of the group, but I think her doll might be the prettiest of them all.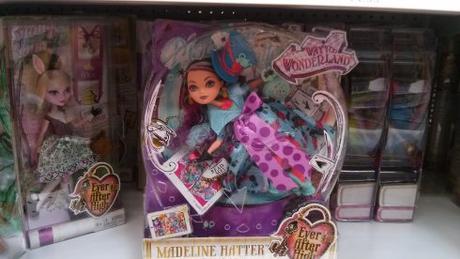 Ever After High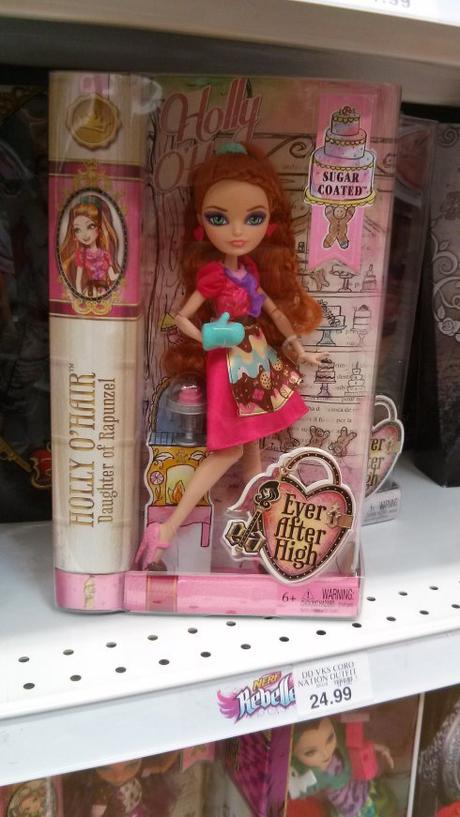 Ever After High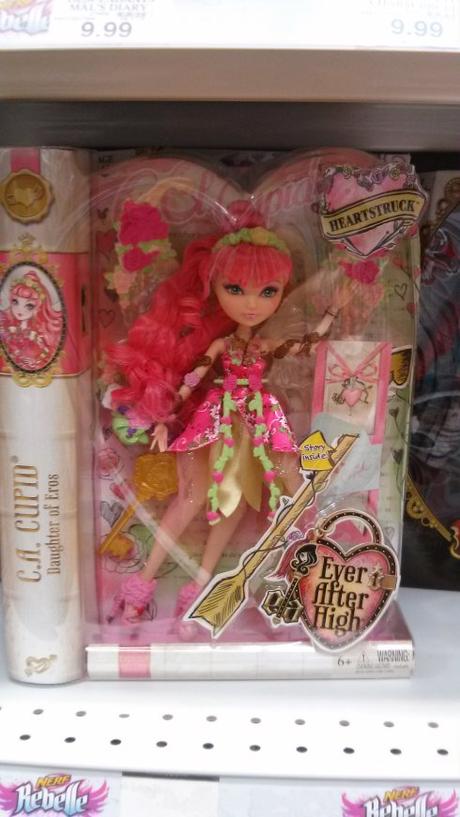 Ever After High
Mattel's trend of releasing really nice looking Ever After High dolls seems to be continuing.  Heartstuck Cupid is so pretty, as is Sugar Coated Holly.  I would also like to give Mattel credit for the awesome box design of the Way Too Wonderland dolls.  I love how they're posed in the box!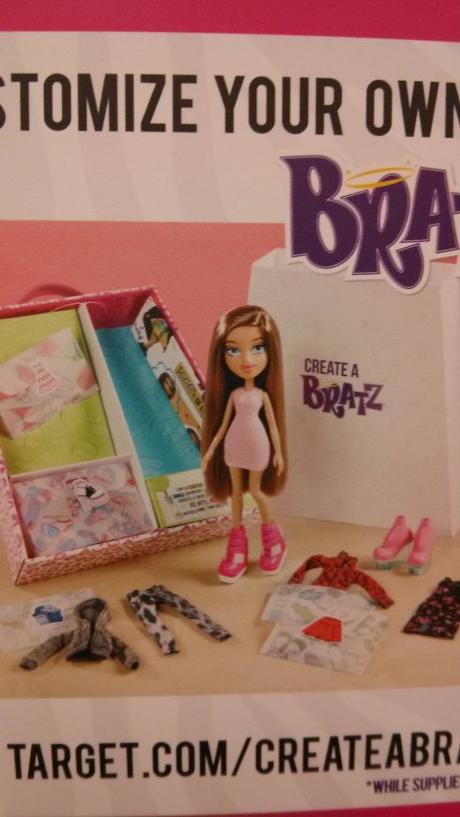 Create a Bratz
Apparently, you can now Create a Bratz on Target.com.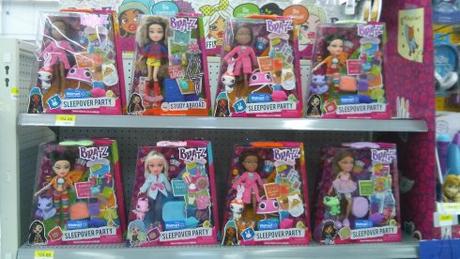 Bratz
Speaking of Bratz, they're back.  And, I'm honestly not very excited about them. MGA may have played up the whole rebranding thing too much for my taste as they kind of look… the same.  There. I said it.  I still don't care much for this line.  But I know some of you love it, so here are some pictures of what I've seen, Bratz-wise, around town!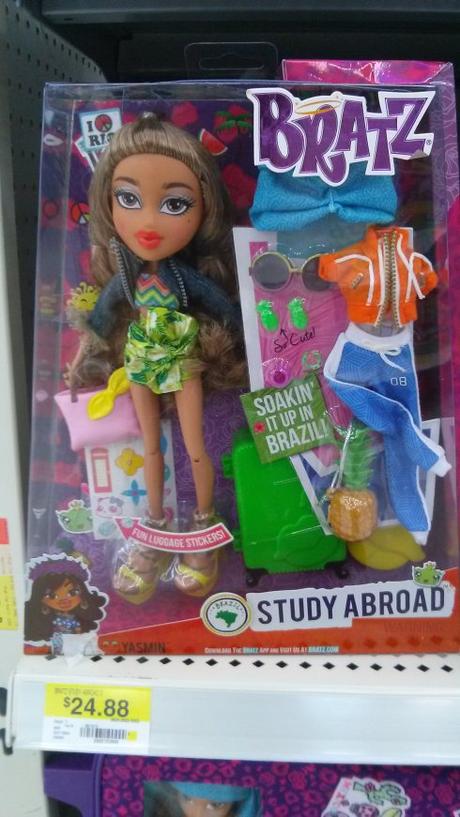 Bratz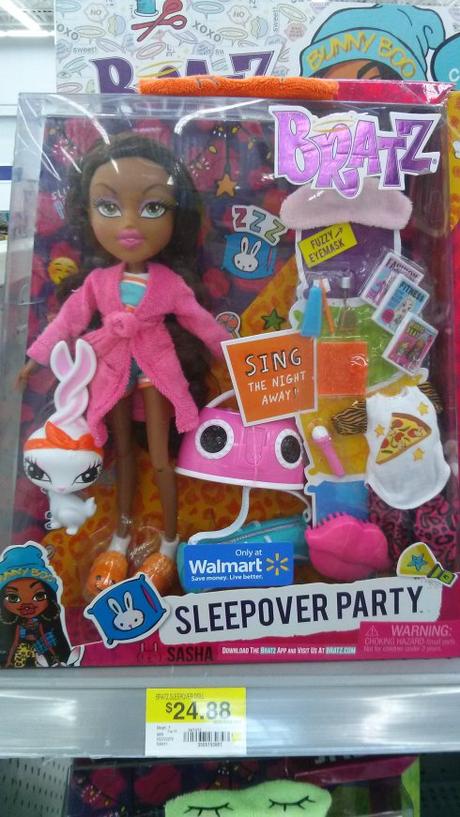 Bratz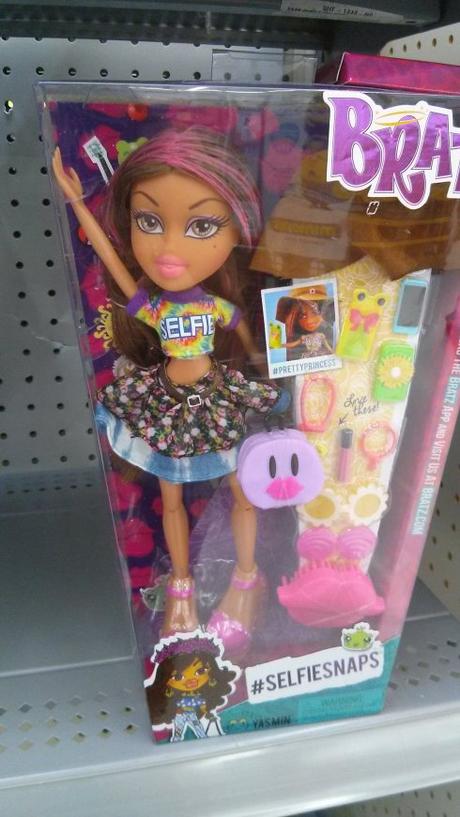 Bratz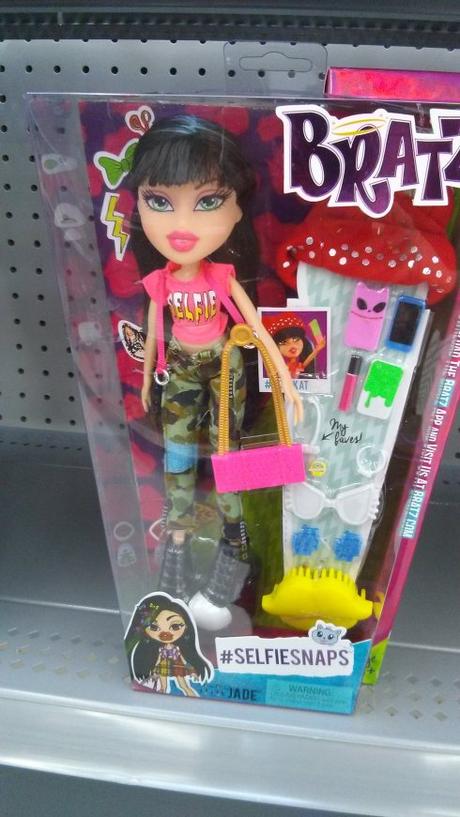 Bratz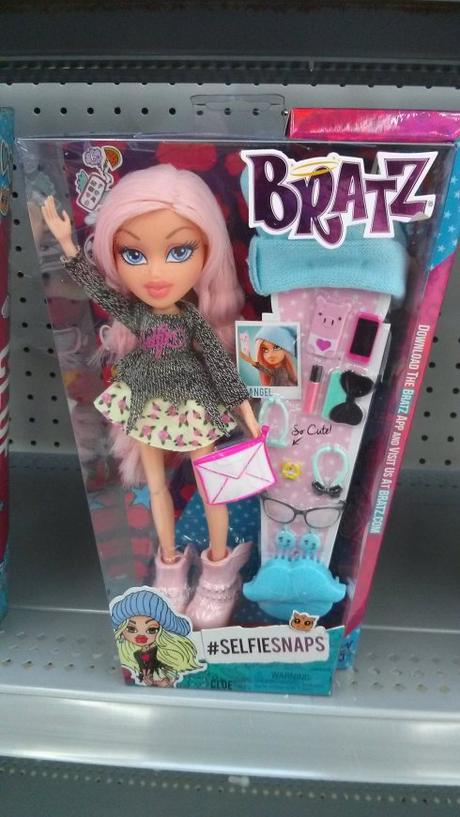 Bratz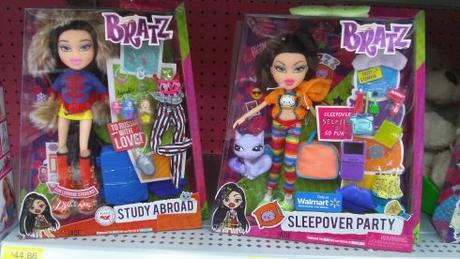 Bratz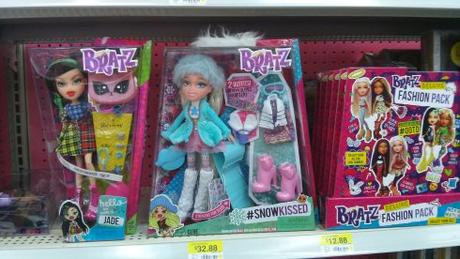 Bratz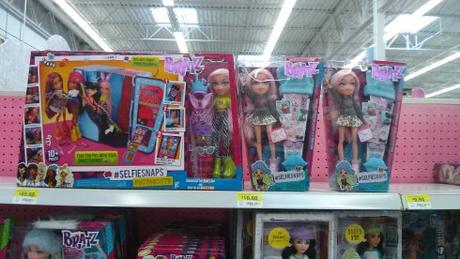 Bratz
And then there is the line below that has been making its rounds on the internet for a few weeks now, Project MC2.  They're cute. I like the inset eyes and the fashions.  It will be fun to see what happens with this line.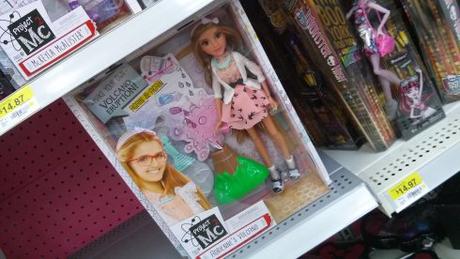 new doll alert!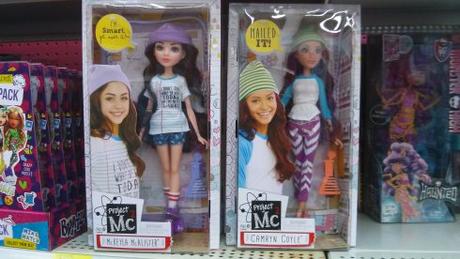 MC2
So, that's a peek of what I've been spying at our local toy stores recently. What have you seen that's caught your eye?  Share your thoughts below!
September 4, 2015. Tags: article, CPK, ever after high, mattel, MGA, series, spin master, spinmaster, star wars, walking the toy aisle. Articles and Doll Histories, Uncategorized.