MGA has thrown a curve ball our way with their new LOL Surprise OMG Fashion doll line! Series 1 includes 4 dolls: Neonlicious, Swag, Royal Bee and Lady Diva. I'm not a LOL Surprise collector; I've just never seen the appeal. However, I'm pleasantly surprised with MGA's newest LOL Surprise spinoff OMG. Unlike LOL Surprise's seen in the past, you know what doll you're buying when you pick up your OMG fashion doll. At nearly $30.00 a pop, OMG's aren't cheap. That being said, you get a lot of bang for your buck with a quality fashion doll with articulation, box that turns into a closet playset, complete outfit and accessories (about 20 different pieces total).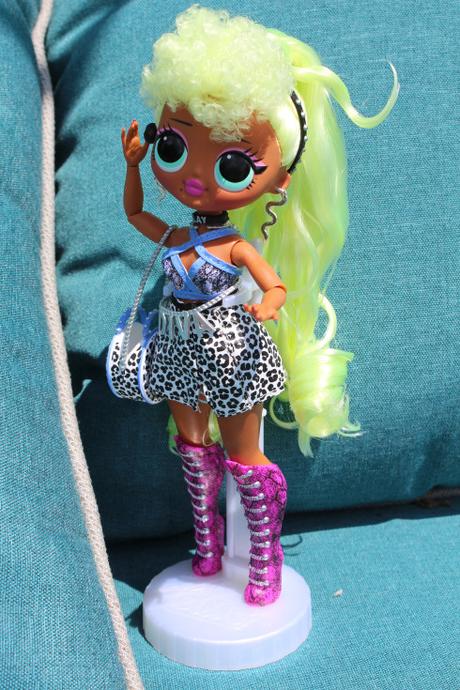 Right of the bat, you'll probably notice that Lady Diva has a curvy body. At 10″ or so, she's bigger than her other LOL counterparts,  but smaller than Barbie or Monster High. Her vinyl legs feel like old school Barbie legs, complete with click knees. It's a refreshing change from the cheap, hollow legs on other doll lines. Lady Diva has hips and she isn't afraid to show them! This isn't a doll that is stick thin. She has curves and, you know what, I love them! I think this body type works really well with the LOL aesthetic. Lady Diva has articulated arms with joints at her wrists, elbows and shoulders. The only articulation she's missing is a twist and turn waist. Maybe the second series? Her hands are a little weird looking. They're made of a very pliable vinyl. The odd thing is their very pointy nails (as seen in a photo below). I like that she has polish, but her nails are a bit claw like for my taste!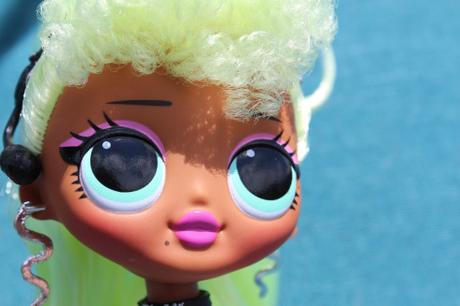 The OMG's faces are basically the same as on the original mini surprise dolls. They have large eyes and colorful makeup. From the side, the face is flat. That may not be everyone's cup of tea, but I don't mind it. I think this face works really well with the small, but curvy body of the new OMG fashion dolls.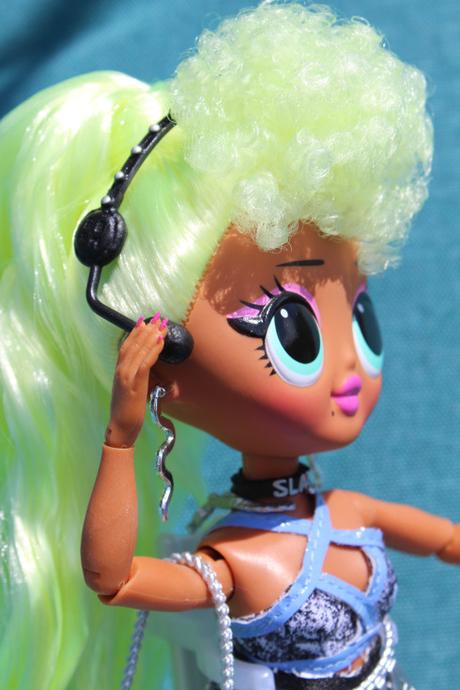 Lady Diva wears a pretty basic outfit consisting of a crop top, skirt and funky hot pink boots. Her accessories include two necklaces, a belt and earrings. Lady Diva also comes with a purse and headset/mic. A stand is included, too, that allows her to stand or sit without falling.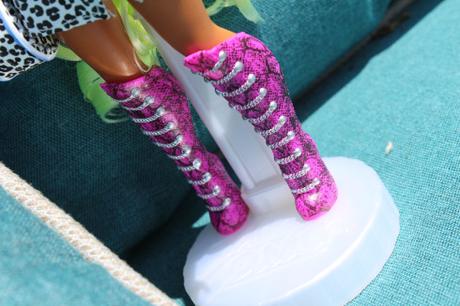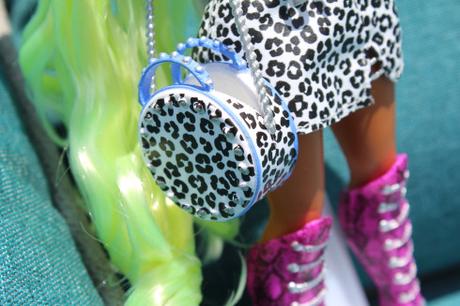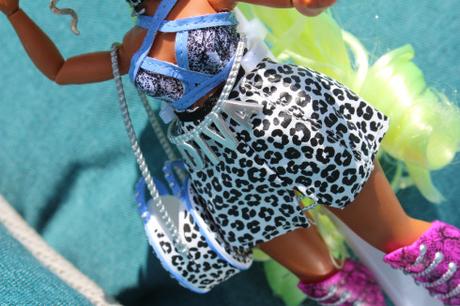 Honestly, MGA has surprised me with this new line. I really do like it! The body, with her unique height and proportions, has impressed me. I love that the doll has weight to her thanks to the solid vinyl legs. Also, the LOL face is pretty charming on this scale of doll. What do YOU think of the LOL Surprise OMG dolls? Let us know in the comment area.
Advertisements
July 5, 2019. Tags: Review. Uncategorized.