Tweet #wakeupwednesdaylinky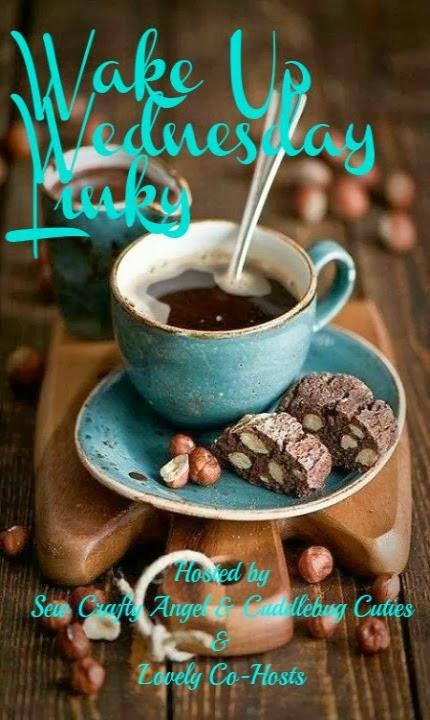 Welcome to the 14th week of 
 Wake Up Wednesday "Linky" 
31
Blogs  -  1 Party
& 
 Giveaway
We are so excited to have you all party with us.Thank you so much to all those who participate in our party.
Last week we had
 300
 awesome linkups!   
Wake Up and be happy, get excited and have fun with us! 
We want to be inspired, entertained, laugh and have a good time!
 The hop is hosted and posted on 31different blogs!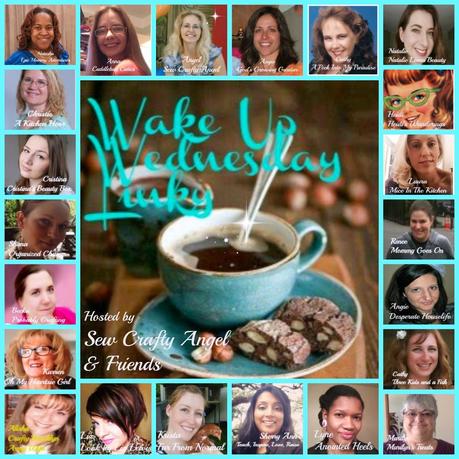 Your link will appear on the blogs of Sew Crafty Angel, Cuddlebug Cuties, God's Growing Garden,A Peek Into My Paradise, Mice in the Kitchen, Epic Mommy Adventures, Natalie Loves Beauty, A Kitchen Hoor, Probably Crafting, Heidi's Wanderings, Far From Normal, Teach Inspire Love Raise,Desperate Houselife, Cristina's Beauty Box , Anointed Heels.Mommy Goes On,   Marilyn's Treats,  Crafty Brooklyn Army Wife,Organized Chaos,  Oh My Heartsie Girl,  Look by Liz LewisThree Kids and a Fish



      Doodle Buddies                Fiber Artsy                 Farm Fresh Family              Interior Design      Facebook                              Facebook                         Facebook                            Facebook       Pinterest                                  Pinterest                          Pinterest                               Pinterest          Twitter                                    Twitter                              Twitter                               Google+   

Euchre Fun             An Alli Event           Organized Dream      Decorating Chica        Mama Foster         Facebook                 Facebook                Facebook                  Network                 Facebook            Pinterest                    Pinterest                    Pinterest                    Pinterest                 Pinterest            Bloglovin                 Bloglovin                     Twitter                      G+                       Bloglovin
Interested in Co-Hosting Wake Up Wednesday?
Fill out this form and Angel will be in touch with you?
This weeks 
Featured Bloggers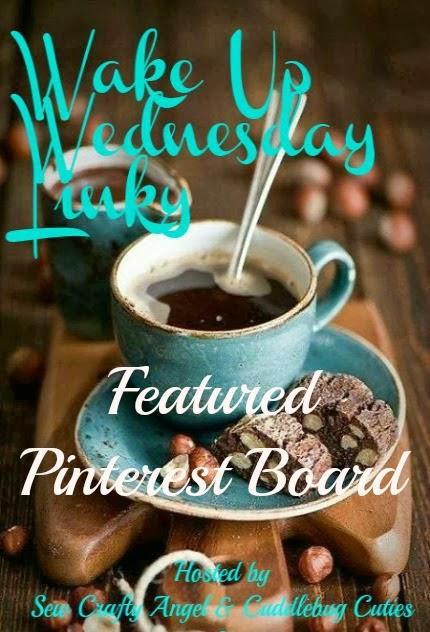 Walnut Lime Tart from Erica's Recipes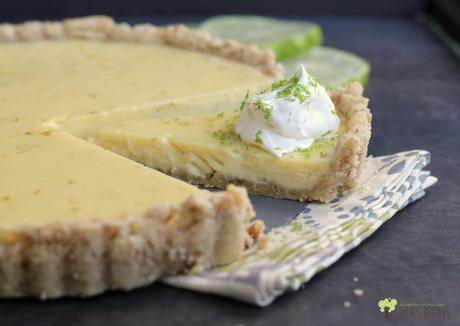 This dessert combines elements from two recipes: the walnut crust from Cool Lemon Dessert (also known as Lemon Delight); and the creamy lime filling from my Schwarz Lime Pie (my spin on key lime pie using limes from my tree). I have such affection for my lime tree. If you have followed me for any length of time, you are probably sick of hearing about it – but I do. My big beautiful tree in my backyard produces the sweetest and juiciest limes I know.
Table Makeover from Woods of Bell Trees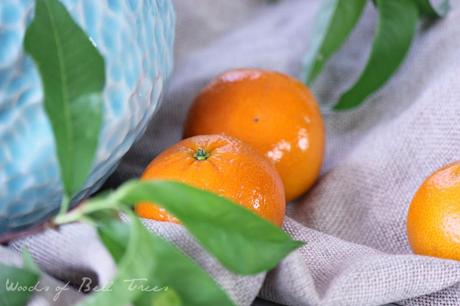 Today I will be posting about my table makeover as a guest post at
Katherine's Corner
who so kindly asked me to be her guest today. Please join me over at the lovely Katie's today! See you there!
Sugar Cookie Bars from A Mother's Shadow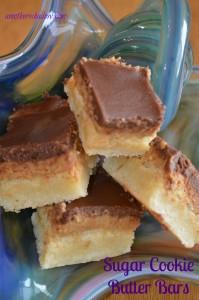 I have heard a bit about cookie but­ter and my daughter-in-law Tawni said she would love to try it sometime.
   So, for Tawni I gave this recipe a whirl and manzo!  This is def­i­nitely a piece of heaven on earth, oh yummy.….
  When you make it, don't think you have to keep straight­en­ing the edges either. You know what I mean, cut­ting small slices to 'even it up', hahaha.  It really is that deli­cious.
Top 10 Things That Have Helped Me Get Organized 
from Snapshots and Snippets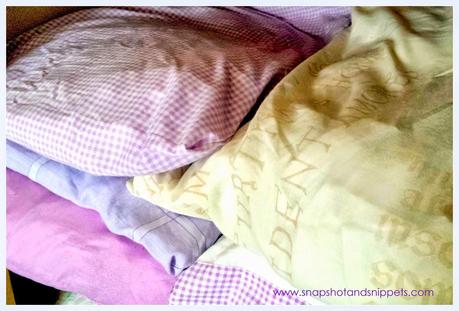 Welcome to Organising Mondays - today I am sharing the top 10 things I have implemented around the house which help keep things running smoothly. I have already told you about the control journal
HERE
and menu planning
HERE
- they are number one and two which feels a bit like cheating but I would be lying if I said they weren't.
2014 Pantone Color of the Year Desserts 
from Love and Duck Fat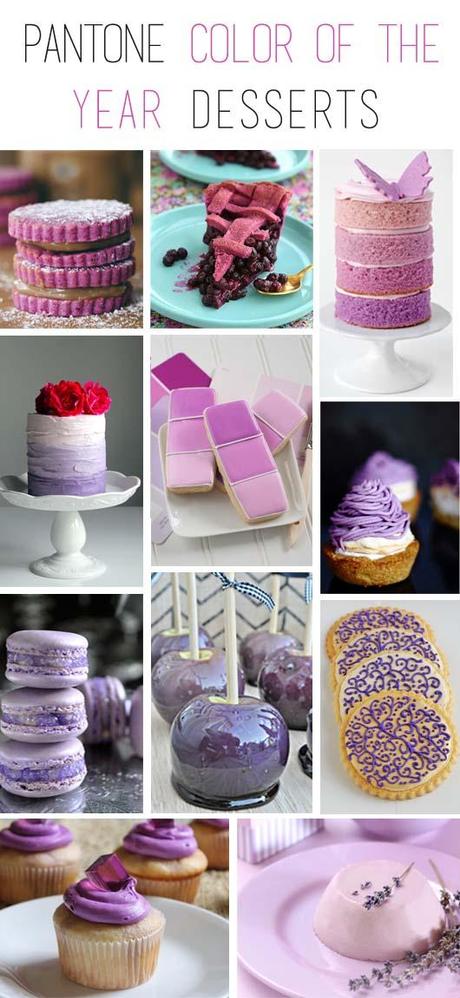 I have a background in art (
check out my oil paintings here
), and still get a little excited every year when Pantone releases their color of the year. The Pantone color of the year for 2014 is called, "Radiant Orchid." It's a shade of purple with a little touch of pink. The folks at Pantone describe Radiant Orchid as, "magical, warm and intriguing—one that draws you in with its beguiling charm."
Shabby Chic Cutlery Holders from Feeding Big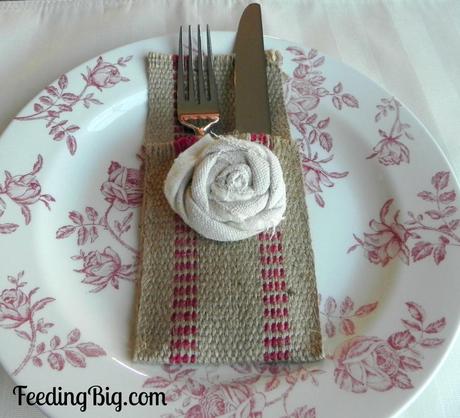 Anyway, on to Mother's Day.  I enjoy receiving and giving homemade gifts, don't you?  This year, I decided to use some Jute Upholstery Webbing to make Shabby Chic Cutlery Holders.
My First Spring Tablescape 2014 
from Row House Events and Interiors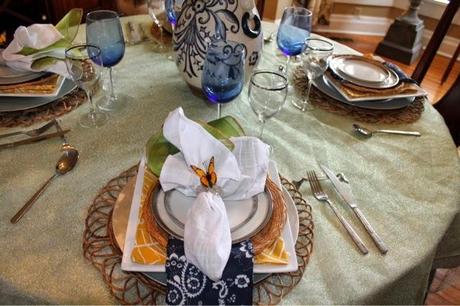 This year I will be joining a few of my friends that live around here who also are far away from their families to celebrate Easter.  We have reservations at the historic Eldridge hotel in Lawrence ks, for a day of catching up and what I am sure will be a fantastic time.  However the day before Easter I will host a brunch for a diferent group of people, and this is also the first time anyone sees my spring look, so I could not be more exited to finally get some feedback
DIY Spice Jars from Momdot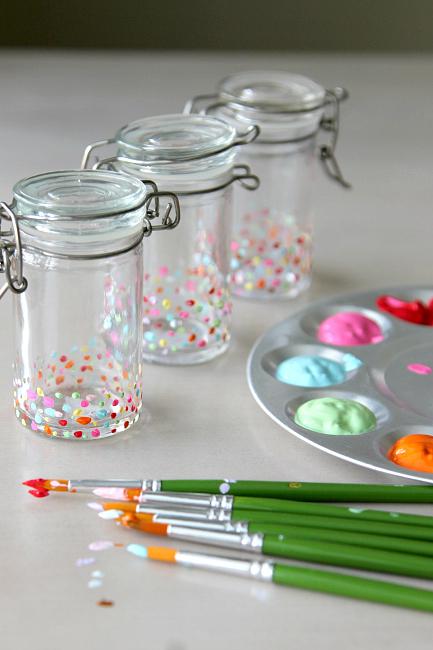 And this week after listening to hoards of decoration ideas from my friends (and feeling even more sad about my white and dull space), I decided that if I cannot create the kitchen of my dreams, I could up my kitchen cuteness by refreshing and customizing the tiny items as showcase pieces.
French Rolling Pin and Dough Bowl 
from A Delightsome Life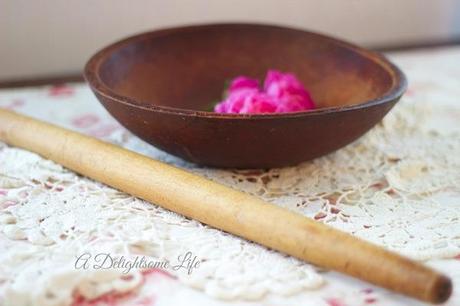 I went to Atlanta to retrieve an auction item we'd won - garden tools. I bid on a French style bed and was outbid. Sigh. There will be one in my future!  I thought I'd see if there were any sales in the nearby area. There was – an Estate liquidation. Most of what I saw pictured didn't appeal to me, but I decided to visit…and am I oh, so glad I did!
Classic Homemade Cinnamon Rolls 
from Old House to New Home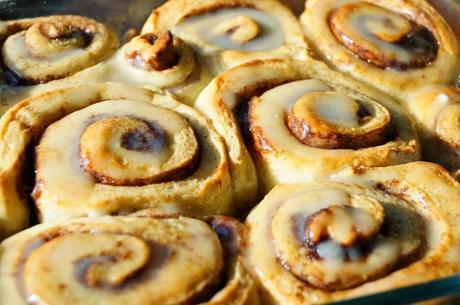 This weekend was a major cooking weekend for me. I had my family over for Easter dinner, which was the first time that I hosted a holiday, and in addition to that, I baked up two things that are definitely not in my comfort zone! On a whim Saturday afternoon, I decided that I wanted to make my Grandma's famous (they have been published!) dinner rolls. As I have mentioned here before, yeast has not always been my friend. In addition to the dinner rolls, I got the idea in my head that we NEEDED cinnamon rolls for Easter breakfast...I don't know why I was so determined to make these, but I am so glad I did!
When You Wake Up You'll Be Four 
from Boogers Are Yucky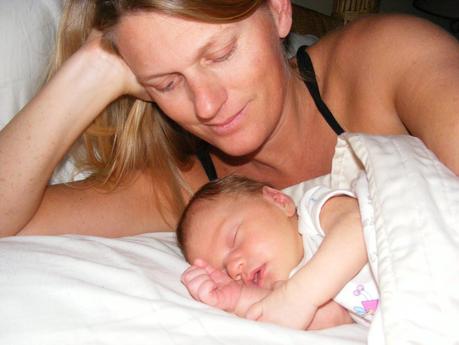 Sweet dreams little one.  I love that you still fall asleep snuggled in my arms on this eve of your fourth birthday.  Every age you have been has been my favorite one, so even though I'm preparing to celebrate the beginning of a new year tomorrow, I'm mourning the end of this one.  What a year it has been.  From potty training to snow skiing to freediving.  I'm in awe of you, and have been since the first time I felt you move inside my body.
Pearl Harbor Pillbox Hat from Dolly Creates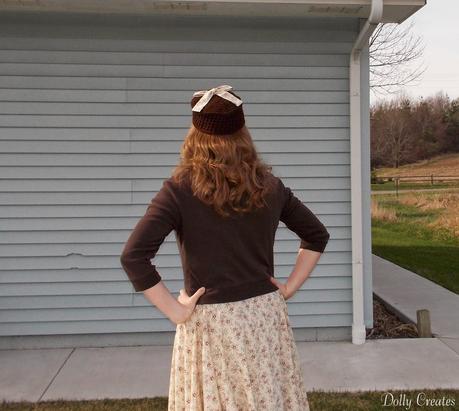 I have been looking everywhere for vintage dress patterns, so I happened to go to Sense and Sensibility Patterns'
website
. Whilst browsing through the 40s and 50s categories, I saw the pattern for the 
Pearl Harbor Pillbox Hat
. I of course fell in love with it immediately
DIY Container Garden - Planning & Planting
 from Little Greenwoods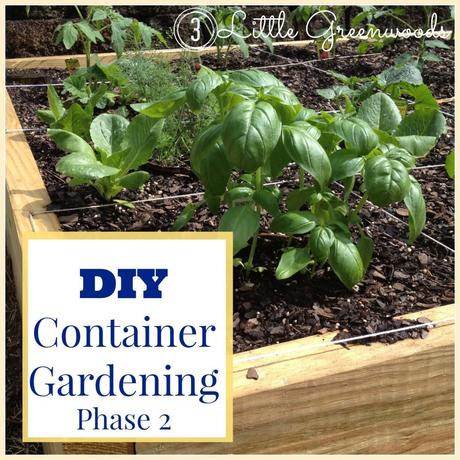 Construction is complete on our DIY Container Garden. Now it's time for planting. Yay!
But before we can get all excited about digging into our newly built garden we need to do a bit of planning about exactly what we want to grow. We also need to learn about what veggies will actually produce during our extremely hot summers.
Teaching Your Toddler About Jesus 
from The Life of Faith
This is a topic very dear to my heart. My relationship with Christ is so important, as is my relationship with my daughter. I want so badly for my daughter to grow up knowing the Lord, and I firmly believe that teaching her about Jesus is something that starts from the very beginning, even now.
Best Ever Chocolate Banana Bread 
from Happy, Healthy and Domestic
This chocolate banana bread is the bombdotcom! My wonderful friend and next door neighbor, Katie,  has treated me to this wonderful bread a couple times, most recently as a treat for my birthday and it was the perfect snack on my road trip to SLC. I begged her for the recipe and made it for myself. I looooove it and since it has bananas in it, I can totally have it for breakfast, right?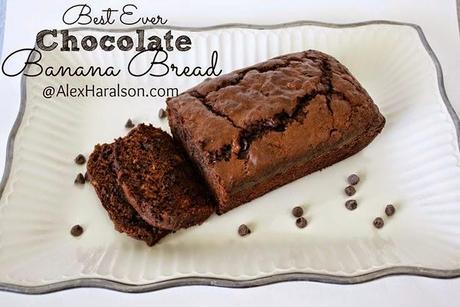 ----------------------------------------------------
You can enter our Rafflecopter  
Win $222 in Cash & Prizes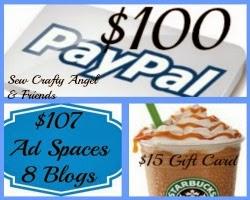 a Rafflecopter giveaway
Remember to Follow 

Your hostesses- the first 31 links and your Guest Hosts.

  

31

times the opportunity to make new bloggy friends and to share your wonderful blog and discover others too.
Link up your funny stories, DIY posts, crafts, decorating, fashion, makeup, health & fitness, recipes, mommy moments -- anything at all, as long as it is family-friendly.
Please
 visit some other bloggers and make some new friends and say hello to old friends.
Please leave me a comment , I love to hear from you.
Please Link to your post and not to your blog home page
I'd love for you to grab my party button for your blog party site but it's totally optional
Please No adult content blogs

Please do not add links to shops or selling websites (they will be deleted from the party)

Giveaways are always welcome.. Add your giveaways to Sew Crafty Angel's Pinterest Community Giveaway Board too.  
Adding your link to this blog hop gives Sew Crafty Angel permission to share your posts and pictures via social media and as features on Sew Crafty Angel And Co-Hosts.  Note- All features on Sew Crafty Angel And Co-Hosts will be linked back to the original source .Social media features are linked back to the linky party.
Angel
An InLinkz Link-up