Hello there! This is the time of the year when pretty colors look even better around the house. It's also the time to cheer up the place and end the year on a good note. The year 2020 has not been easy, and uncertainty about the present and future has caused a lot of anxiety for many of us. I have been gradually brightening up my home to make it a place for people to work and relax. I am also constantly looking for unique items that are both stylish and sturdy. Scroll down, and you will see my most recent addition.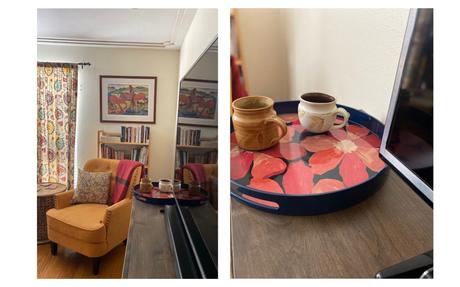 I'm going to enjoy creating playful settings with these lacquer trays. From serving snacks and drinks to organizing odds and ends, it's going to stylishly serve a purpose in my home.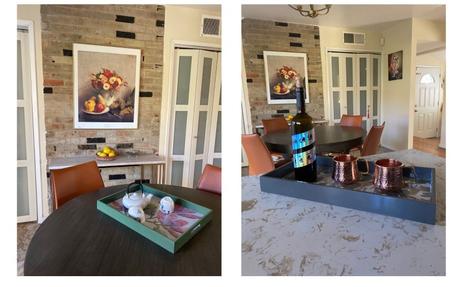 Lacquer trays typically come with a high-gloss finish that is resistant to moisture, heat, and alcohol. I like the ones that come with side slot handles that make it super easy to carry them from the kitchen to the patio or living room. The possibilities of styling and arranging these beautiful pieces are endless, and I can't wait to use them during my next special occasion.
Well, I plan to just use a mild soap to keep these clean to keep the lacquer finish.