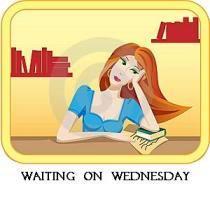 Waiting On Wednesday is a weekly event, hosted by Breaking The Spine, that spotlights upcoming releases that we're eagerly anticipating.
And gosh, I have a fantastic offering this week especially to those who just absolutely adore middle-grade novels. Well, everyone knows Kim Harrington and must have read Clarity by now and for sure, are eagerly awaiting for Perception. That Ms. Harrington is one very busy lady as she just ventured into middle-grade ground with the first 2 books in her Sleuth or Dare mystery series. Squeeeeeee!!! I'm in MG heaven. Hope you like these, too:
Partners in Crime (Sleuth or Dare #1)
By Kim Harrington
Release Date: May 1st 2012
Format: Paperback
Publisher: Scholastic, Inc.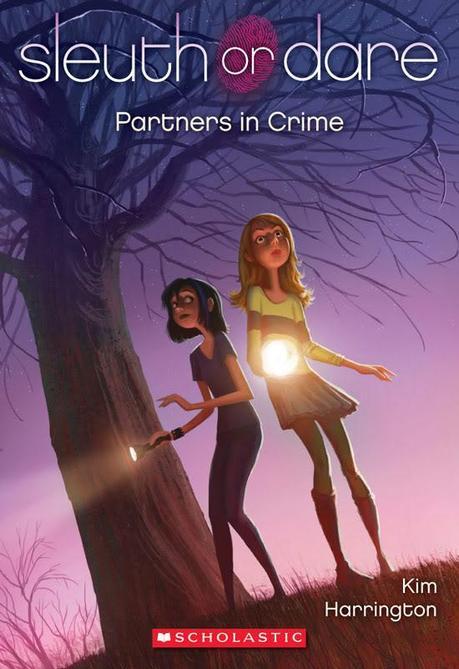 SUMMARY: Whodunit?
When best friends Darcy and Norah have to create a fake business for a school assignment, they come up with a great idea: a detective agency! Darcy loves mysteries, and Norah likes helping people, so it's a perfect fit.
But then their pretend agency gets a real case. Someone is missing, and it's up to Darcy and Norah to take on the search. Unfortunately, there's someone else out there who doesn't want the two detectives stirring up any trouble . . .
With the help of hidden clues, spy gadgets, and trusted friends, can Darcy and Norah crack the case in time?
Sleepover Stakeout (Sleuth or Dare #2)
By Kim Harrington
Release Date: June 1st 2012
Format: Paperback
Publisher: Scholastic, Inc.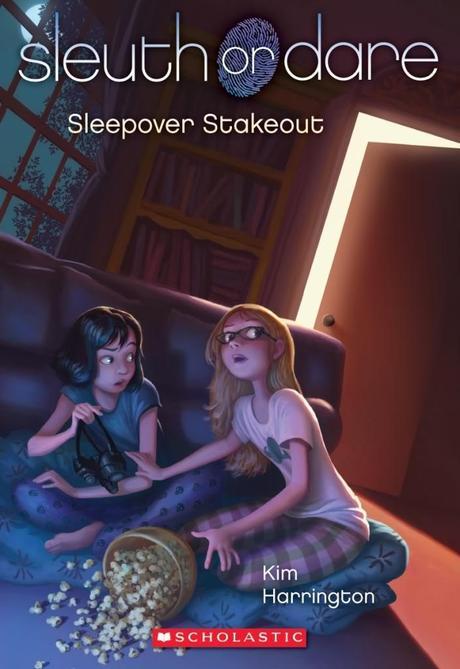 SUMMARY: WHO'S OUT THERE?
Norah and Darcy's detective agency, Partners in Crime, is taking on a new and chilling case. The girls' classmate, Maya, is hearing strange, crackling voices coming over the baby monitor while she's babysitting late at night. Maya is worried someone might be in danger.
To help investigate, Norah and Darcy join her for a sleepover stakeout. In between eating snacks and watching TV, the girls are on high alert for anything suspicious. Soon, they stumble upon a mysterious secret they never could have imagined — but Norah and Darcy clash over how to interpret the new clues.
Can the girls get past their differences to see their way to the truth?
It's pretty clear that I'm very excited about these babies. I mean who wouldn't? Great new stories, awesome covers, and all that MG goodness in cute delicious packages. Really, 2012 should be here upon us already.

What about you? What are you waiting on Wednesday?

P.S. My giveaway is still open until 4 PM (Philippine Time) today, December 14th, so you might want to check it out:
http://thetravelingreader.wordpress.com/2011/12/07/gift-card-giveaway-hop/
—————————————————–
For this week's Waiting on Wednesday, I'm visiting the following blogs:
Books for All Seasons NEW BOOK featured
Amaterasu Reads NEW BOOKS featured
In the Good Books NEW BOOK featured
Dazzling Reads
Eleusinian Mysteries NEW BOOKS featured
Imaginative Adventure NEW BOOK featured
Esther's Ever After NEW BOOK featured
Breathing Books
The Hollow Cupboards
Jump Into Books NEW BOOK featured
A Cupcake and a Latte NEW BOOK featured
Basia's Bookshelf NEW BOOK featured
Stuck in YA Books
Poetry to Prose NEW BOOK featured
The Book Basement
Anxirium NEW BOOK featured
The Booki3 NEW BOOK featured
The Reading Geek NEW BOOK featured
Gypsy Book Reviews NEW BOOK featured
Five Alarm Book Reviews
Livre de Amour NEW BOOKS featured
Head Stuck in a Book NEW BOOKS featured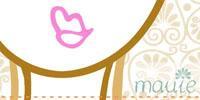 ——————————————-
Images are properties of their respective authors and publishers. All rights reserved.
NOTE:
NEW BOOK/S featured
means my first time to see/meet/hear of the titles being featured.