Waiting On Wednesday is a weekly event, hosted by Breaking The Spine, that spotlights upcoming releases that we're eagerly anticipating.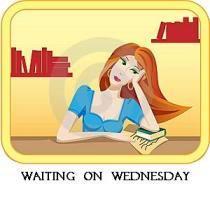 Since it seems that fairy-tale or myth re-tellings are such an in thing these days in the book business, I've decided to feature 3 of the books I'm waiting for that revolve around that particular theme. Hope you enjoy them!

Scarlet
By A.C. Gaughen
Release Date: Feb 14th 2012
Number of Pages: 304
Format: Hardcover
Publisher: Walker & Co (J)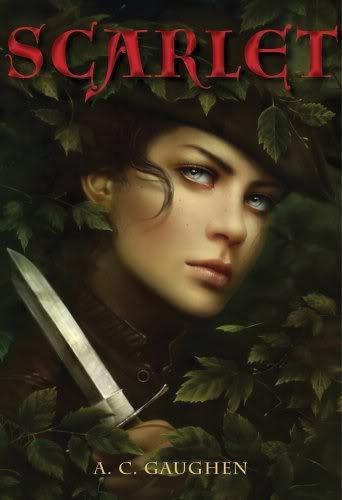 SUMMARY: Many readers know the tale of Robin Hood, but they will be swept away by this new version full of action, secrets, and romance. Posing as one of Robin Hood's thieves to avoid the wrath of the evil Thief Taker Lord Gisbourne, Scarlet has kept her identity secret from all of Nottinghamshire. Only the Hood and his band know the truth: the agile thief posing as a whip of a boy is actually a fearless young woman with a secret past. Helping the people of Nottingham outwit the corrupt Sheriff of Nottingham could cost Scarlet her life as Gisbourne closes in. It's only her fierce loyalty to Robin—whose quick smiles and sharp temper have the rare power to unsettle her—that keeps Scarlet going and makes this fight worth dying for.
Princess of the Wild Swans
By Diane Zahler
Release Date: Jan 31st 2012
Number of Pages: 224
Format: Hardcover
Publisher: HarperCollins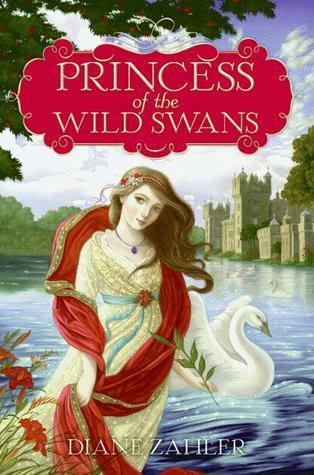 SUMMARY: Princess Meriel's brothers have been cursed. A terrible enchantment—cast by their conniving new stepmother—has transformed the handsome princes into swans. They now swim forlornly on a beautiful heart-shaped lake that lies just beyond the castle walls.
Meriel will do whatever it takes to rescue her beloved brothers. But she must act quickly. If Heart Lake freezes, her brothers will be forced to fly south or perish.
With help from her newfound friends Riona and Liam—a beautiful half-witch and her clever brother—Meriel vows to finish a seemingly impossible task. If she completes it, her brothers may be saved. But if she fails…all will be lost.
With a mesmerizing voice and delightful imagination, Diane Zahler delivers an exceptionally dazzling retelling—full of magic, adventure, and fascinating characters. Fans of beautifully written and exciting fantasy novels, including those who love Shannon Hale and Gail Carson Levine, will be enthralled.
Cinder
By Marissa Meyer
Release Date: Jan 3rd 2012
Series: Lunar Chronicles #1
Publisher: Feiwel & Friends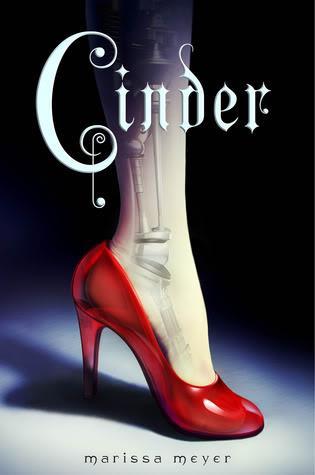 SUMMARY:Humans and androids crowd the raucous streets of New Beijing. A deadly plague ravages the population. From space, a ruthless lunar people watch, waiting to make their move. No one knows that Earth's fate hinges on one girl.
Cinder, a gifted mechanic, is a cyborg. She's a second-class citizen with a mysterious past, reviled by her stepmother and blamed for her stepsister's illness. But when her life becomes intertwined with the handsome Prince Kai's, she suddenly finds herself at the center of an intergalactic struggle, and a forbidden attraction. Caught between duty and freedom, loyalty and betrayal, she must uncover secrets about her past in order to protect her world's future.
So, what about you? What are you waiting on Wednesday?

—————————————————–
For this week's Waiting on Wednesday, I'm visiting the following blogs:
Books for All Seasons NEW BOOK featured
A Cupcake and a Latte NEW BOOK featured
The Reading Geek NEW BOOK featured
Books and Sensibility NEW BOOK featured
From A to Z NEW BOOKS featured
YA Bookie Monster NEW BOOKS featured
Xpresso Reads NEW BOOK featured
Book Munchies
Basia's Bookshelf NEW BOOK featured
In the Good Books NEW BOOKS featured
Gone with the Words
Eleusinian Mysteries NEW BOOKS featured
Amaterasu Reads
Young Readers NEW BOOK featured
Head Stuck in a Book NEW BOOKS featured
Safari Poet NEW BOOK featured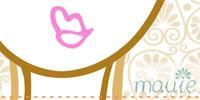 ——————————————-
Images are properties of their respective authors and publishers. All rights reserved.
NOTE:
NEW BOOK/S featured
means my first time to see/meet/hear of the titles being featured.