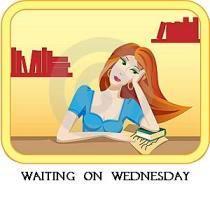 Waiting On Wednesday is a weekly event, hosted by Breaking The Spine, that spotlights upcoming releases that we're eagerly anticipating.
Super excited for these three books I'm going to be sharing to you. Two are fantastical in nature while the other tackles family drama. Hope you include these in your wishlists for 2013 (I know it sounds too far off into the future..hehe)

The Art of Wishing
By Lindsay Ribar
Format: Hardcover
No. of Pages: 314
Release Date: March 21st 2013
Publisher: Dial Books For Young Readers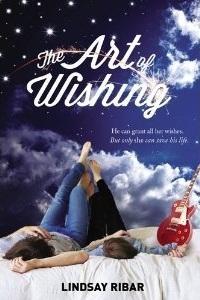 SUMMARY: Margo McKenna has a plan of attack for everything, from landing the part she wants in her high school musical to dealing with her increasingly absent parents. But when she finds herself in possession of a genie's ring and the opportunity to make three wishes, she doesn't know what to do. Especially since Oliver – not blue-skinned, not bottle-dwelling, but a genie nonetheless – can see more than what she's willing to show him. With one peek into her mind, he can see the wishes that even Margo herself doesn't know she wants.
But Oliver comes with more than just mind-reading abilities, a flair for magic, and the prettiest eyes Margo's ever seen. Someone from his past is hunting him – someone bent on killing him, along with all the other genies in the world, for the sake of honor. And as Margo soon discovers, it will take more than three wishes to save him.
A whole lot more.
Genies are like super cool. I miss Aladdin's gang so this will surely make up for it. Did I mention that I luuuuvvvee that effin' cool cover?

The Nightmare Affair
By Mindee Arnett
Format: Hardcover
No. of Pages: 352
Release Date: March 5th 2013
Publisher: Tor Teen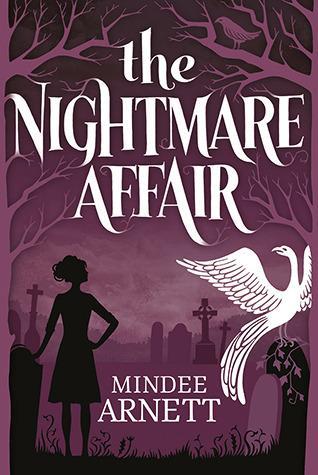 SUMMARY: 16-year-old Dusty Everhart breaks into houses late at night, but not because she's a criminal. No, she's a Nightmare. Literally. Dusty is a magical being who feeds on human dreams.
Being the only Nightmare at Arkwell Academy, a boarding school for magickind, and living in the shadow of her mother's infamy is hard enough. But when Dusty sneaks into Eli Booker's house, things get a whole lot more complicated. He's hot, which means sitting on his chest and invading his dreams couldn't get much more embarrassing. But it does. Eli is dreaming of a murder. The setting is Arkwell.
And then it comes true.
Now the Dusty has to follow the clues–both within Eli's dreams and out of them–to stop the killer before more people turn up dead. And before the killer learns what she's up to and marks her as the next target.
So can't wait for this one. The cover + blurb got me when I first saw this on Natalia's Dazzling Reads blog; and then I knew I would have this on my WoW. Plus, that girl's just got great taste in books so.

The Reece Malcolm List
By Amy Spalding
Format: Paperback
Release Date: February 2013
Publisher: Entangled Teen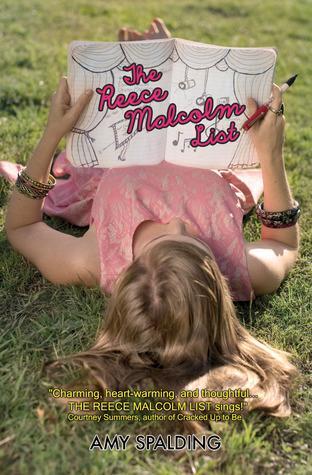 SUMMARY: Things I know about Reece Malcolm:
She graduated from New York University.

She lives in or near Los Angeles.

Since her first novel was released, she's been on the New York Times bestseller list every week.

She likes strong coffee and bourbon.

She's my mother.
Devan knows very little about Reece Malcolm, until the day her father dies and she's shipped off to live with the mother she's never met. All she has is a list of notebook entries that doesn't add up to much.
L.A. offers a whole new world to Devan—a performing arts school allows her to pursue her passion for show choir and musicals, a new circle of friends helps to draw her out of her shell, and an intriguing boy opens up possibilities for her first love.
But then the Reece Malcolm list gets a surprising new entry. Now that Devan is so close to having it all, can she handle the possibility of losing everything?
I don't usually go for drama as I like reading books to escape (hence my penchant for fantasy, adventure, magic, etc.). But I think I'm going to like this one a lot lot lot.

Seriously, why did these books have to be published in 2013? Can't they manage to get these released this year? Agh. Would really love to read these. I mean the world might end anytime now so wouldn't it be cool to have one last reading extravaganza before that?

Oops. Where are my manners? I forgot to ask you what you're waiting for this Wednesday. Leave me some comments so I can visit your blog.

—————————————————-
For this week, I'm visiting the following blogs:
The Book Slayer – NEW BOOK featured
A Night's Dream of Books – NEW BOOK featured
Book Twirps – NEW BOOK featured
Livin' Life Through Books
The Screaming Nitpicker
Books Were My First Friends – NEW BOOK featured
The Book Rogue
The Sagacity Quest
The Reading Geek
Tumbling in Books – NEW BOOK featured
The Bookish Babe – NEW BOOK featured
Recovering Potter Addict – NEW BOOKS featured
Poetry to Prose – NEW BOOK featured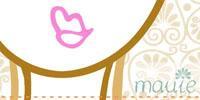 ——————————————-
Image is a property of the authors and the publisher. All rights reserved.
NOTE:
NEW BOOK/S featured
means my first time to see/meet/hear of the titles being featured.