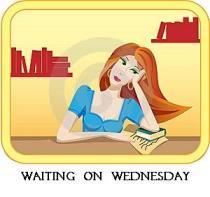 Waiting On Wednesday is a weekly event, hosted by Breaking The Spine, that spotlights upcoming releases that we're eagerly anticipating.
Since 2011 is about to come to a close, I'd like to leave this year with a hopeful note that's why I'm featuring a light YA romance this week. Young love, to me, represents fresh new starts and exciting beginnings. I wish everyone would feel, witness, give and receive so much love in 2012 and in all the years to come.
The Boy Recession
By Flynn Meaney
Release Date: August 7th 2012
Format: Hardcover
No. of Pages: 256 pages
Publisher: Poppy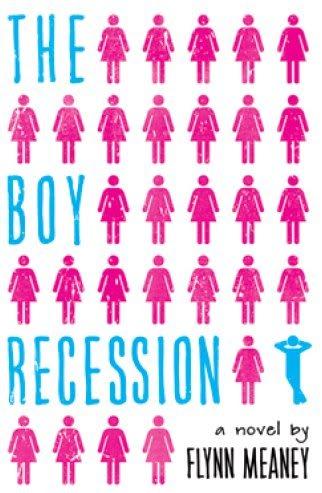 SUMMARY: It's all about supply and demand when a high school deals with the sudden exodus of male students.
The boy recession has hit Julius P. Heil High, and the remaining boys find that their stock is on the rise: With little competition, even the most unlikely guys have a good chance at making the team and getting the girl. Guitar-strumming, class-skipping Hunter Fahrenbach never wanted to be a hot commodity, but the popular girls can't help but notice his unconventional good looks. With a little work, he might even by boyfriend material.
But for down-to-earth Kelly Robbins, the boy recession is causing all sorts of problems. She has secretly liked her good friend Hunter for a while now, but how can she stand out in a crowd of overzealous Spandexers?
As if dating wasn't hard enough without a four-to-one ratio!
I know that the "unrequited love for a bestfriend" plot has been rehashed over and over but I still dig stories like that. I'm a hopeless romantic like a lot of us so I really can't wait for this one and for other great book suggestions from my blogger friends.
So, what could they be waiting for this Wednesday?
Please do check out the following links and you'll be surprised by some amazing future releases.
Books for All Seasons
The Reader Bee NEW BOOK featured
A Cupcake and a Latte NEW BOOK featured
Gypsy Book Reviews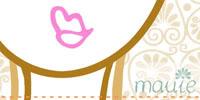 ——————————————-
Images are properties of their respective authors and publishers. All rights reserved.
NOTE:
NEW BOOK/S featured
means my first time to see/meet/hear of the titles being featured.