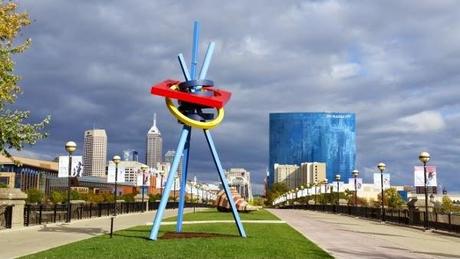 One of the things I was not looking forward to about ending our long-term trip was coming back to Ohio.  It was in our plans to visit our parents for a while, but being here meant that and not much else.  Like most cities in the Midwest, our home town of Dayton, Ohio, never really grew to its full potential like other nearby cities. Throw in the recession and the collapse of many industries and you have a recipe for a place we
really
don't want to be.
We thought many cities in the Midwest were like this, and never gave many of them a second thought as a tourist destination.  It wasn't until I met a member of the tourist board of Indianapolis, Indiana, who told us that the city was going through a crazy revival and is becoming a pretty cool place, that I heard anything inspiring.
Having lived in Indianapolis for a summer in 2008, I was skeptical.  But she was determined to win me over, and invited us out to see the city for a few days once we were settled back at home.
As it turns out, she was right. 
What the heck happened?
The Revival of Indianapolis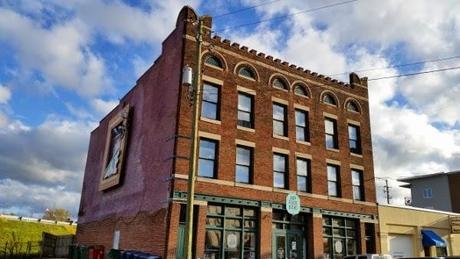 As with most city revivals, it is hard to pinpoint a single feature that caused the city to grow.  In many places a revitalization plan can be years or even decades in the making, such that growth is slow, hard to measure, and multi-faceted. For Indianapolis, one of the core features of their revival was the unveiling of a
$63 million bike trail
that spans 8 miles throughout downtown and the surrounding neighborhoods.
If this spending sounds a bit extreme for a bike trail, you are right!  The trail in this city was not simply putting a painted bike lane up and calling it a day.  Instead of this, Indianapolis went the distance and took out lanes of traffic, installed separated bikeways, dozens of bikeshare stations, and more as a part of their growth campaign.
And it worked
.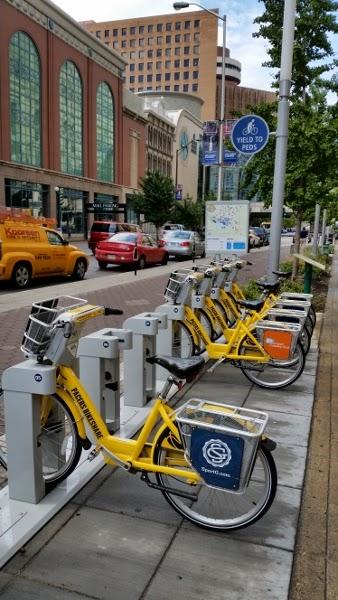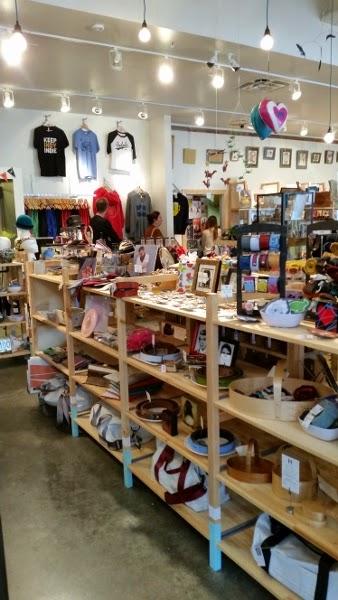 With the installation of the
Cultural Trail
, the city connected nearly all of its cultural neighborhoods and triggered incredible growth in the form of independently run restaurants, shops, and other businesses.  With just a few short trips around the new trail, I saw more neighborhoods of Indianapolis than I did during my entire residence in 2008, and was blown away with how
thriving and and cool
the neighborhoods were becoming.
A Restaurant and Microbrewery Explosion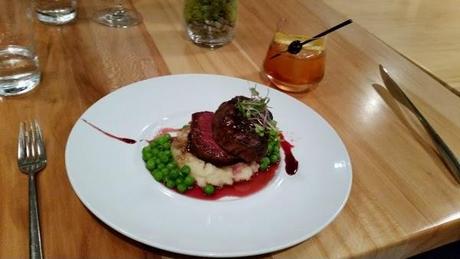 It is true that we always judge a city by its food, which could explain a few things about why I didn't like Indianapolis much in 2008 when there wasn't much there other than chain restaurants and tired diners.
Since then the food scene has exploded, and it shouldn't be a surprise when we tell you that many of the restaurants we visited during our stay were on the Cultural Trail.  (Starting to see a connection?).  The city's food scene was booming so much that we had a back-up list of restaurants to visit, and even though we packed several in during our 3-day visit, we barely scratched the surface.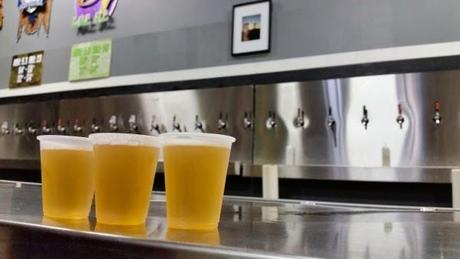 The growing restaurant scene in Indianapolis is great, but what really blew us away was the microbrewery market. In the last few years there has been an uncontrollable growth in breweries in the Indianapolis area, so many in fact that neither our hosts nor the owners at the city's most popular brewery, Sun King, knew the current count.  (Although this recent
Visit Indy article has 24 breweries
to start you out with).
In this one particular case, I'm more than happy that no one knows the exact number. 
It keeps going up too fast to count
.
Hitting All the Points for a Great City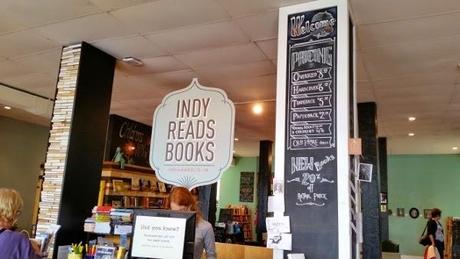 After spending a few days in the city, I came away with a completely different opinion than I had during my summer internship in 2008.  Rather than being just another Midwest capital, Indianapolis is working to rebuild its image and is now hitting all of the things we look for when calling a city a good one- namely: great restaurants, integrated bike or public walking trails, and beer!
With new restaurants, breweries, and shops popping up all of the time, you can be certain that we'll be back to explore more of Indianapolis in the future.
Now that my misconception about Indianapolis has been altered (for the better), I have to ask myself- what other cities in the Midwest have been through a revival in the last few years?   We've been seeing the start of it in our hometown of Dayton, Ohio, experienced it first hand when we lived in Pittsburgh, Pennsylvania, and keep hearing that cities which have never been on our radar are now trendy and cool.
Looks like we have some traveling to do.