Hey guys. Thanks for all your sweet comments on my Toothpaste post. I like everything this little corner of the World Wide Web is, I just needed a minute to look back and acknowledge what I used to be.
***I'm writing this post after drinking a delicious margarita so if things get a little loopy…………. you know why. ***
BREAKFAST!!!!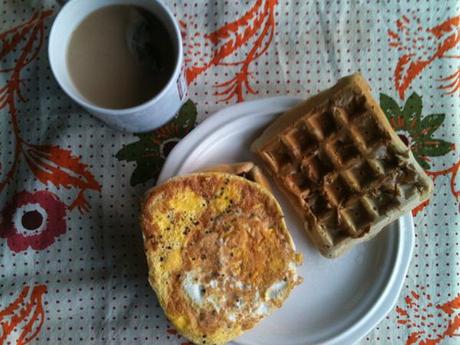 I made waffles again because I couldn't stop thinking about them for the 23.5 hours I spent not eating them. I even dreamt about them and it was a pretty scary dream because I was the blonde-girl version of Indiana Jones in Raiders of the Lost Ark getting chased by a giant homemade gluten free waffle through an ancient Aztec tomb because I stole a small golden tzitzimime god statue.
Tell me about you! I want to know…..
Do you like waffles?