I always remember one scene in 'The Simpsons' where Lisa Simpson is flicking through a teen girl's magazine called 'Non-Threatening Boys' and that's very similar to how I feel about Volvos: they're good, reliable, safe, non-threatening cars. I've never driven one but I have ridden in them, and they seem to me to be like Swedish Peugeots, which is a compliment. And so in my diecast collection I've made room for just a few Volvos: thes

e two.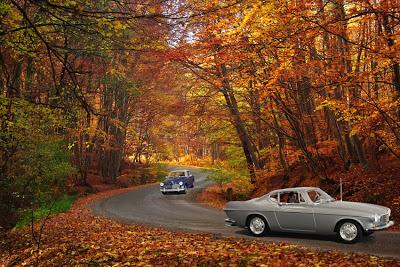 I've called this diorama 'Volvo Club Day', as I imagined the Volvo Car Club
organising a run up into the mountains in autumn, to lunch at a winery. Fans
of Scandinavian police dramas might see a familiar face or two here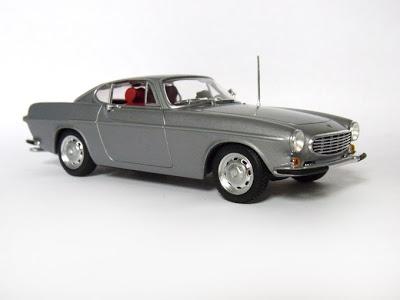 This 1:43 scale model of the Volvo P1800 is by Minichamps.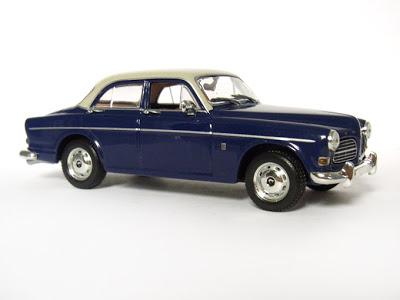 Also made by Minichamps is this 121 Amazon Volvo.
I often think of these old Volvos because there's a guy in my local area who has a number of them, and he keeps them out on the street, not garaged. And I see him driving them around the place regularly. He has a P1800,

but his 121 is the station wagon version. It's great to see historic old cars like this still giving good service.
In fact if you want longevity in a car, a Volvo is probably the best bet. The current holder of the world record for the road car with the most miles on the clock is a Volvo P1800 owned by an American guy, Irvin Gordon

, who is getting close to three million miles in his car. So, to finish off, watch Irvin and his P1800 show how it's done.