It's been quite a long while since I have created one of my dioramas in Photoshop, but lately I've been inspired to break all the traditional diorama-making rules once more.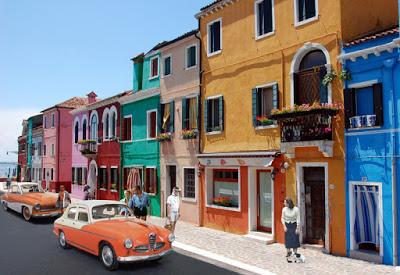 It's called "Local Colour in Italy" and it was inspired by spotting a photo of some very colourful houses in Venice. For the diorama I have done the unthinkable and have removed the canal, some gondolas and other boats, and replaced them with a road. Sacrilege!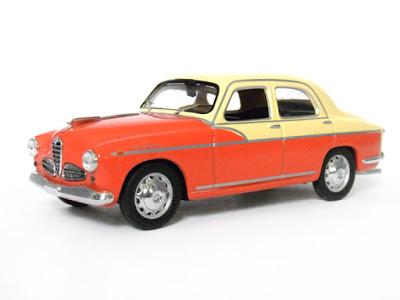 Then I decided that two-toned cars would look perfect in this street, so the one up front is this Alfa Romeo 1900, a fairly OK model by M4. The paint job isn't that great, but I like the overall look of the car despite that.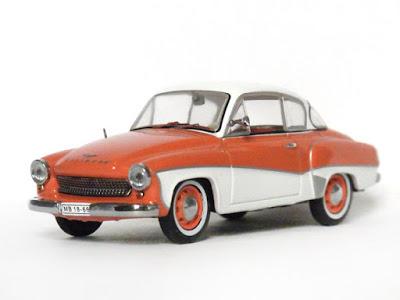 And the one behind it is a Wartburg 311 Coupe, a much nicer diecast model by Altaya. For a cheap model, this looks great on the shelves.
I always like to include some movie stars in my dioramas, even if they are so small you can barely recognize them. This one has Saorise Ronan, Brigette Bardot, David Niven and Jean Seberg. The other cast members are humble extras roped in for the day.