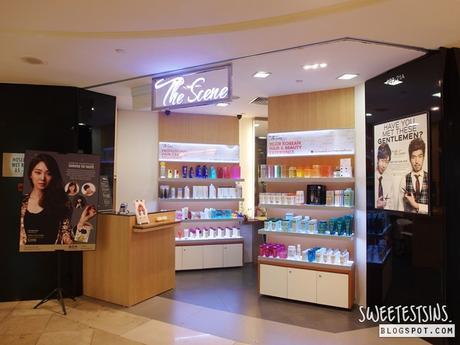 Prior to Chinese New Year this year, I had a hair makeover at The Scene Raffles City, a Korean hair salon in Raffles City.
For those of you whom are not familiar with The Scene Raffles City, it is a Korean hair salon and their hairstylists are all Koreans! They have the same owner as Dusol Beauty where I did my hair last Chinese New Year.
Prior to the session, even though I insisted that I don't need any drinks, they served me water.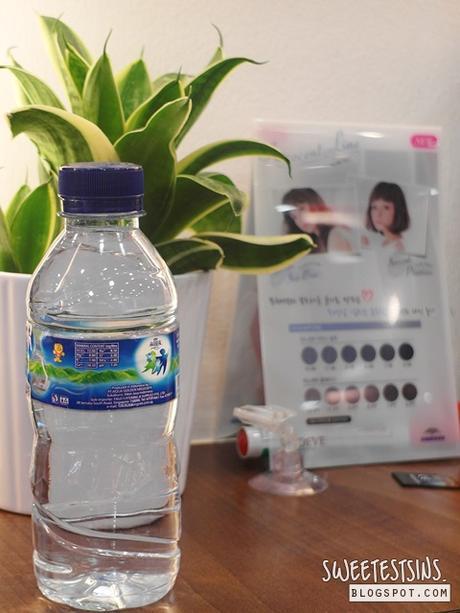 The session began with a consultation with Roy, my hairstylist of the day. It was a very detailed consultation where he checked my hair condition before and after shampooing. As my hair was rather dry after perming, colouring and highlighting
(he suspected that my hair was bleached previously even though I wasn't informed by my previous hair sponsor),
thus he recommended that I go for Volume Magic Rebonding instead of colouring or perming.
After which, he wrote down the required steps for Volume Magic Rebonding and the estimated duration and explained the process to me in detail.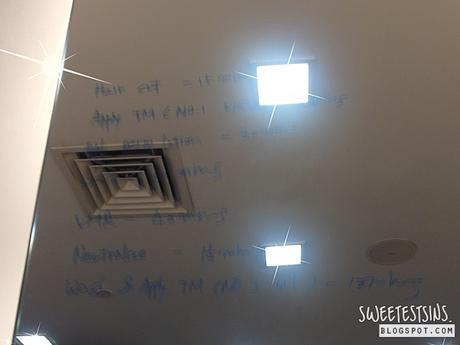 Volume Magic Rebonding steps:
1) Shampoo
2) Haircut
3) Apply TM (No. 1 water)
4) Apply perm lotion
5) Shampoo
6) Volume Magic Rebonding
7) Neutralize
8) Shampoo and Apply TM (No. 3)
I like how they provide a cushion to prop up the magazines for optimal viewing which is very thoughtful.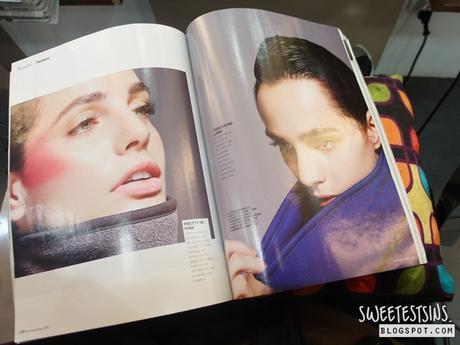 First, Roy trimmed my hair. I also asked for see-through bangs. I wished I had video-ed his haircut techniques to share with you guys. There was a part where he had a section of my hair up and as he snipped, strands of my hair fall down into place.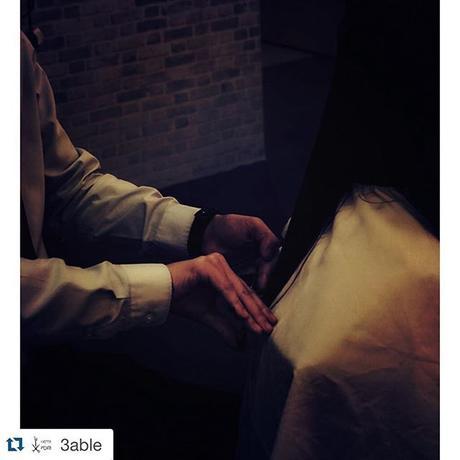 Credits: 3able
And its Volume Magic Rebonding time! Here's Roy straighting my hair with a hair iron and curling the ends as that they will look natural instead of sleek straight.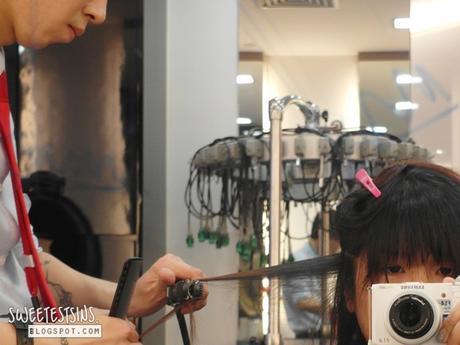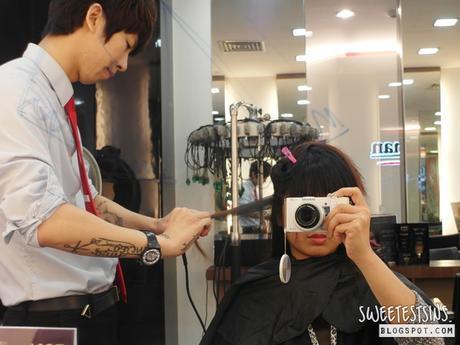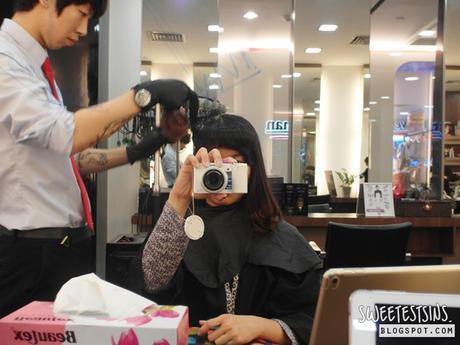 After approximately 4.5 hours including consultation, ta-dah! Here's the final outcome of my hair makeover by Roy from The Scene Raffles City.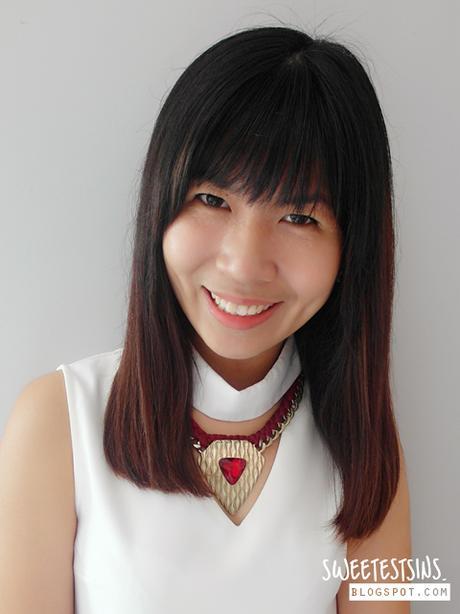 Front view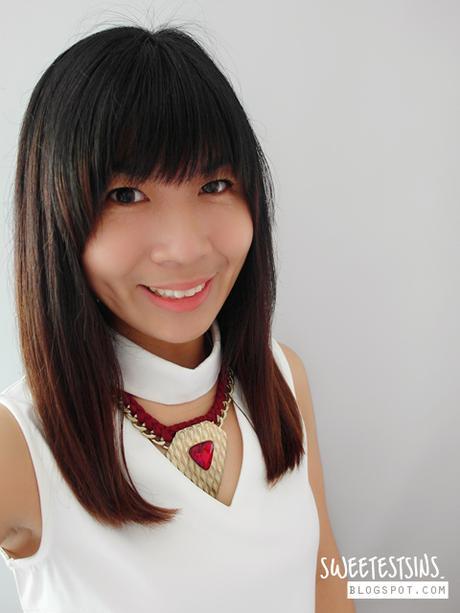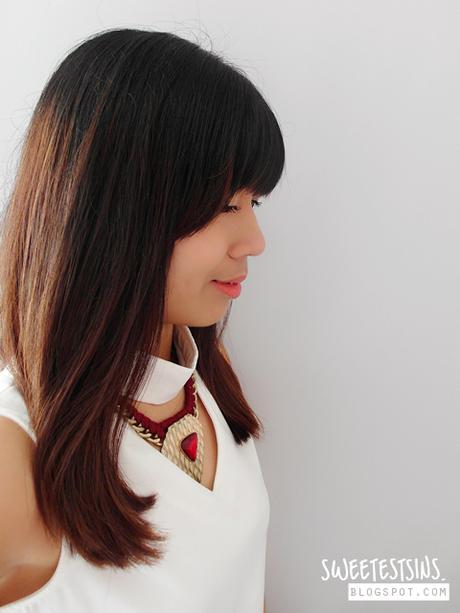 side view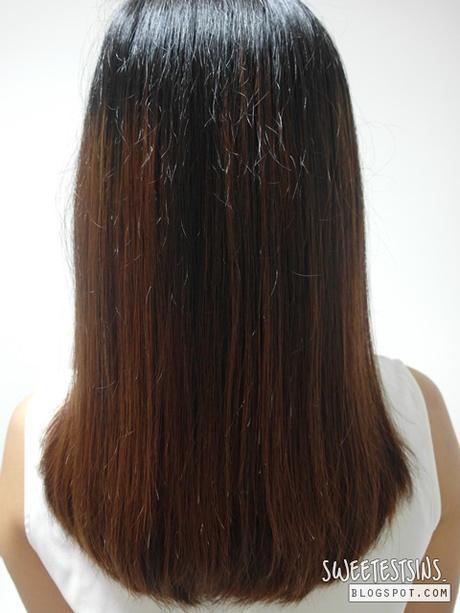 Back view
After Volume Magic Rebonding, I can't stop touching my hair because it feels so smooth and soft!
Have you tried Volume Magic Rebonding before? Would you love to give it a try?
* The Scene Raffles City Promotion




exclusive for SweetestSins readers! *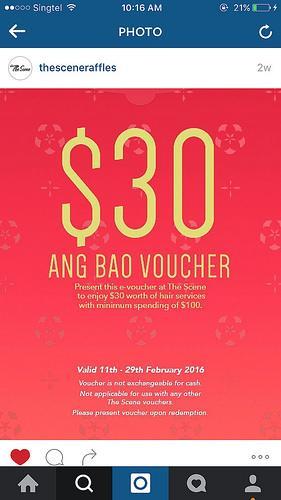 1) 30% off hair services*
From now till 29 February 2016, present the Ang Pao voucher as seen on @thesceneraffles Instagram and get 30% off hair services with min. spending of $100.
2) 10% discount off hair services*
Quote
 and get 10% discount!
Terms & Conditions:
- Valid from 1 March 2016- Valid for 1st 30 customers
The Scene Raffles City
252 North Bridge Road
#03-21A
Singapore 179103
Nearest MRT: City Hall
Telephone: 6333-9613
Opening hours: 10am - 9pm (Mon - Sun)
thescenerafflescity.com
facebook.com/TheSceneRafflesCity
instagram.com/thesceneraffles
--------------------
CONNECT WITH
--------------------
SWEETESTSINS