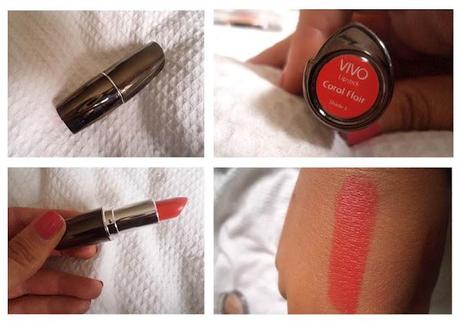 I love Vivo Cosmetics for two main reasons, firstly I am a Tesco whore and am very loyal to earning club card points and the general Tesco supermarket. (Even though I often lazily stray to the closer Sainsbury's) Secondly the price points on this range are spot on especially as the quality always amazes me. 
Their website states that there are 9 shades in the range - including the standard reds, neutrals and pinks you'd expect. I am currently a little bit of a lipstick fiend and this color just popped out at me on the stand. 
I don't own a single red lipstick. Which I know is kind of a weird thing from a lipstick lover but they just scare me. I want to wear red don't get me wrong but feel I am not yet ready for the art in finding the perfect red for my skin tone. 
Coral flair for me was the perfect in between - this is me taking a risk, going to the edge of a cliff but definitely not jumping off. It also goes perfectly with my clothing addition to all things coral and peach this summer.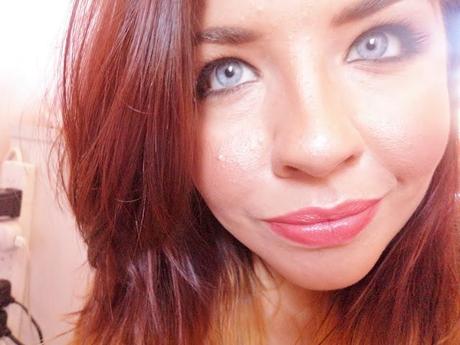 I love it - it's a gorgeous bright but not to bright corally red. It's the brightest lipstick I own by far and it really pops. It is perfect with my standard black night out ensembles and I think I will be getting lots of wear out of it. It has also taken me a little closer towards the purchase of a red lipstick - although I currently don't know where to begin? Ladies if you have any direction please share!