The Vivel Cell Renew Fortify + Repair Moisturiser is by no means a new launch but did you know that this moisturiser has bagged the prestigious Product of the Year Award in the Face Care category for 2013?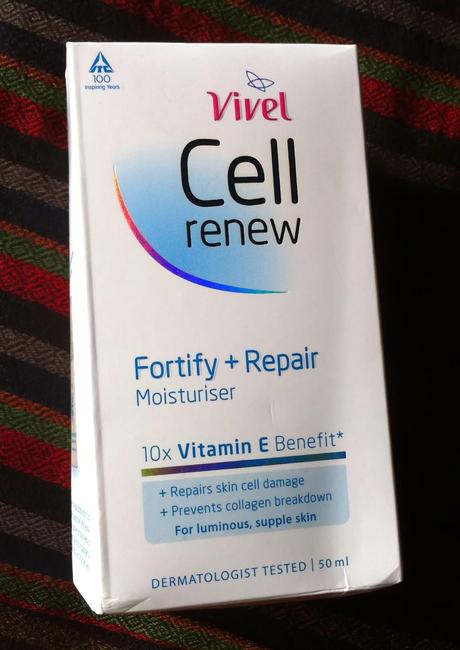 Here's some info about the product -
The rich, yet easily absorbed texture of Cell Renew penetrates to a deep cell level without leaving any sticky residue. Its unique formula works deep within the surface to repair the skin's natural barrier and replenish moisture and nutrients. Powered with 10X Vitamin E benefit for exceptional antioxidant protection, it also prevents the breakdown of collagen in the skin's extracellular network to keep skin supple and firm. Usage: Apply every morning and evening on thoroughly cleansed face and neck, massaging gently in an outward circular motion
Priced at Rs. 349 for a 50ml pack, the Vivel Cell Renew Fortify + Repair Face Moisturizer is available in all leading retail outlets in India.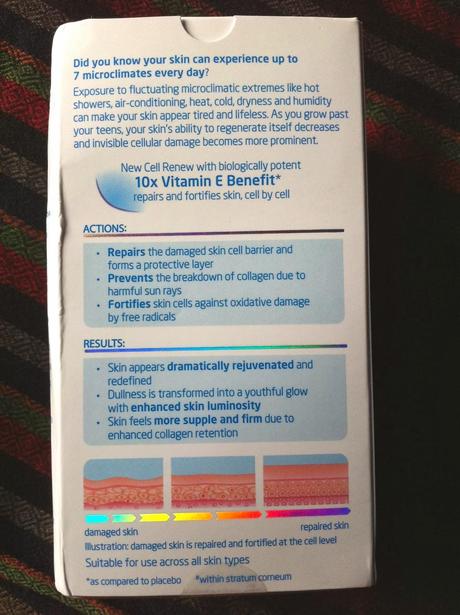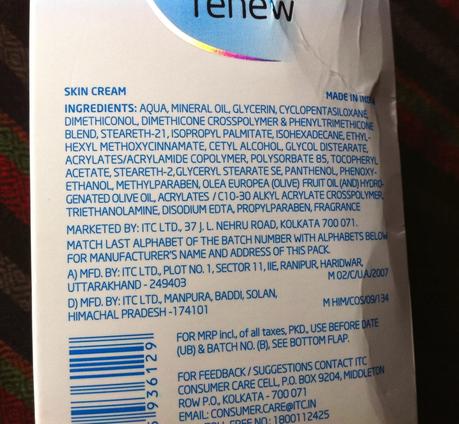 I finished off the Lakme Skin Gloss moisturiser and was looking for a good replacement and this came in at the perfect time. I have very dry skin in winter and need a product that will keep my skin hydrated for a long time without making it shiny or greasy. The Vivel Cell Renew moisturiser does exactly that. The packaging is convenient specially for traveling. It has a pump and the transparent lid prevents spillage.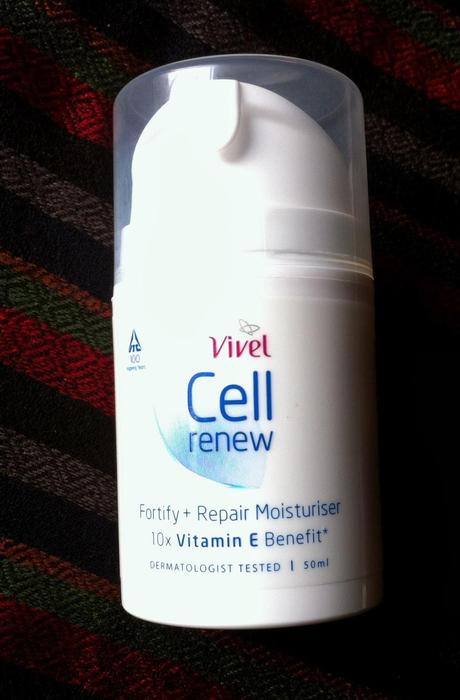 What I like about the moisturiser is that its very light and gets absorbed into the skin very fast without leaving any oily film on top, despite being a rich cream. Since its non-greasy, those with oily skin can use it without any issues and those with dry skin will love it for its superior hydration properties. I use it during the day and it keeps me sorted for at least 6-7 hours.
If you are looking for a moisturiser that's light, non-greasy, non-sticky, does not break out skin and keeps skin hydrated for a long time, this can be a good choice. The price is kinda towards the higher side and I would have liked it to be around the Rs 250-300 mark but on the other hand, it is a good product for the skin. I recommend!


P.S - PR Sample. Honest Review.

What's your favorite moisturizer?