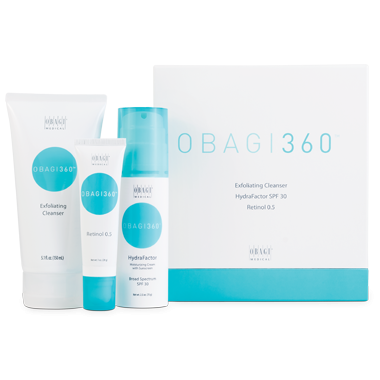 The Skin Care Industry is at an all-time high, and only expected to grow in the upcoming years. This boom raises the question, "at what age should we be doing something about our skin health?" There are many different answers to that question and each are dependent on each individual consumer, however, it is probably a safe generalization to say that everyone wants a healthy, smooth, young skin appearance. With that being said, while you are young and still have a generally smooth skin complexion, our skin health isn't really a huge priority. In several reports, researchers have found that the average age of customers starting to use professional-grade skin care products is approximately 41 years of age. But skin health needs to be looked at as something more than just for mature people. It is ideal for any individual at any age, and it is also more than just looking good on the outside. Sure, it is a huge factor in deciding to begin a skin care regimen as skin appearance has both visual and social impacts as it clearly reflects the consequences of aging, but it also has many physical health benefits that are not visible on the outside. This clarification is hope that many people will start taking their skin health more seriously in their younger years, rather than begin when damage is already apparent and visible. 
Your skin is an organ, and like the health of your other organs, it directly correlates with the lifestyle and dietary habits that you choose, as well as with critical-age related factors. Skin aging and damage are influenced by many factors and are typically divided into two categories: intrinsic and extrinsic. Intrinsic aging are factors that you have no control over. For example, heredity plays a huge part in your aging process. Everyone is born with a genetic pre-disposition on how fast or slow his or her natural aging process will take place. On the other hand, extrinsic aging have extensively more impact on your skin, but can also be controlled. There is no single factor of premature aging and skin damage that has a greater influence than sunlight. According to researchers, approximately 80% of all skin aging concerns stem from exposure to sunlight. The most dangerous thing about exposure to sunlight is that it does not immediately show an effect on the skin, and therefore, most people are not aware of any damage being done. This explains the demographic discrepancy within the Skin Care Industry. Younger consumers do not immediately see an effect on the skin and do not take action, while mature consumers do and begin to take action. But there lies the problem. Catching skin damage early can ultimately reduce the visible signs of premature aging and reduce the need to use stronger, more aggressive skin care treatments later on in life. Doctor Elizabeth Hale, Vice President of the Skin Care Foundation and a Clinical Associate Professor of Dermatology at the NYU Langone Medical Center states, "In my opinion, as long as it's done correctly, there's no time that's too early to start thinking about anti-aging." She goes on to say, "I'm a believer in prevention, even in your twenties." Fortunately with innovations in the Skin Care Industry, you can dramatically slow and potentially reverse the signs of accelerated skin aging at any age.
Obagi is a leader in the Skin Care Industry and has been used and proven effective by many worldwide. Obagi offers many different products that adhere to any skin concern as well as patients of any age. So whether you are in your twenties looking to begin skin maintenance, or you have more mature skin and looking for stronger treatments, Obagi Skin Care has something for you. To begin with Obagi has created the 360º System. The Obagi 360 System is a revolutionary proactive skin care regimen that is designed specifically to combat the skin care needs of younger patients. The System actively improves the skin texture and tone, while helping to lay the foundation for a lifetime of healthy, radiant skin. The 360 System also helps to reduce large pores on the skin as well as fade any minimal premature aging signs on the skin. The System consists of the 360 Exfoliating Cleanser, a powerful facial wash that sloughs away dead skin cells to help reveal a brighter, smoother facial complexion as well as rid the skin of dirt, debris, and excess oil for an overall radiant skin surface. The 360 Hydrafactor Broad-Spectrum SPF 30 is a dual action treatment that combines the hydrating quality of a moisturizing cream and the protection of a sunscreen SPF 30 all-in-one. The 360 System also contains a Retinol 0.5 and Retinol 1.0, an effective, yet non-abrasive treatment that helps to boost new skin cell growth and prevents the appearance of fine lines and wrinkles from forming on the face. Together these products are a great way to maintain and preserve the youthful skin, ensuring that it will last a lifetime.