Disclaimer: This post may contain affiliate links. By using our affiliate links we will receive a small commission that helps us run our sites.
If there is one museum you need to visit in your lifetime, it must be the Auschwitz Museum in Krakow, Poland.
During World War 2, German Nazis committed horrific crimes against humanity, more specifically, the Jewish. Millions were slaughtered during the Holocaust, and sadly, most of the killings happened in Auschwitz.
Today, Auschwitz has become a memorial and museum dedicated to educating people on the atrocities that happened in these extermination and concentration camps.
A Somber Experience in Poland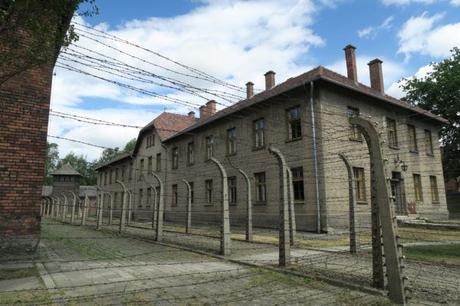 A ticket to Auschwitz is free, but you do need to line up to get one. They "sell out" so you must head there early if you want to get into the museum. Alternatively, you can reserve a ticket online, but again, you need to move quick because spots tend to go fast!
Bags are not allowed in the museum, but storage is available for a fee.
The moment I passed the security check and saw Auschwitz, I felt a bit creeped out. Imagine willingly walking into a place where at one point everyone was desperate to leave?
Touring the Auschwitz museum will take a good 7 to 8 hours because there is so much information to learn. What really impressed me was the amount of details each building had.
Each building was country specific, and highlights what happened in the Netherlands, France, Hungary, Czechoslovakia, Poland, and many more European countries affected by the Holocaust.
I also learned how evil Hitler truly was until I visited the Polish building. Did you know that Hitler ordered ⅓ of the Polish population be exterminated in order to make room for German citizens? His method of extermination was through "hunger", because it was a "more efficient method than bullets".
One room, in particular, that made my stomach turn had a giant glass chamber filled with hairs cut from the innocent victims of Auschwitz. It was one thing to read about the statistics, but it was another to actually see it in front of you.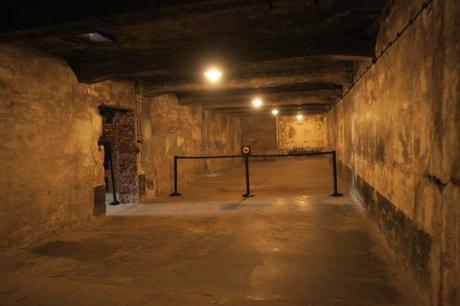 Another sickening chamber that I saw during my visit was the gas and cremation chamber. There's no need to explain this as you can probably guess what happened in both chambers.
As soon as I finished reading the information about the Holocaust, I moved onto the second site, which is the concentration camps.
A free bus transfer is available right outside the Auschwitz 1 museum that takes you to the huge concentration camp that housed all the Jewish victims.
Arriving at the concentration camp site was a strange experience for me. Despite being in such a horrible place, plenty of tourist were happily picnicking in compound. Many were taking selfies, and having a great time. I couldn't help but wonder if it was really the appropriate or even respectful thing to do?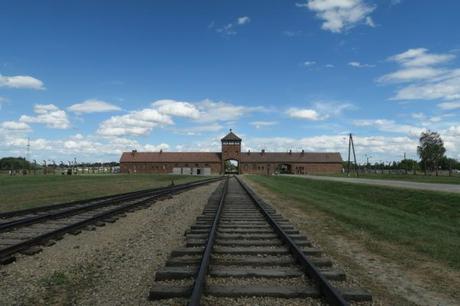 The Auschwitz concentration camp was actually destroyed during the war, so the buildings that I saw were actually replicas of the original.
After touring Auschwitz, I went back to my hostel in Krakow and watched Schindler's List with fellow dorm mates. This turned out to be a great idea because you can see key parts of Auschwitz and Krakow in the movie that we actually saw in real life.
If you ever visit Krakow, Poland, do make an effort to visit Auschwitz. You can take a bus from the Krakow, Glowny station that will take you to Auschwitz and back for 14 PLN.
Like This Post? Share It on Social Media!
Get a Free Copy of The Long-Term Traveler's Guide!
Sign up for our newsletter to receive a free PDF download of our first book, The Long-Term Traveler's Guide! Our newsletter is sent out every week and contains our newest posts and other special features!
Book a Train in Europe
Thinking of making a trip around Europe by train? Check out prices of Rail Europe passes or individual train tickets to save a lot of money on your journey!
First Time Here?
Check out our Top 100 travel experiences from two long-term trips and over two years on the road!