I'm very excited for today's American Single Malt review: Virginia Distillery Courage and Conviction Single Malt. This is the culmination of years of hard work and patience from a distillery I've been excitedly watching. And that patience has paid off.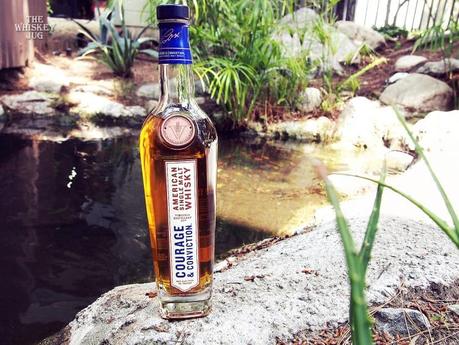 Clocking in at a spry 3-years-old it's a whisky that embodies not just the tremendous promise of this distillery, but of this category as a whole. There's so much potential here that's just beginning to be seen, the sparks of brilliance are starting to shine through the murky, raw, craft whiskey haze to illuminate a future that holds limitless possibilities.
Virginia Distillery Courage and Conviction Single Malt Review: Details and Tasting Notes
In Virgina Distillery's Words:
"With the courage to create our own traditions, and the conviction to remain true to ourselves and our home, Courage & Conviction sets the new standard for American whisky, rivaling the finest in the world. Developed under the tutelage of the late Dr. Jim Swan, Courage & Conviction features three core barrel types: Bourbon casks, Sherry casks, Cuvee casks. The Flagship release of Courage & Conviction is a combination of these three cask types. Additional products will feature individual bottlings of each cask type, with a targeted release date in the Fall 2020."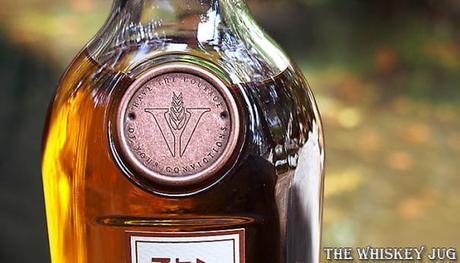 Details (price, mash bill, cask type, ABV, etc.)
Region: Virginia, USA
Distiller: Virginia Distillery
Mash Bill: 100% Malted Barley
Cask: ex-Bourbon, ex-Sherry, ex-Cuvee
Age: 3 Years
ABV: 46%
Non-Chill Filtered | Natural Color
Batch: Dr. George G. Moore (Check this out for more batch details)
Price: $75*
Tasting Notes
EYE
Golden honey
NOSE
Honey graham cracker, dried apricot, vanilla, mint, caramel, oak and spice.
PALATE
Honey, graham, toasted grain, dried apricot, honey, banana bread, vanilla and touches of oak and spice.
FINISH
Med-long -> Fruity, malty and oaky.
BALANCE, BODY & FEEL
Great balance, medium body and a lightly oily feel.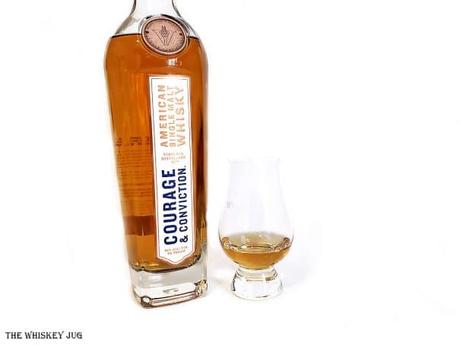 Virginia Distillery Courage and Conviction Single Malt Review: Overall and Score
Aroma is warm and pleasantly fruity and buttery as it swims out of the glass; Palate is delicate without being wimpy and pulls the same malt-based, fruity and sweet notes from the aroma but expanded and richer; Finish starts sweet and ends up oaky. This is a decent whisky, I'm enjoying it.
I'm excited by this whisky. Truly truly excited. The Virginia Distillery Courage and Conviction Single Malt shows an insane amount of promise for what they're going to be able to do in the coming years. It's unique, it's fun, it's intriguing and best of all tasty. This is a feather in the cap of the growing American Single Malt category.
SCORE: 3.5/5
*Disclosure: The sample/bottle for this American Single Malt review was graciously sent to me by the company without obligation. The views, opinions, and tasting notes are 100% my own.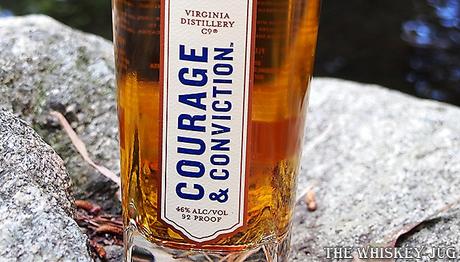 Virginia Distillery Courage and Conviction Single Malt Review
$75
Overall
3.5
Nose

(3.5)

Palate

(3.5)

Finish

(3.5)

BBF

(3.5)
Sending
User Review
0

(

0

votes)
Comments Rating
0

(

0

reviews)

Virginia Distillery Courage and Conviction Single Malt Review Summary
This is a tasty whiskey that sets a strong stake in the ground for the growing quality of American Single Malts. A massively exciting whiskey.