Hello and happy first day of Summer!What a gorj day it is too!
So recently I was lucky enough to be chosen to review an item from
VIPme.com!
As a female fashion website, VIPme is positioning as a platform that empowers women to value individual perspective, to highlight self-awareness and to cherish the inner "me".
I chose a silky satin floral print shift dress, with bead detail to the necklineI thought this would be great for my vacation, and for the summer months in general!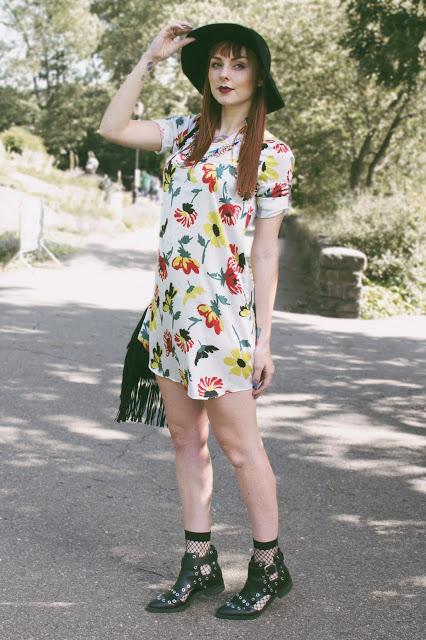 Product Link
CLICK HERE
The dress arrived really quickly and was packaged well in box and within the box, a cute zip lock bag.I opened the package and got the dress out and it was in perfect condition, no marks or loose threads etc. which can sometimes happen!The fabric is a beautiful silky satin polyester which feels nice and soft and the print is bright and colorfulThe bead detail is sewn on well and no beads missing.The dress sleeves are 3/4 length but can also be folded and buttoned up to be short sleeve.The length is good, I sometimes feel dresses can be short on me as I am 5"7 but actually the length is perfect for my heightThe fabric is also not too see through - sometimes white fabrics can be see through and show your underwear but this fabric is ok, and doesn't show too much of your underwear.
Overall the fit of the dress is good and feels comfortable and light, which is great for summer!It can be styled in a number of different ways... with some cute sandals and a cardigan, dressed up with some heels and a clutch or a more casual look, which is what I went for, booties and a hat!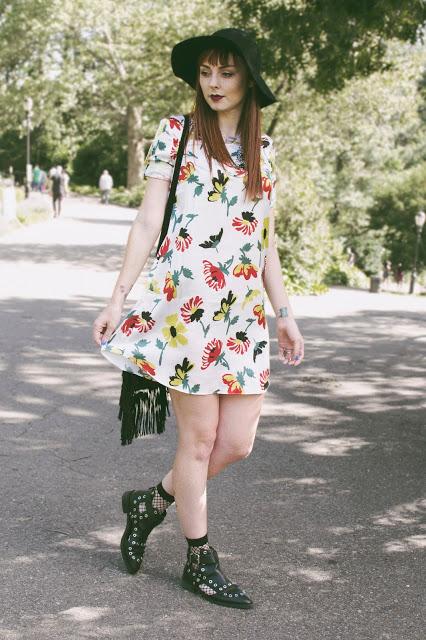 So if you're looking for some affordable cute items, go visit VIPme.com and see what they have!  I also have a coupon code you can use to get $15 off on orders over $100 
use the code:
M_SITrixie7

for $15 off orders over $100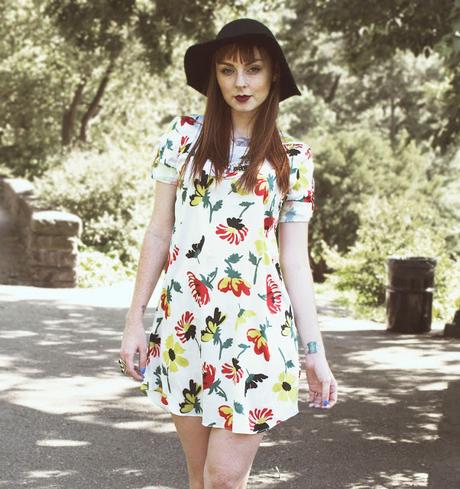 You can also get the VIPme app to bring more brands to your pocketFor IOS: 
https://goo.gl/48gfBo
For Android
https://goo.gl/VXBH3x