I have had a vintage bread box in my kitchen since we moved here.   When I first found it I used it for bread but it has slowly evolved in its uses over the years.  For awhile it housed vitamins and minerals.  Now it is my dedicated tea caddy.  I find it the perfect size for storing my loose leaf teas.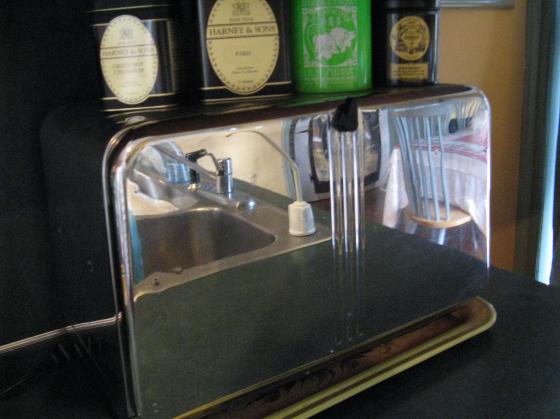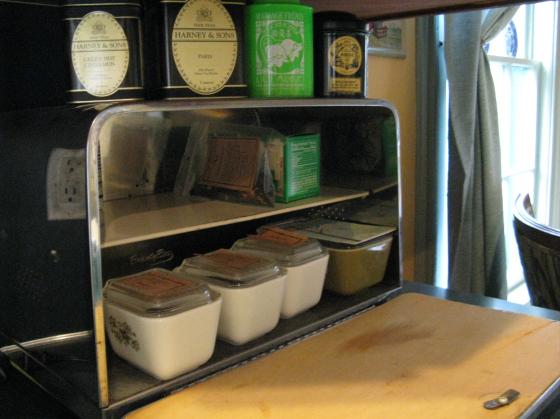 Notice my Pyrex Crazy Daisy refrigerator dishes?  Re-purposed to hold my loose leaf teas.  Soooo cute!  This box was a recent score and can now be found in my Etsy store: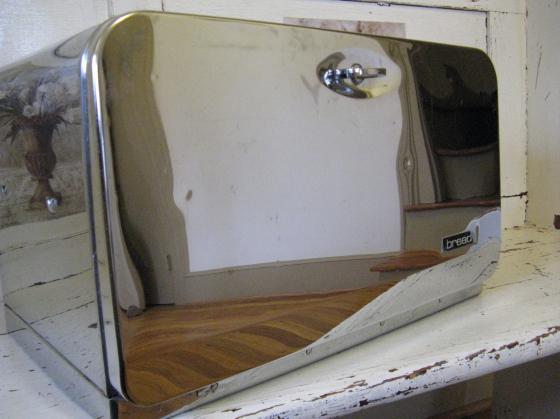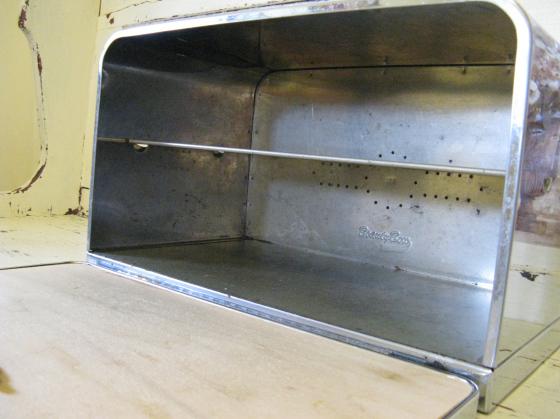 These bread boxes are pretty easy to find on Etsy and Ebay…but you can usually get them for a steal at Goodwill or garage sales.  I love that they not only give the vintage vibe one might be wanting in her kitchen but also that they are so useful to prevent counter clutter by providing additional storage space.  Here are some other storage ideas:
Coffee
Spices
Cookbooks
Loose leaf/magazine recipes
Prescription pill bottles
Mail sorter/hider
Reuse and re-purpose, people!  It is a fun and an easy way to keep our Earth (a bit) cleaner.
~~Heather~~