Pulling off a vintage style in your home is a lot easier said than done. There's a lot more thought that goes into it than just throwing together any old combination of vintage furniture. It takes a lot of time and consideration. Looking like you've effortlessly pieced together a room actually takes a considerable effort. It's the interior design version of the bed head. You want to look like you don't care, but deep down, you care more than most.
What's more, modern vintage styles are becoming more and more common as viable design options. As well we know, interior design trends fluctuate rapidly by the season. It can be hard to keep up. Whichever style you pluck for, you can be sure that it won't be in trend for very long afterwards. But that isn't stopping people all around the world from jumping on this bandwagon.
And for good reason. There is perhaps nothing more classy, elegant, or personable than a vintage household. It breaks down the monotony of modern styles and produces a home that bites back. Isn't that what design is all about? We want to walk into a room and feel like it's got a personality of its own, not a uniform carbon copy. If that's what you're aiming to get out of your home, then a vintage style could be just the ticket.
How do you about putting all of the pieces together, though? Pulling off this style is unlike any puzzle you've ever solved before. There is a fine line between a mishmash and a cringeworthy clash. Indeed, if you're going to make this work, you're going to have to follow some very specific style rules and not deviate from them. Here are some of the tips we've compiled that you should follow to the letter.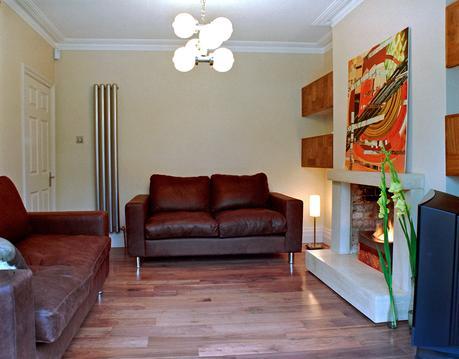 Location - Visual Hunt

Colour
Whatever you do, make sure that you avoid bold color choices. If you choose a color pattern that is too bright, it will overshadow the rest of your design. Instead, you should always opt for neutrals where you can. A lot of people are coming around to the belief that neutrals are a little bit of a boring or safe option. And while that is true to some degree, the rule doesn't apply here. You don't want your surroundings to overshadow your focal points here.
Rather, your color scheme should aim to complement your unique furniture and style. It should sit silently in the background, allowing the real stars to shine brightly. If you have your heart set on a strong colour, make sure that it's a pastel tone, so that it isn't overbearing. Should you opt for solid color or texture? That's a question that is often bandied around for all kinds of styles. My recommendation would be to stick to a solid color but add in natural texture where you can. Intentional imperfections, like those from Ian Snow furniture, can help guide the eye to patterns.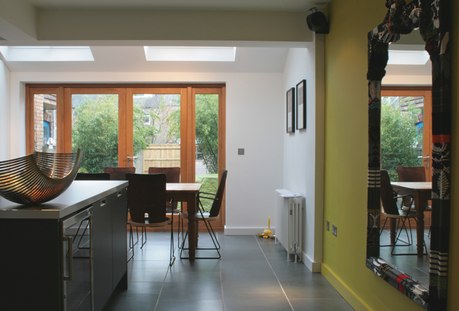 Location - Visual Hunt

Floor
You can't look further than natural wood flooring if you're going to do your vintage style any justice. Though you need to change the way you think about wood flooring, and why you're using it. Rather than just being easy on the eye, it has a distinct purpose. It's all about adding warmth to a room than may otherwise be found lacking in that department. Vintage styles, no matter how thrown together they may seem, take a lot of consideration.
You need something to offset the darkness around your home, and natural wood floors are the best way to do that. Not everybody, for reasons I don't quite understand, appreciate the appeal, though. If that's the case, you could instead opt for patterned tiles. This will have largely the same effect. Their colours should be cream and tawny, if you want to maximise its appeal. Moroccan patterns work very well in this instance, provided they are handmade.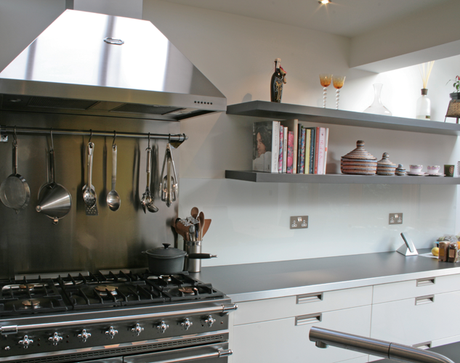 Location - Visual Hunt

Furnishings
If you've spent any degree of time brushing up on your interior design knowledge, you'll know that furniture is about more than purpose. They're what help you define your room. Different styles call for different emphasises on different furniture. If you're trying to pull off the perfect vintage style, your attention should be drawn to cabinets and sideboards. Especially when it comes to your kitchen decor. It may sound weird if you're used to decorating a room around your modern furniture, but it works.
Distressed wood is the name of the game here, whether you opt to coat it in a lick of paint or not. The rest of your furniture should be more modern in style, so as to add an understated elegance to your room. Make sure you shop around at charity shops and secondhand stores to find the perfect complimentary pieces. We're not looking for perfect. The focus should be on character. As an added bonus, you'll save far more money on furniture in this style.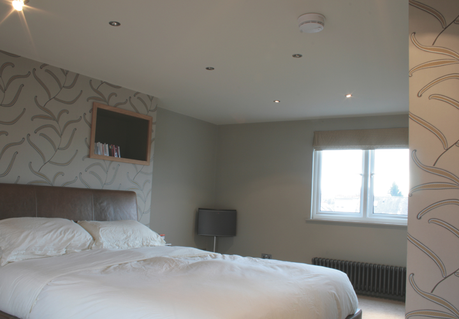 Location - Visual Hunt

Walls
More often than not, contemporary design revolves around bright whites or careful creams. Have you looked around a new-build home recently? You're bound to find the same pattern in every room of the house. And while you absolutely should stick to that if you're trying to pull off a modern styling, not here. Rather, dark tones could actually help add a vintage mood to your home. Though they may appear too depressing in a contemporary house, it works with vintage.
This is the area that you can afford to experiment with bold patterns. For the most part, any tried and tested pattern will work well. Brick is quite a common element that can suit almost any vintage style. If that isn't down your street, limestone is another fantastic way to generate real character into your home. Or, if you'd prefer, you can stick to vintage wallpaper patterns for your feature wall.
There you have it. Follow the above instructions to the letter and you'll create the perfect harmony in your vintage house. For added balance, mix and match your appliances between old and new. It couldn't be easier.



Follow me: 

BlogLovin'

 // 

Twitter

 // 

Facebook

 // 

Google+

 // 

Pinterest

 // 

Instagram