This weekend saw bygone times take over the Royal Festival Hall, with Vintage at Southbank. The boy and I headed down there on Saturday to absorb the sights.



We spent the afternoon wandering around the various vintage jumble sales, craft stalls and entertainment areas. My favorite section was the Charity Shop DJ where you could get your photo taken with your favorite album. (We picked Talking Heads and Paul Simon).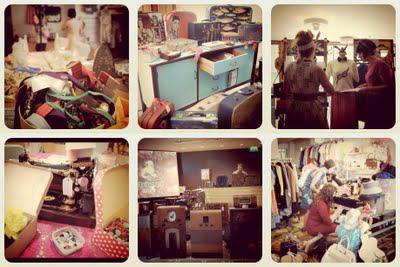 After a wander, I decided the hair and make up queue wasn't going to get any smaller, and faced the fact that I had to queue for aaaages to get it done. But it was free, and all worth it in the end. I had no idea what to ask for, as I didn't really know what era I was representing, but here's how it turned out: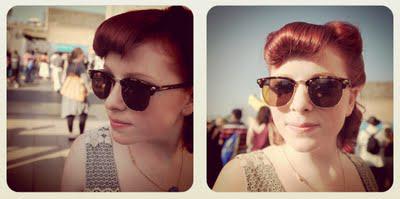 It was an absolutely glorious day, so we headed outside to soak up some sun, and some of the crazy things that were going on along the Southbank. First stop was the big pink bus! We realised that it's what a double decker would look like if we had one - full of stuff!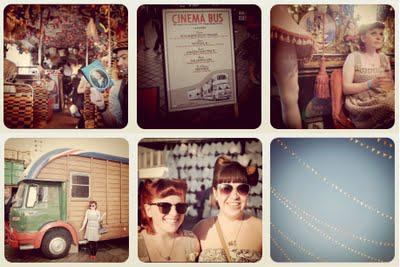 Our lovely friend from the 'Pretty Things' blog joined us for an evening of dancing our way through the decades. Each floor had a different style of music playing. From big band jive on the ground floor, to rockabilly swing, 50's style rock and roll and finally disco on the top floor.
I have to say I was a little disappointed at the lack of soul and Motown, especially as my budget couldn't stretch to see Percy Sledge and Booker T in the main arena. But we had a go at each level, trying not to get too overwhelmed by the amount of amazing dancers that seemed to take over every dance floor. Disco wasn't my favorite of era's, but it did have a balcony with an amazing view over London by night. Towards the end of the night, we settled for the almost empty dance floor in the Black Cotton Club.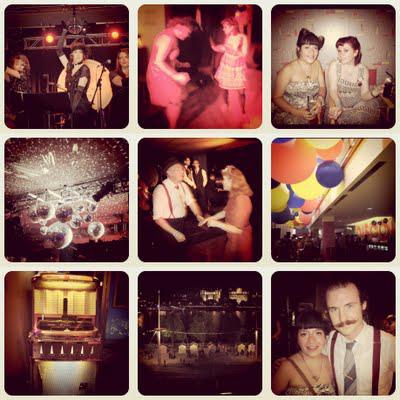 We all had a brilliant time at the festival, where there was just far too much to take in and write about in one blog. We discovered beautiful boutiques, were inspired by almost everything we set our eyes on, and heard some music that we shortly after added to our personal collections. And to sign out, here is one of our favourites from the day... enjoy! (but please excuse the random video, it was the only one I could find on YouTube!)
'Everybody Loves A Fat Man' by Pigmeat Patterson