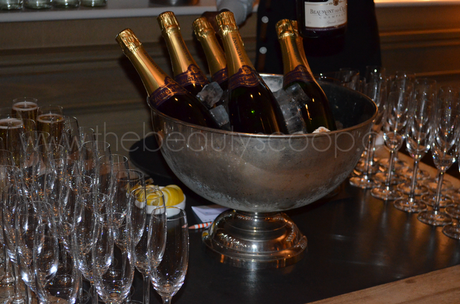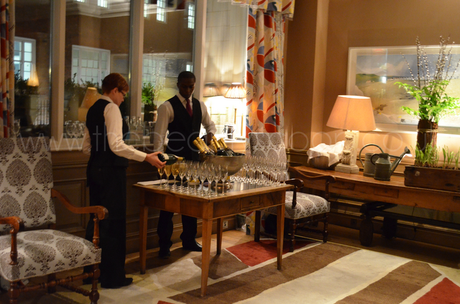 Last Wednesday on a visit to London, I attended the launch of the new Viktor & Rolf fragrance, Spicebomb. The event started off in the drawing room of the Charlotte Street Hotel, sipping champagne and mingling... and then took a planned, but unexpected turn for those not 'in the know' (most of us) when we were ushered out into the cold by 2 rather lovely suited and booted men, and taken 'school style' (following each other, in one large group - I almost expected us to have to hold hands whilst crossing the road) to an NCP carpark about 5 minutes away.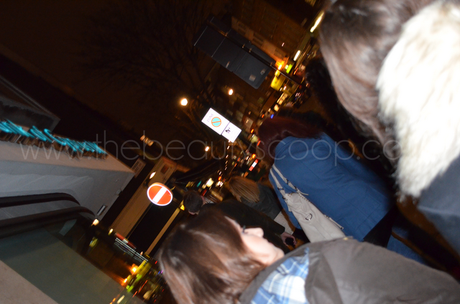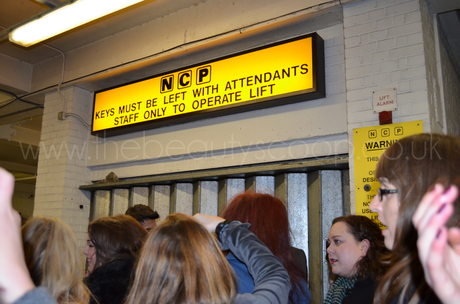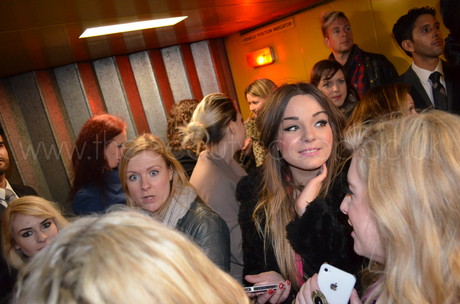 How many bloggers can you fit into a lift?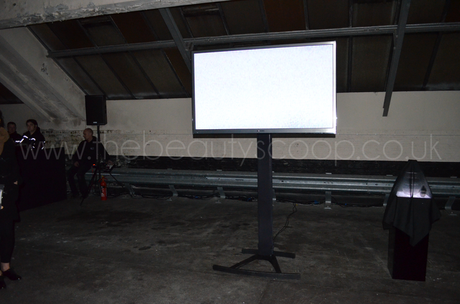 Didn't really capture the fuzzy screen or the darkness lol, sorry.
When we reached the carpark, we were huddled into a large lift and up to a dark, unused/empty floor of the carpark, where all that we could see was a television with a fuzzy black and white screen... actually, I instantly thought of poltergeist when I saw it. Once we were all assembled in the dark, a video started playing... a lovely video featuring a shirtless model, to be precise - if I can get hold of this, I'll put it up in its own post but for now, just take a little look below. ;-)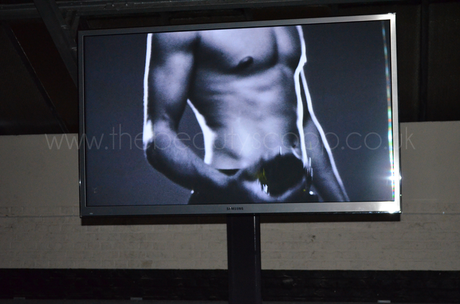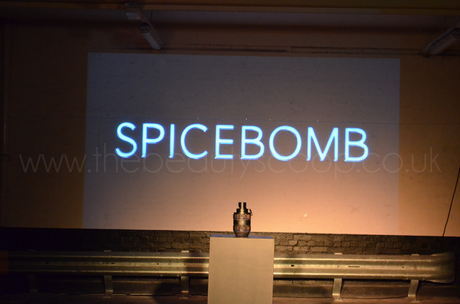 Projector sequence ending.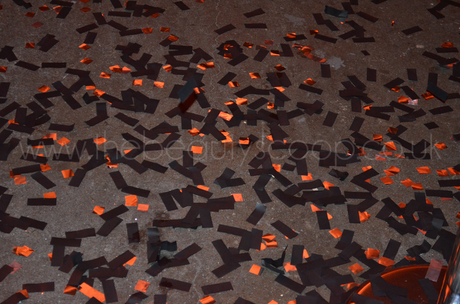 Confetti
Once that had finished, our attentions were drawn to the right where a projector started playing a sequence spelling out Spicebomb before stopping quite abruptly, just in time for a big explosion followed by a ton of confetti infused with the Spicebomb scent falling over us - squeals were let out by many as the thing went bang but the scent was intoxicating, a lot of ooohing and ahhing ensued and you could just tell that it was an instant hit with all of us.
After the excitement of the explosion and change of venue, cocktails were brought out - gorgeous, pretty cocktails that went down a treat and were followed by various canapés (I particularly loved the risotto balls - my favourite), more champagne and more mingling too. I spent a lot of time chatting with the fabulous Really Ree, and Lee from Grooming Guru and we were later joined by the equally fabulous Debbie from Handpicked Media.
Unfortunately I had to leave the event about half an hour early (although it ended up being 15 minutes later than planned, resulting in a rush to the station in a taxi) to catch my train back oop north, but it was a brilliant evening, and I'm so glad I was able to attend.
Scents have the ability to trigger memories, and from now on this will always remind me of this event - I'd say that this shows the event was a complete success.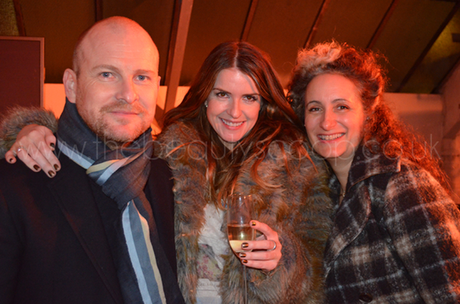 Lee (Grooming Guru), Really Ree, and Debbie from Handpicked!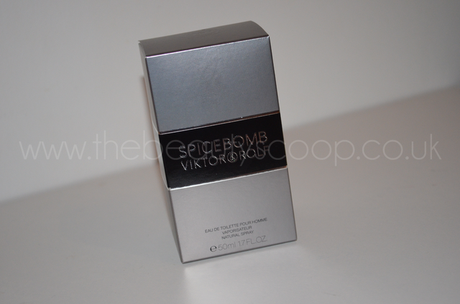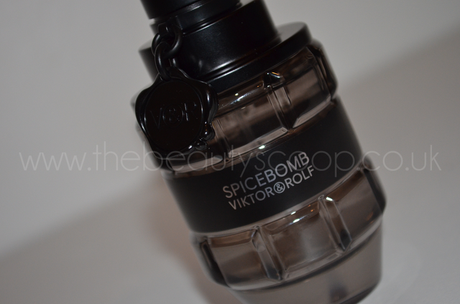 So, what do I think of Spicebomb now I'm home and have had the chance to smell it away from the excitement? Well much the same, I really love it. The fragrance itself is true to it's name, in that it is very spice-orientated in scent, It has heart notes of chilli, saffron, leather, tobacco and vetiver with secondary notes of bergamot, grapefruit, elemi and pink pepper. My nose definitely picks up on the pink pepper, bergamot and leather, predominantly - however this will obviously be different for others as our noses are all different!
It also has a certain sweetness and freshness to it, that really balances it out so that it's not overpoweringly spicy - and this, I think also makes it quite unisex, even though it is being marketed as a men's fragrance. I'd be more than happy to wear it, and in fact, I already have done - and there was lots of wrist sniffing, god help any man wearing this near me - ha!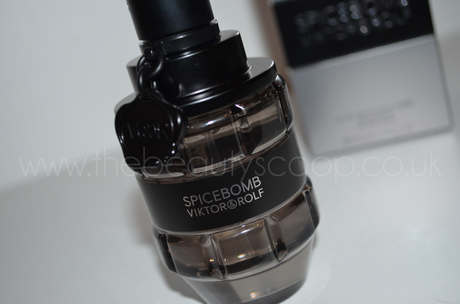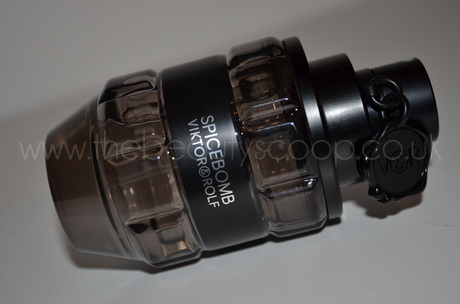 I'm a big fan of Flowerbomb, and this has not failed to deliver on my high expectations of the Viktor & Rolf brand - I love it. It's available exclusively from Harrods until March 7th, but don't worry if you're dying to get your hands on it sooner and don't live in London, as it's also avaiable on the
Harrods website
right now.
This post originated at www.thebeautyscoop.co.uk