This month my wife and I successfully completed a "Bucket List" adventure; viz. a joint visit to Vienna [Wien], Budapest and Prague. For the latter two cities, we were with a Road Scholar tour. But, we decided to first do Vienna on our own, and thereby reduce the effects of jet lag when the tour commenced. So, let me say at the outset that everything worked out well: flights, railroad connections, and the tour itself.
To begin, we arrived in Vienna in the morning and took the CAT [City Airport Train] to the city center [a 16 minute ride]. Following a two stop Metro ride and a 10 minute walk, we arrived at our hotel [Das Opernring Hotel]. We were way too early for check-in, but hoped we could store our luggage and do some sightseeing. To our amazement, not only were we able to check in, but they offered us a free upgrade to a suite. A too good to be true situation turned out to be true. So, we moved in, partially unpacked and then headed out to Stephansplatz, which was within walking distance. The images below were taken in the first hours after our arrival. Below is the State Opera House, which is virtually across the street from the hotel. Since the light was not good and the wires unsightly, I just made a few snapshots.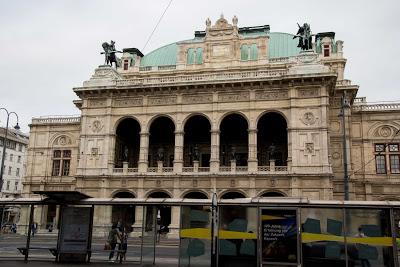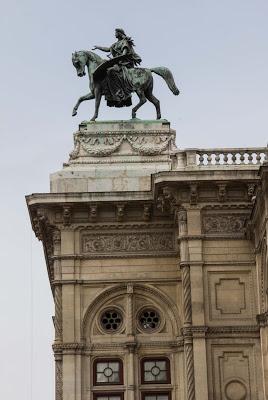 Continuing on took us through a pedestrian mall past a myriad of stores, restaurants, cafes. Reaching Stephansplatz, we witnessed hordes of people: families, tour groups, bikers horse drawn carriages and, maybe, a few Viennese residents.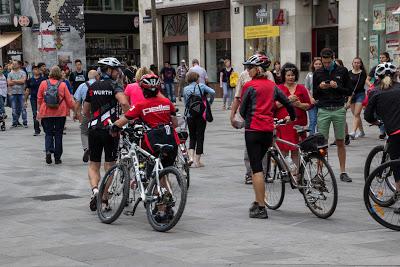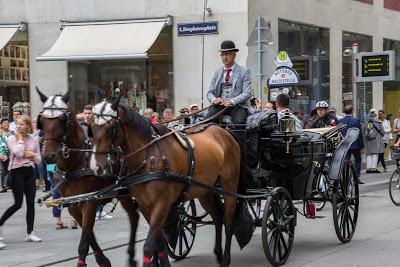 Following the motto of always look up [which served us well in all three cities], I saw some wonderful reflections in the windows of a nearby building.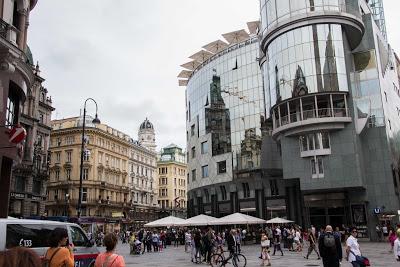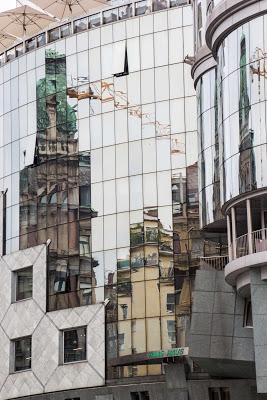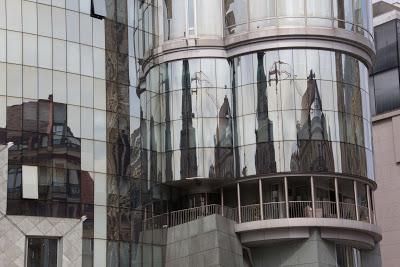 The goal of our walk was to see St. Stephan's Cathedral. I will share some of those images in next week's posting.