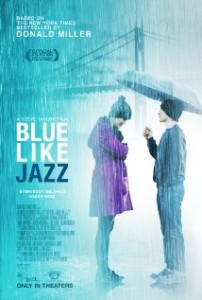 The trailer for Marshall Allman's new movie, Blue Like Jazz, has been released. Blue Like Jazz is about a 19 year old named Donald Miller who is ashamed of his Baptist upbringing and goes to a college in Oregon to escape. He lets loose and in the process, hurts some of his new friends and works to make it right. The movie looks like it is a classic coming of age story with a slightly religious twist. Allman is not the only young star in this film. It also stars Claire Holt (The Vampire Diaries), Tania Raymonde (Lost), and Natalia Dyer (Hannah Montana: The Movie).
Blue Like Jazz is directed by Steve Taylor, director of The Second Chance, which also has a religious theme. Steve Taylor, along with Ben Pearson, wrote the film. It is slated to be released April 13, 2012.
I think Allman is really going to be able to show off his acting chops in this film. Truebies, watch the trailer below and let us know what you think in the comments!
Sources: Blue Like Jazz on YouTube