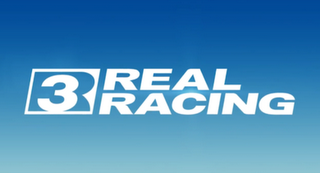 One of the most commonly used are the iPhone users for mobile gaming. And no doubt the App Store offers a large selection of games from different genres and price. One of the popular game is devoted to the IOS platform is Real Racing, a racing game with amazing graphics.
This game is to gain success since its first release, and in 2010 and coincided with the iPhone 4, also released a sequel, titled Real Racing 2.The next game will be titled Real Racing 3, as evidenced by the presence of the official trailer for this game at the EA Summer Showcase event.
But so far no further information from Real Racing 3 game. From the trailer, it looked game Real Racing 3 will have as good graphics and visuals you can imagine. It also said the game Real Racing 3 will be held at famous circuits like Leguna Seca and will be featured such spectacular cars from Porsche, Audi, and Dodge.
origin source redmondpie