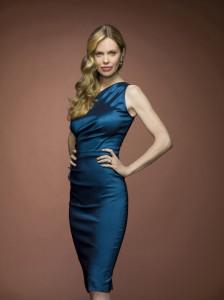 Fans of both Kristin Bauer van Straten (Pam on HBO's True Blood), and Celebrity Ghost Stories are in for a treat with this YouTube video!
Pam discusses an encounter from the other side, but first explains her beliefs:
"I believe and I know so strongly that we are beings that live in bodies and bodies come and go, but you can't kill a soul."
Bauer then goes on to discuss her father and the role he played in her life as she was growing up, as well as the devastation of discovering that her father had cancer and his subsequent death.
She then proceeds to discuss her life after the death of her father and how she managed to purchase a house that belonged to actor John Wayne and his wife.
Make sure you check out the whole video for her ghostly encounter in that house!
Source: YouTube -  Kristin Bauer – Celebrity Ghost Stories S03 EP12
(Photo: HBO)